Two Entrepreneurs Are Reviving The Iconic Ruhla Watch Brand
Ruhla is an iconic brand of German-made watches, which completely disappeared from the market 25 years ago. Two young entrepreneurs have decided to bring the Ruhla watches back to the market under the brand name TUW Ruhla. Their first model, Thuringia, is currently being offered through Kickstarter.
The History Of Ruhla Watches (1892 – 1991)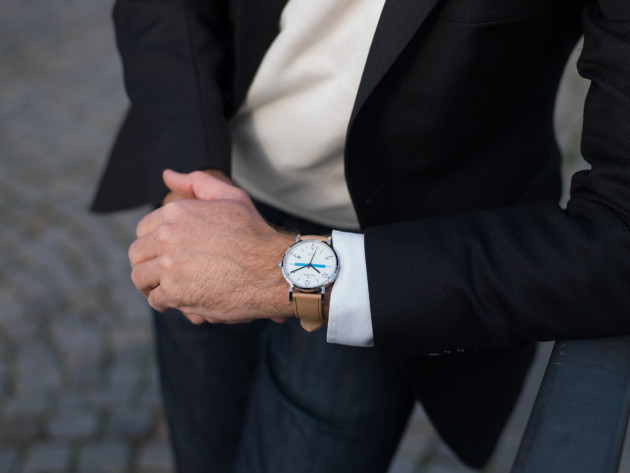 Ruhla is the name of a small town in central Germany, which became one of the most important centers of watchmaking in the world. Shortly after the first watchmaking shops started opening in Ruhla in 1892, Ruhla became the site of the first mass-produced pocket watch. In 1908, the first mass-produced wristwatch was also pioneered in Ruhla. By the late 1980s Ruhla became the single largest site of watch production in the world. Over 8000 watchmakers were employed there, producing up to two million watches each year.
With the German Reunification in 1990, Ruhla watches disappeared practically overnight. They were unable to survive the abrupt transition from a planned economy to a free market economy. Thus, due to short term insolvency, the Ruhla watchmaking factories were forced to close down permanently.
TUW Ruhla – The Return Of A Legend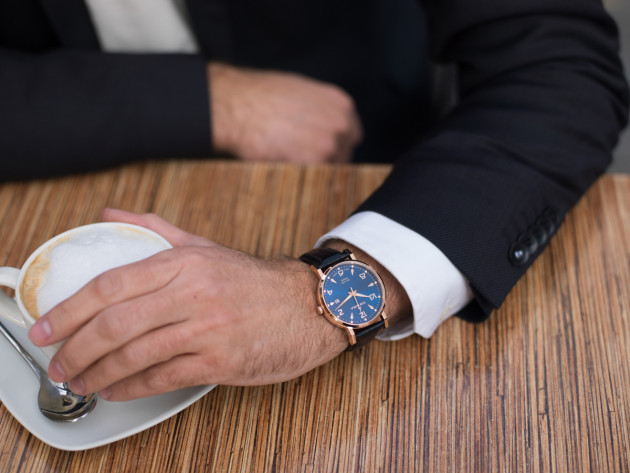 In the past, Ruhla watches were something like the Volkswagen of watches. They were the worker's watch: accessible in price, dependable in their quality and wholly unpretentious.
TUW Ruhla seeks not only to revive the brand name of those watches, but also their unique style and spirit. TUW Ruhla has designed their new collection of watches similarly to how one might modernize a vintage car. The result is heavily influenced by the original but also in tune with today's fashion sensibilities and engineering standards.
The first watch from TUW Ruhla's new collection to be released publicly will be the Thuringia. It is a slim, versatile watch, which can be worn confidently in both formal and casual settings. Just like its predecessors, the Thuringia features an understated, down-to-earth design, which nonetheless sports the same design elements, which made the original Ruhla watches unmistakably unique in their time.
Technical Details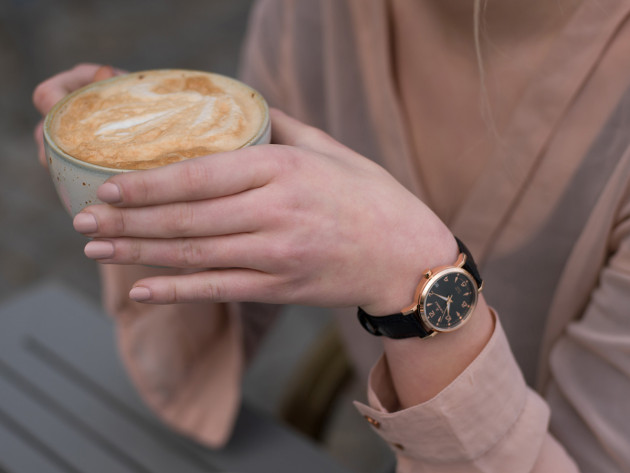 Case Diameter: 40 mm (mens) 32 mm (ladies)
Weight: 115 grams (mens) 100 grams (ladies)
Case/ Housing: Surgical Steel 316L
Glass Type: Sapphire Glass
Height: 11.5 mm for the Automatic Movement, 10 mm for the Quartz Movement
Automatic Movement: Seiko NH-35 Made in Japan
Quartz Movement: Ronda 505 Quartz, Swiss Made
Availability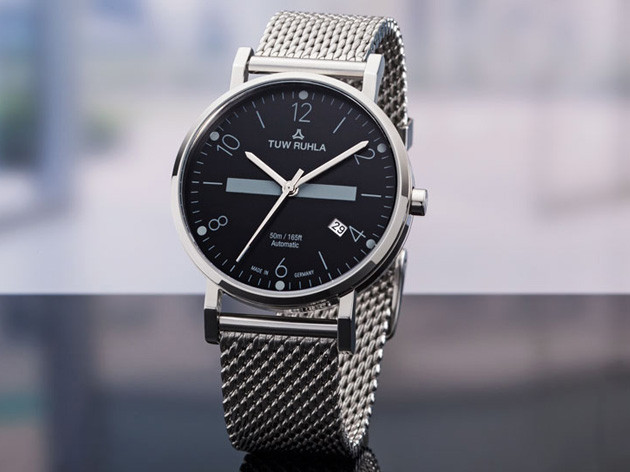 TUW Ruhla's first model, Thuringia, is being released on Kickstarter, where it'll be available in two variations: Thuringia and Thuringia Vintage. The two models feature a 40 millimeters case for the mens-sized watches and 32mm for the ladies-sized watches. In addition, each model offers the choice between multiple color variations and each watch will be available with either a quartz or an automatic movement.