Universal Yums' Holiday Box Features The Best Treats From Around The World
Looking for a unique gift for the foodies or travel lovers on your list? Then you've got to check out Universal Yums, a tasty snacks subscription box that lets you travel around the world and discover unique snacks, candies and recipes without ever having to leave the house!
Universal Yums takes you around the globe, delivering snacks from a different country every month so you can taste sweets and savories you may never otherwise get a chance to try. Past boxes have included treats from Turkey, Greece, Austria, and Spain, among others.
For the holidays, Universal Yums is offering up a limited-edition Holiday box that features a variety delicious snacks from around the globe, rather than snacks from a single country, so that your taste buds can travel the globe without leaving home.
Not only does your box come with a variety of sweet and salty snacks, but it also comes with a 12+ page booklet that guides your adventure with trivia, recipes and other surprises. It also features detailed descriptions of each snack and what makes it special.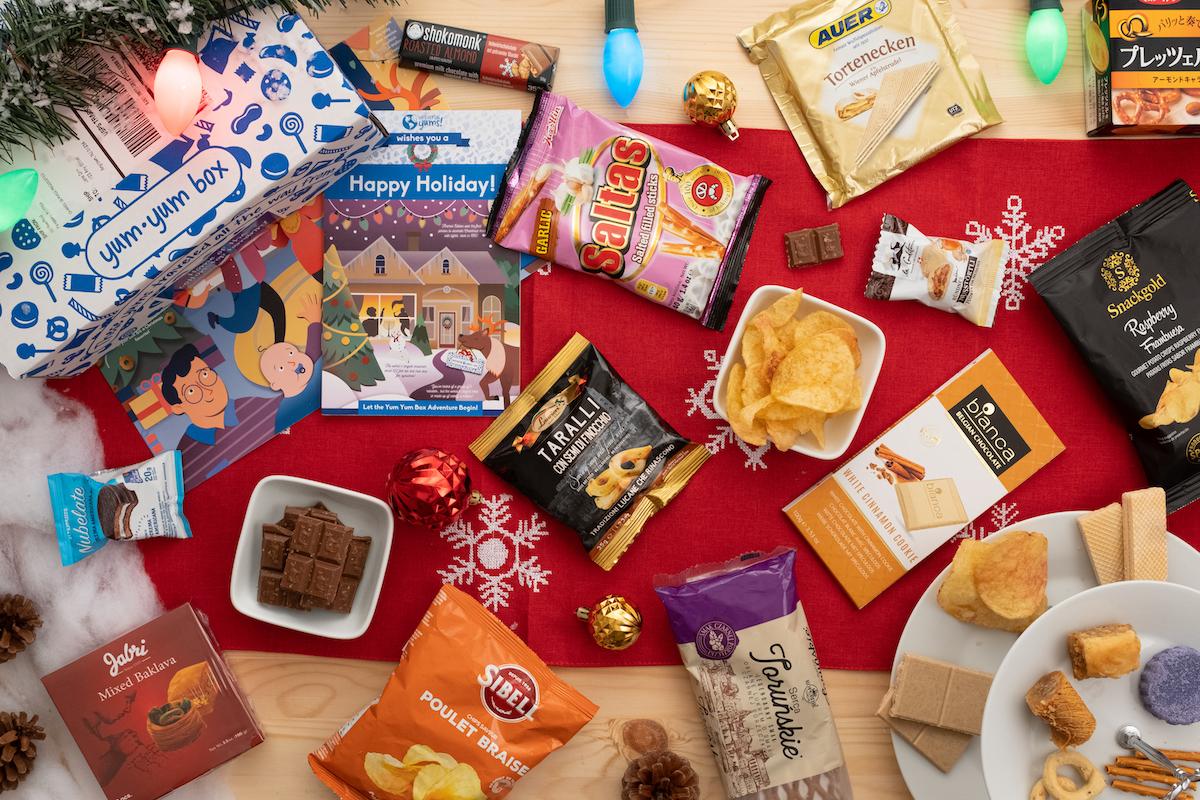 We dove into the box as soon as it arrived in the office, and there were definitely some pretty yummy treats to be had, stuff we had never tasted before. Raspberry potato chips from Spain, chocolate coated biscuits w/ cream filling from Uruguay, sweet purple yam shortbread cookies from the Philippines, wafers with apple strudel cream filling from Austria, and more.
It was an interesting experience getting to try all of these new and unique flavors from around the world, and while not every one was a slam dunk for us, there's a lot to like in there. Overall, I think it's a neat concept, and one that's sure to go over big with your loved ones, especially if they're big travel lovers.
Universal Yums subscriptions starts as low as $13.75/box, and there are 3 box sizes to choose from: Yum (6+ snacks), Yum Yum (12+ snacks) and Super Yum (20+ snacks). They even offer gift subscriptions, which include a free personalized note in the first box. I don't know about you, but I'd be pretty excited if someone got this for me.
It's the most "Yum"derful time of the year, so treat your loved ones (or even yourself) to some festive treats from around the world this holiday season!