Skip The Drive-Thru And Enjoy McDonald's McCafé Frappés At Home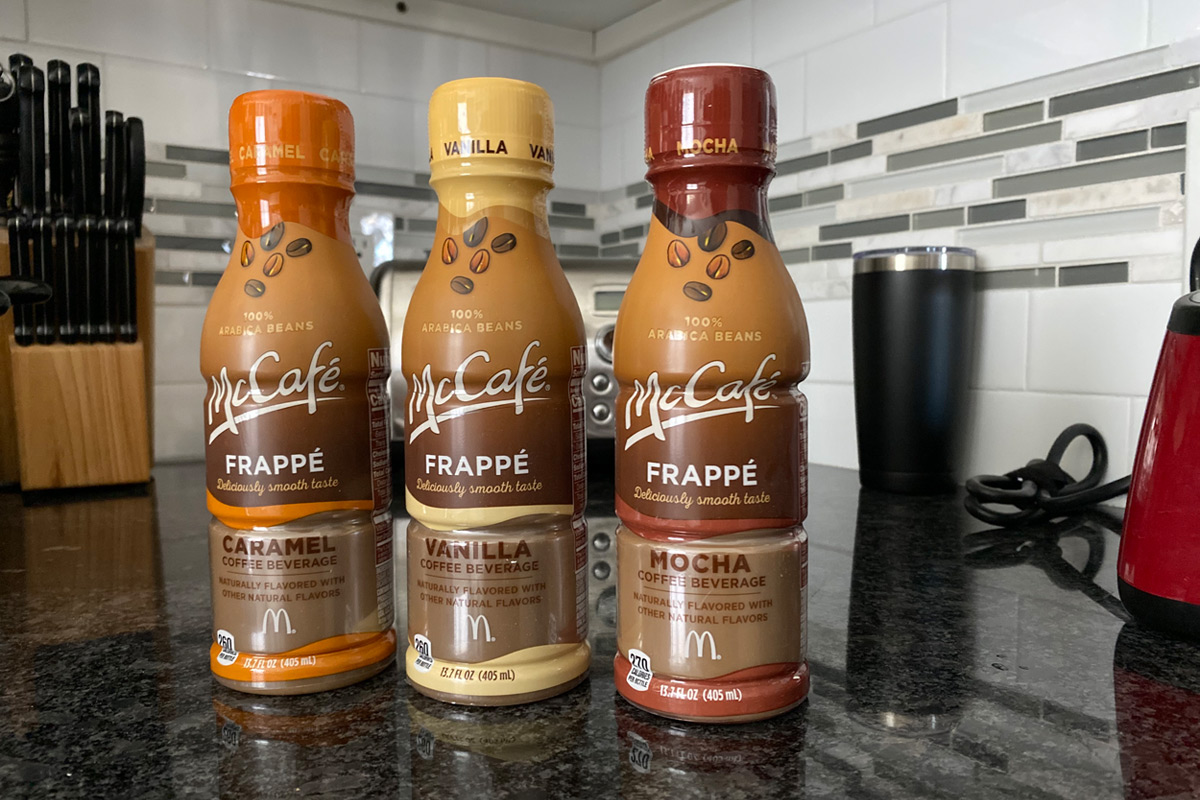 I don't know about you, but I can't get enough of those delicious McCafé Frappés. In fact, over the summer, I would hit the McDonald's drive-thru each morning for a Sausage Egg & Cheese Bagel sandwich and a McCafé Mocca Frappé before heading to work.
The only problem (besides my expanding waisteline)? I took a new job recently, and it's in the opposite direction of McDonald's, adding an extra 15-20 minutes to my commute. I value my sleep too much to wake up that much earlier, so I had to give up this habit.
Or so I thought.. Luckily, McDonald's has these ready-to-drink McCafé Frappés, which let you enjoy their delicious Frappés in the convenience of your own home. They're available in three flavors (Mocha, Caramel and Vanilla) and boasts 88mg of caffeine per 13.7 oz. bottle, which is more than enough to wake me up in the morning!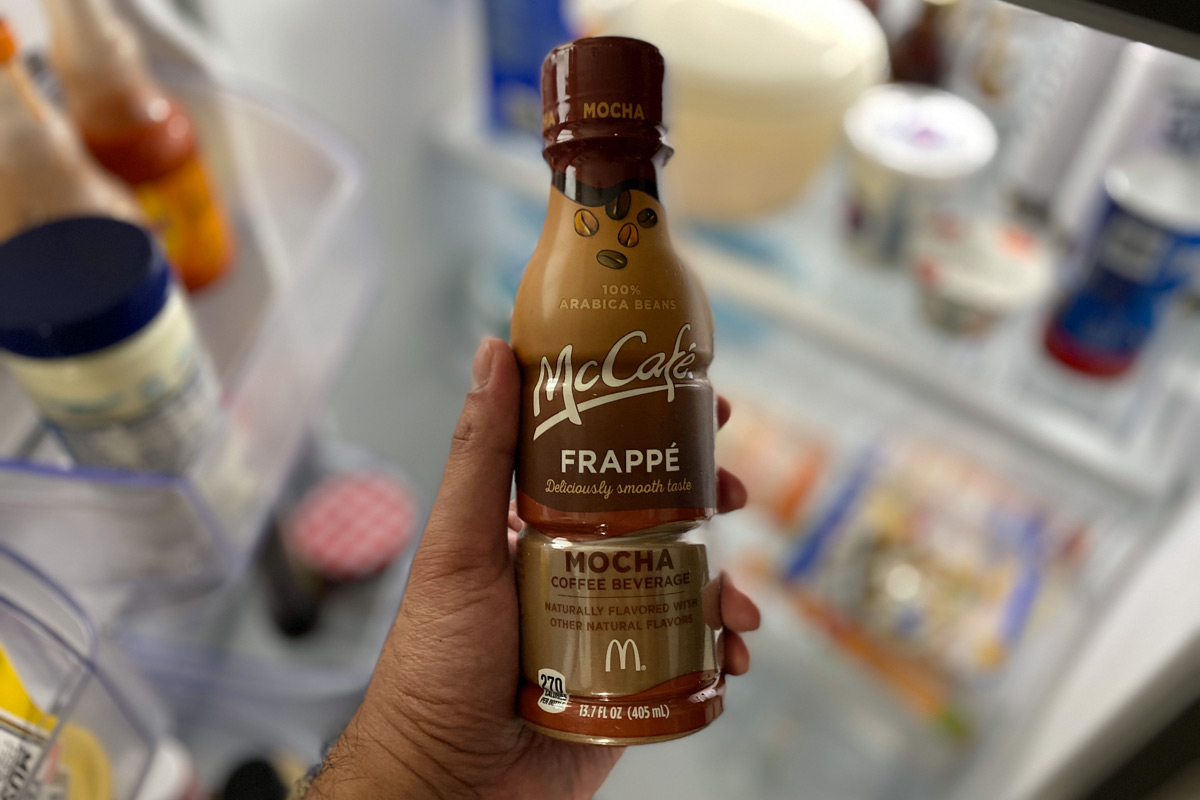 You can find them at major supermarkets such as Target and Walmart nationwide, and they're only $2.00 a bottle. The Mocha and Caramel flavors are also available in a large 40 oz. bottle for $4.49, which is perfect for someone like me who drinks these daily.
Pro tip: If you want them with more of a frozen consistency like how it is served in the stores, try blending it with some ice. Other people have tried simply freezing it with similar results, so you could try that as well if you don't want to break out the blender.
Now I just have to figure out how to make their bagel sandwiches at home (the secret is in that signature sauce they use), and I'll be good to go. 🙂
Ba Da Ba Ba Bah, I'm Lovin' It!