Enjoy All Of Perdue Farms' Premium Meats Delivered Straight To Your Doorstep
Disclosure: This post is sponsored by Perdue Farms, but all opinions are my own.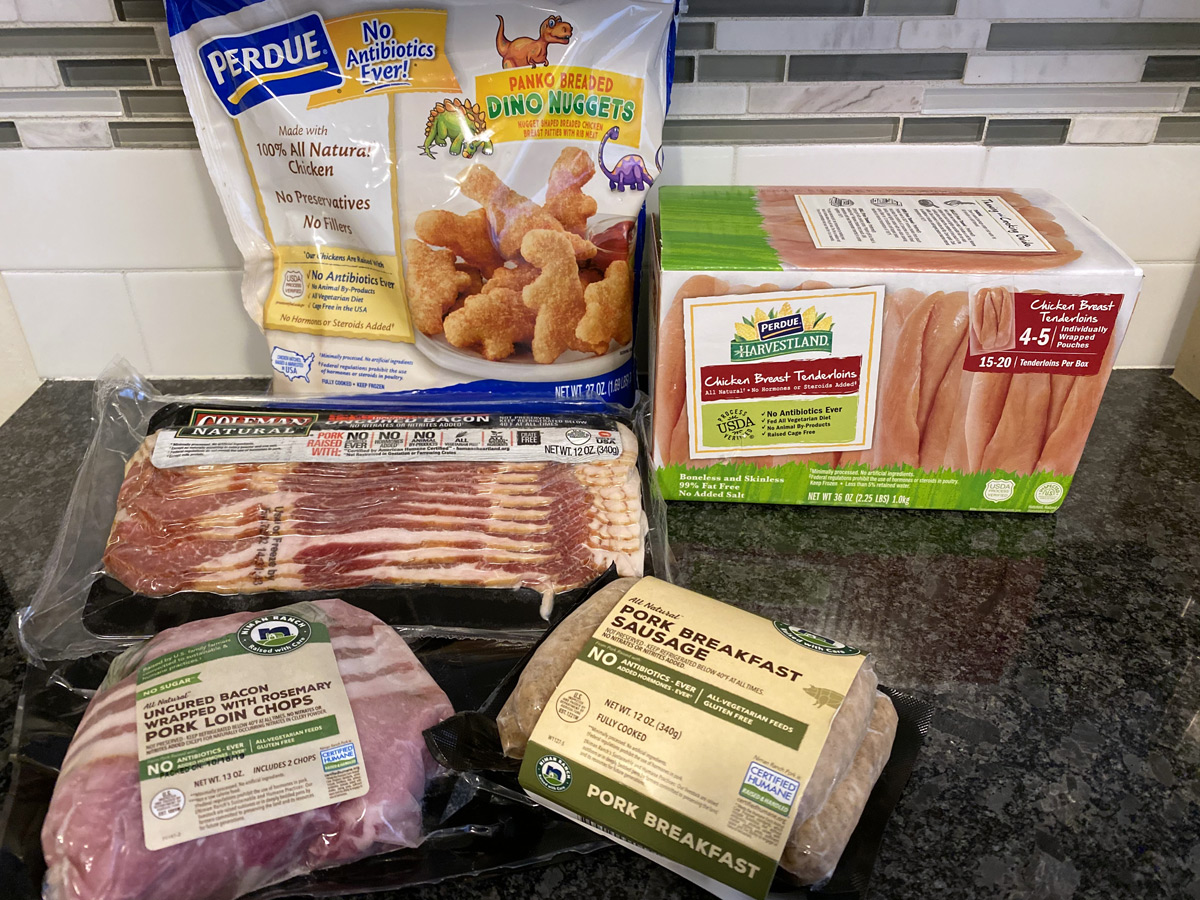 For nearly 100 years, Perdue Farms has been providing people with their delicious chicken. But there's much more to their business than just that. They offer some of the finest poultry, pork, lamb and beef on the market, through brands such as Niman Ranch, Coleman Natural, Perdue Chicken, Perdue Harvestland, Panorama Meats, Spot Farms, Full Moon and more.
Surprised? Yeah, join the club. But that's not all. Perdue Farms launched an e-commerce site, allowing you to have all of the Perdue Farms brands delivered straight to your doorstep, so you don't have to make a special trip to the grocery store. If you're busy like me, I'm sure you can appreciate the convenience of home delivery.
You can buy individual meats (many of which I haven't been able to find in my local stores), or one of their many curated bundles, which feature a versatile assortment of meats that are sure to please your whole family. Seriously, how great is that?
The folks at Perdue Farms sent us their Medium Family Bundle to try out for ourselves, which retails for $64.99 and includes the following products:
Perdue Harvestland Boneless Skinless Chicken Breast Tenderloins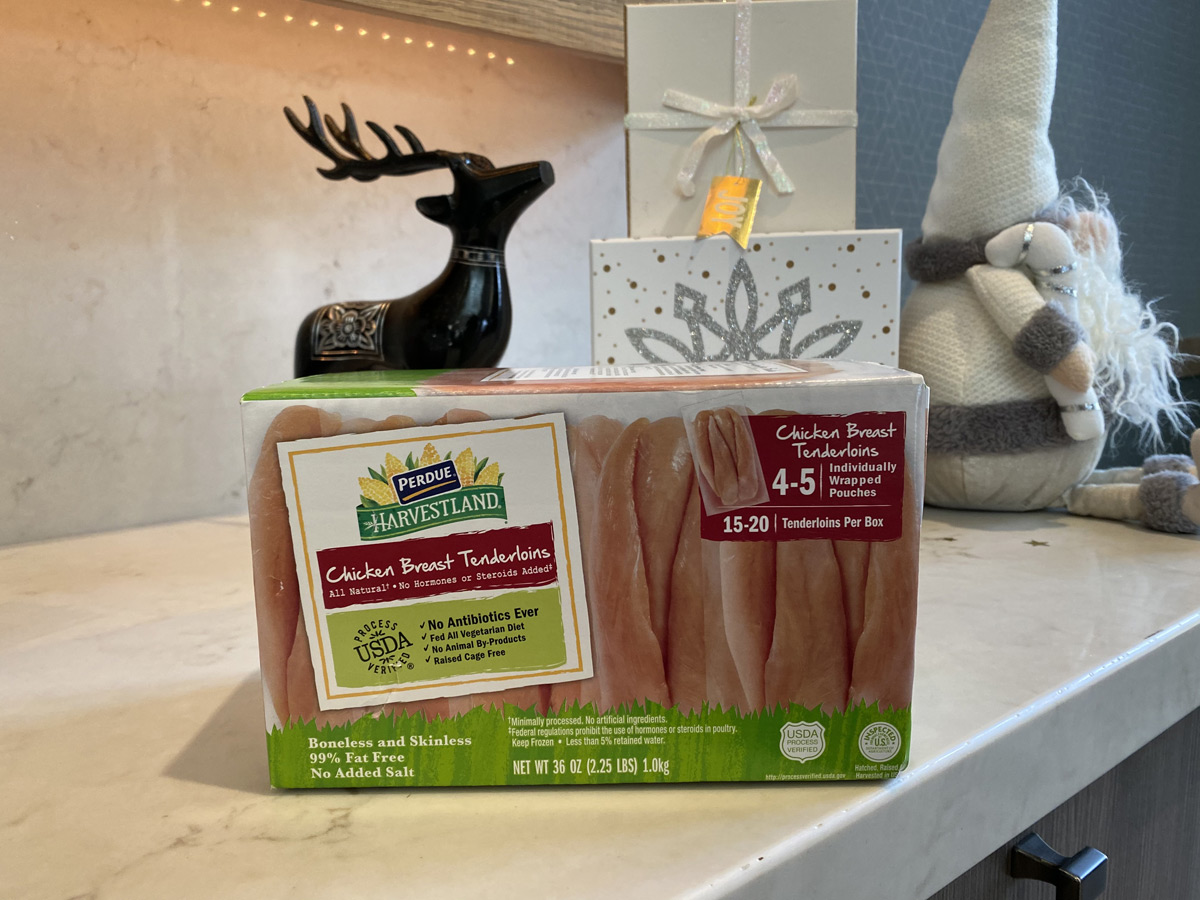 I've been hitting the gym hardcore these past few months, lifting weights and following a high protein / low carb diet to get those big gains. Needless to say, chicken has been a staple for me. Perdue Harvestland's boneless skinless chicken breast tenderloins are great because they are super versatile, easy to prepare (stove, oven, Crock-Pot, Instapot, etc), and they're wrapped in a vacuum-sealed package to ensure optimal flavor.
What's more, Perdue chickens are fed a 100% USDA-certified vegetarian diet, with no animal by-products, no hormones or steroids, and no antibiotics ever. 110 calories and 25g of protein per serving, what more could you ask for?
Coleman Natural Uncured Hickory Smoked Bacon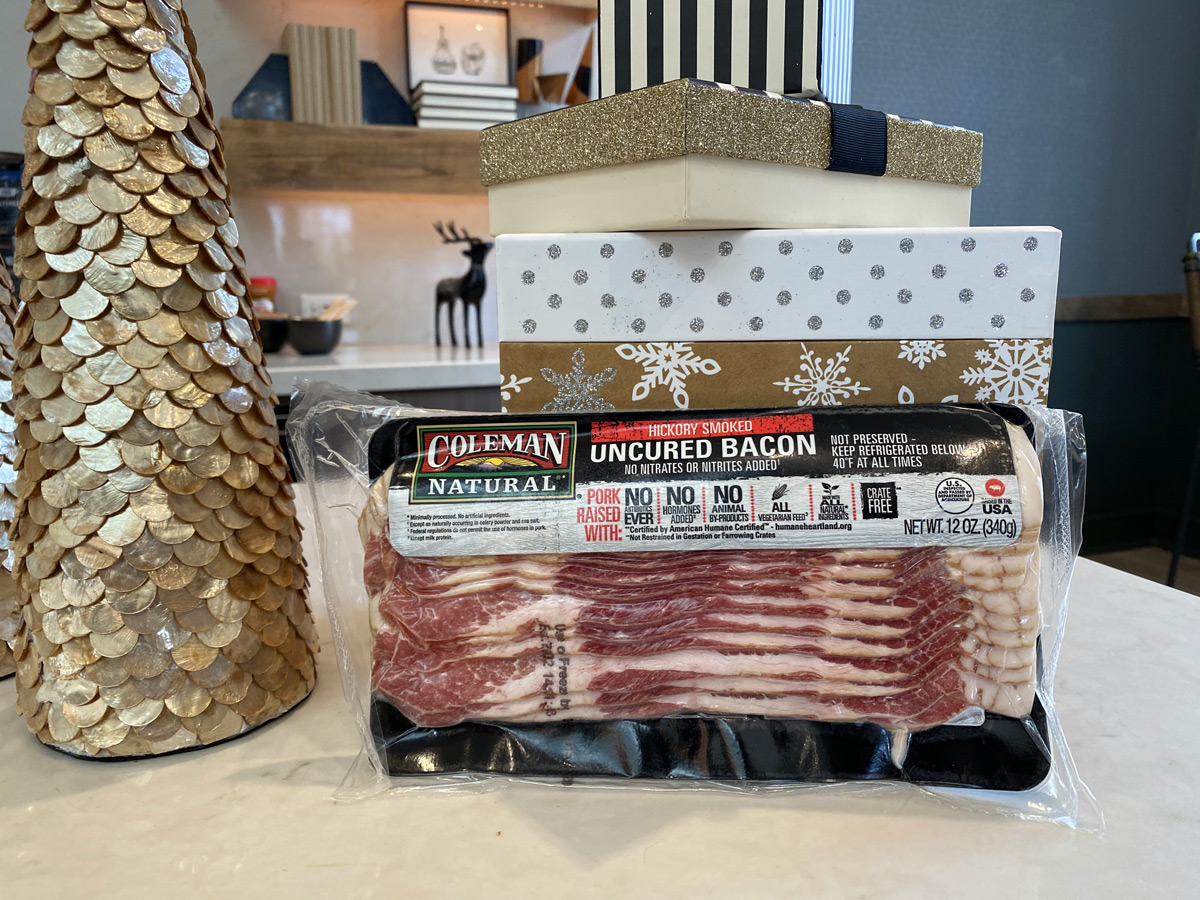 Who doesn't love bacon, am I right? Coleman Natural's uncured fresh pork bacon is all natural with no added nitrates or nitrites and smoked with hickory wood for that classic sizzling bacon flavor. Fry it up on a skillet, cook it in the microwave, or bake it in the oven. Regardless of the way you prepare it, the results are the same.. amazing!
As part of my high protein diet, I make scrambled eggs with cheese each morning, along with a side of this delicious bacon.. and maybe a side of honey wheat toast, because I can't just cut out carbs altogether. It's a great way to start my morning, that's for sure.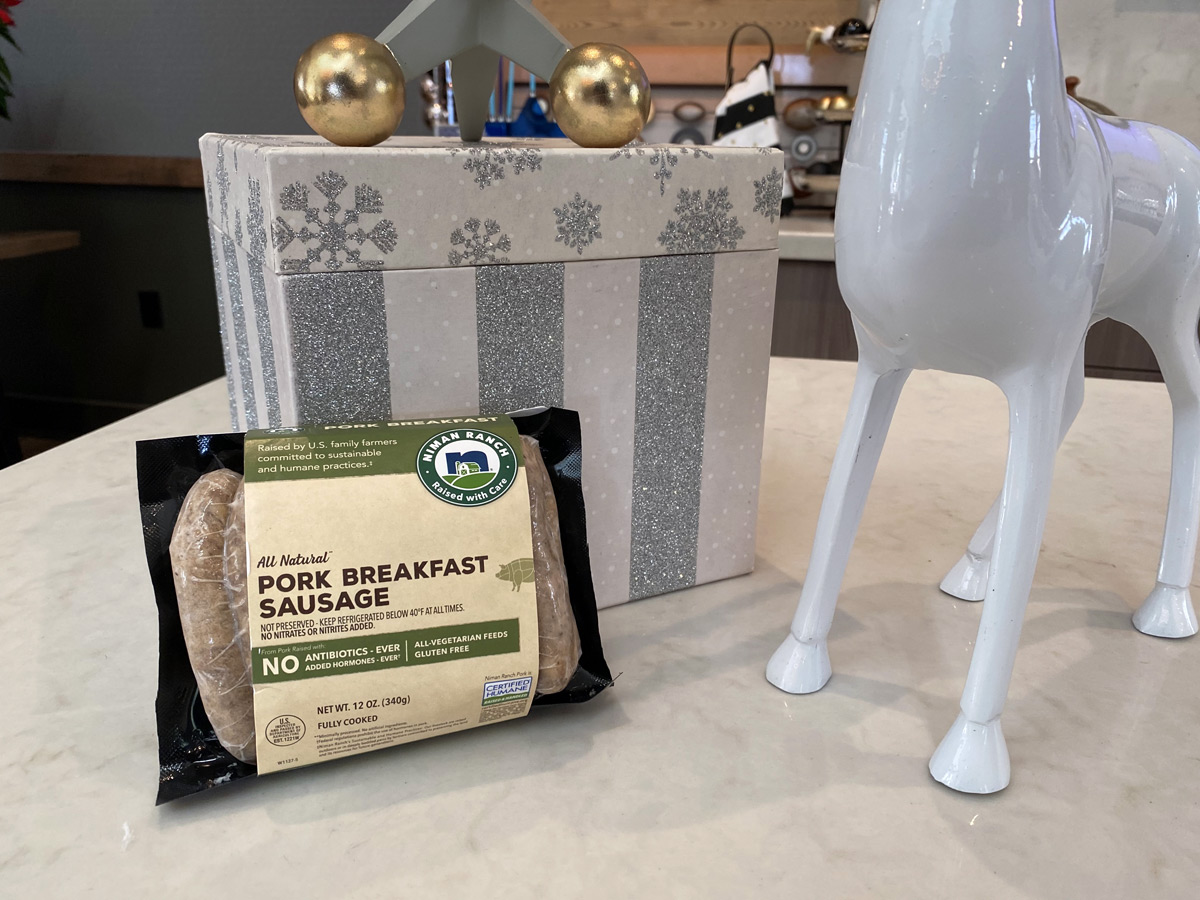 Sundays are my cheat days, and I usually kick things off with pancakes and sausage (pigs in a blanket) for breakfast. Niman Ranch's uncured pork breakfast sausage is made with heritage pork and traditional seasonings like sage, black pepper and a touch of sugar. The homestyle flavor makes this the perfect choice for savory breakfast lovers.
I made these for my niece last weekend, and she absolutely scarfed these down and then asked for more. They're seriously that good. My stomach is grumbling just thinking about them!
Perdue Panko-Breaded Dino Nuggets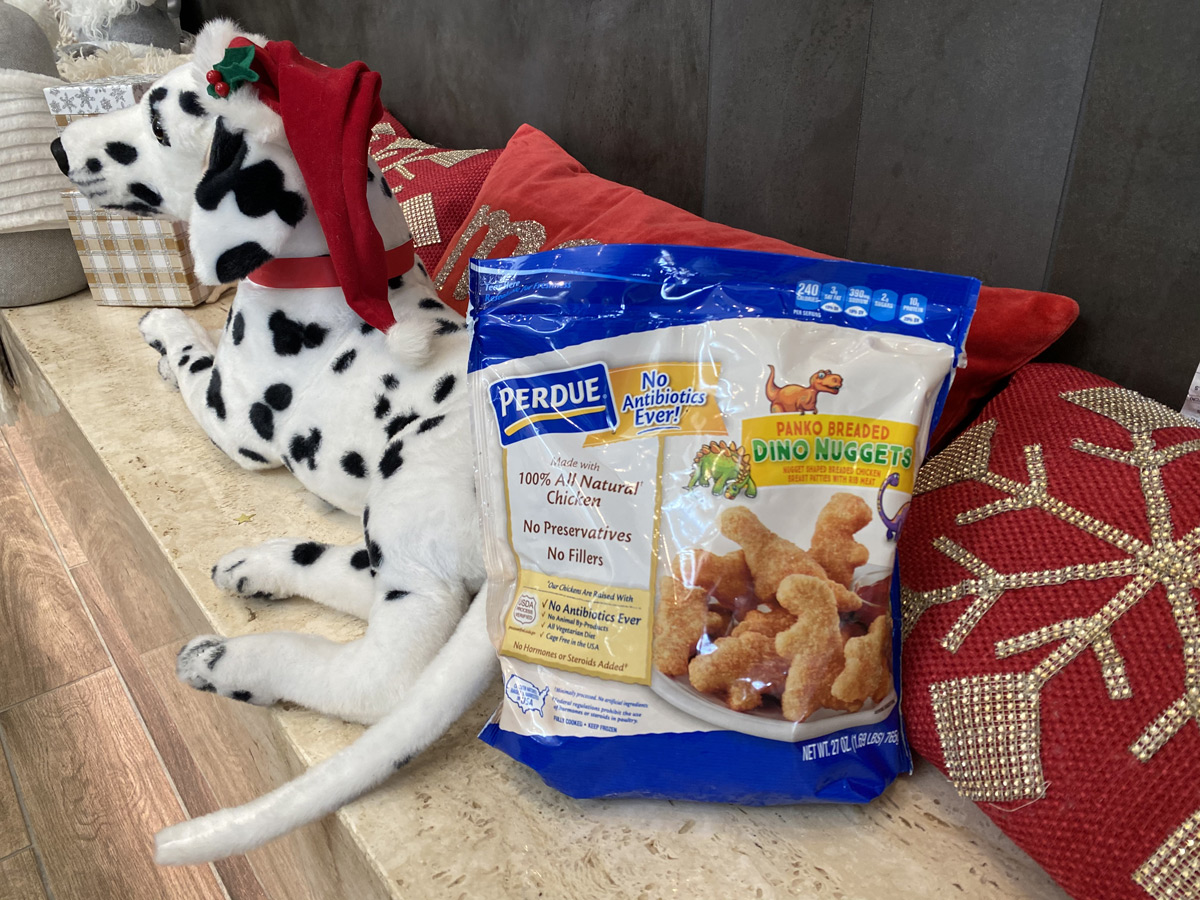 What kids (or kids at heart) don't love chicken nuggets? Well Perdue has got you covered, with these awesome dinosaur-shaped chicken nuggets that make mealtime fun! Got a fussy eater? Bring these nuggets to life, making some dinosaur sounds as you dip them in BBQ sauce and walk them over into your kid's mouth.
These bite-size nuggets are made with the very best boneless, skinless chicken breast, which is lightly seasoned before being formed into morsels, then coated in a crunchy homestyle Panko breading, baked to a golden delicious crispiness, frozen and packaged in a resealable bag.
Niman Ranch Bacon-Wrapped Pork Chop With Rosemary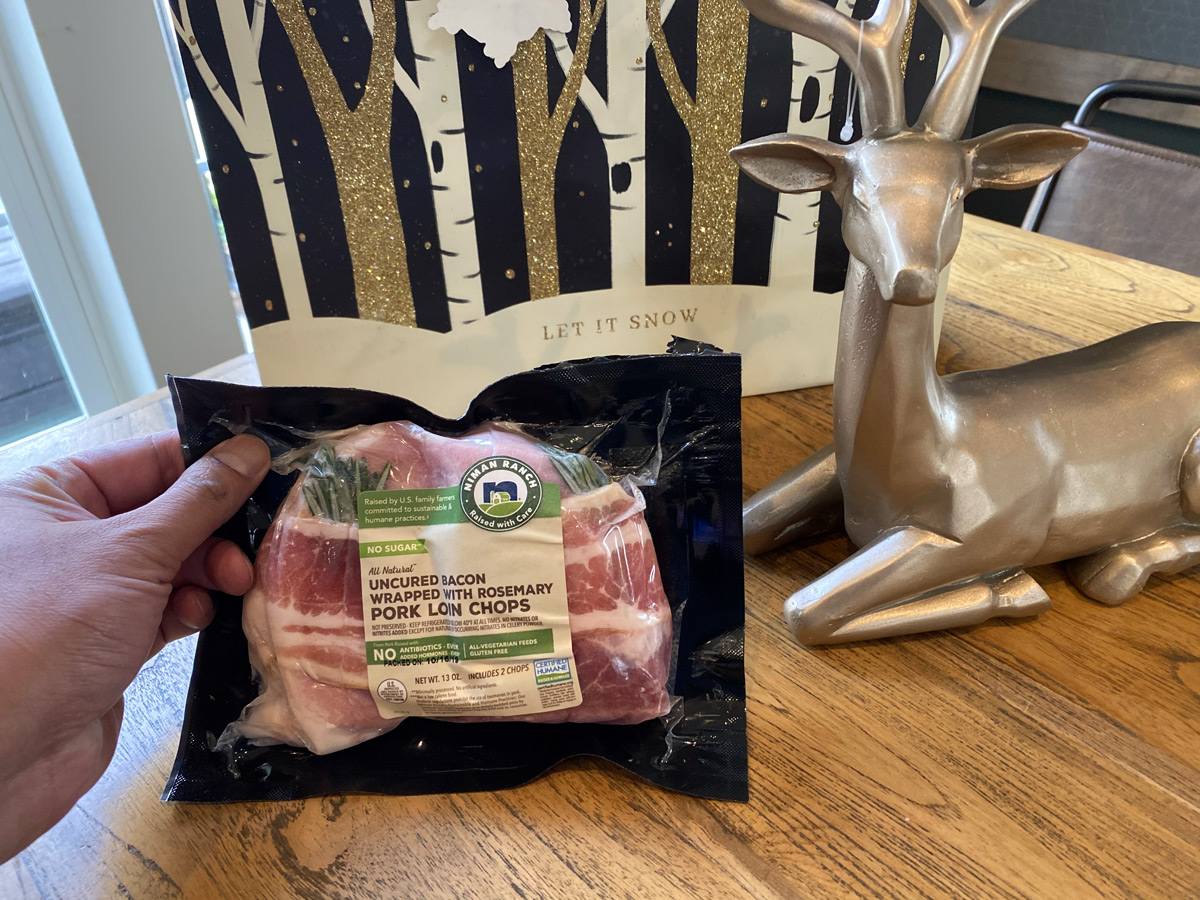 Want to take your pork chops to the next level? Then you've got to try Niman Ranch's bacon-wrapped pork chop with rosemary. As the name suggests, a heritage pork chop is wrapped in their uncured Applewood smoked bacon (YUM!) and finished with a sprig of fresh rosemary. The bacon ads a smoky, savory touch to the dish, and the rosemary goes great with pork.
I was beyond impressed with dish, it tastes like something you'd get in a restaurant, and it was super easy to make. I did it on the stovetop in under 20 minutes, but you can also do it on the grill if you like. Either way, get ready for a delicious meal.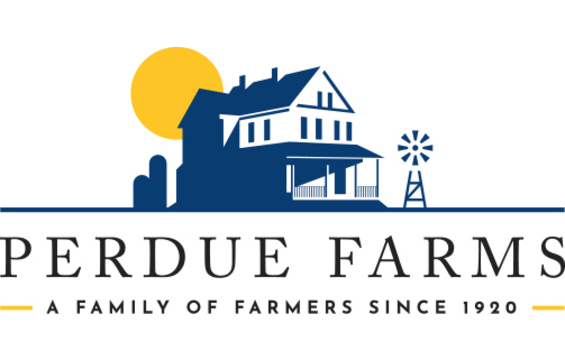 All in all, I am really impressed with Perdue Farms' curated bundles, and I'd highly recommend one to anyone who is looking for a wide variety of high-quality meats. Over the last 10 years, Perdue Farms has grown from conventional chicken and turkey production to become the #1 supplier in the US for organic chicken as well as a leader in premium beef, pork, lamb, pasture-raised, grass-fed, heritage breed, antibiotic-free (No Antibiotics Ever), non-GMO, certified humane, GAP products and more.
They have a wide variety of bundles to choose from, and they're priced right. In addition, if you order today, you'll receive 10% off along with free Perdue Harvestland Diced Chicken Breasts on first order, and free shipping on orders over $119.
So what are you waiting for? Head over to www.perduefarms.com and start shopping today!