Volkswagen Needs To Build The Tiguan GTE Active Concept Already!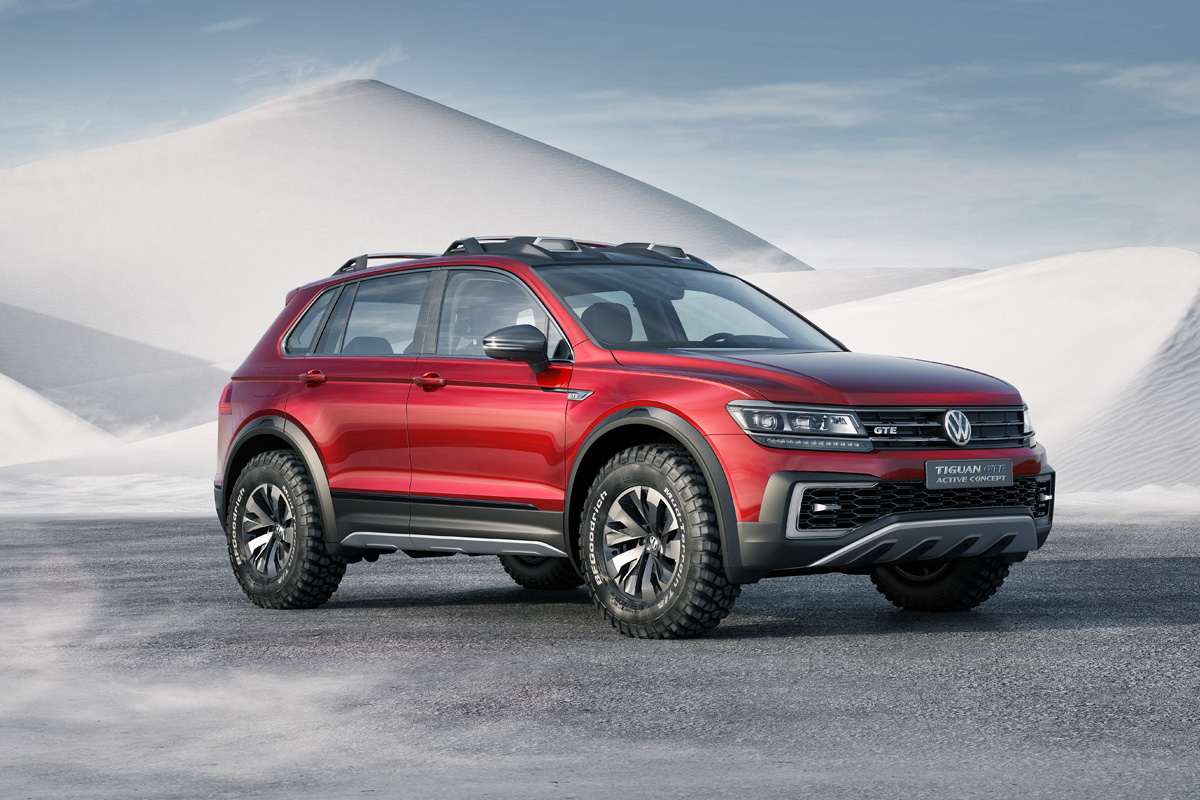 There were a slew of great cars introduced at this year's Detroit Auto Show, but one concept that stood out for me was the Volkswagen Tiguan GTE Active Concept, an extreme off-road version of the second-gen Tiguan that features a plug-in hybrid drivetrain and a gesture control-enabled infotainment system.
While hybrid vehicles are nothing new, the VW Tiguan GTE Active tackles things in a rather unique way, with separate electric motors powering the front and rear wheels independently. In normal driving conditions, the rear wheels are driven. But if there is loss of traction, or if the driver activates four-wheel drive, the front electric motors wheels are engaged within fractions of a second.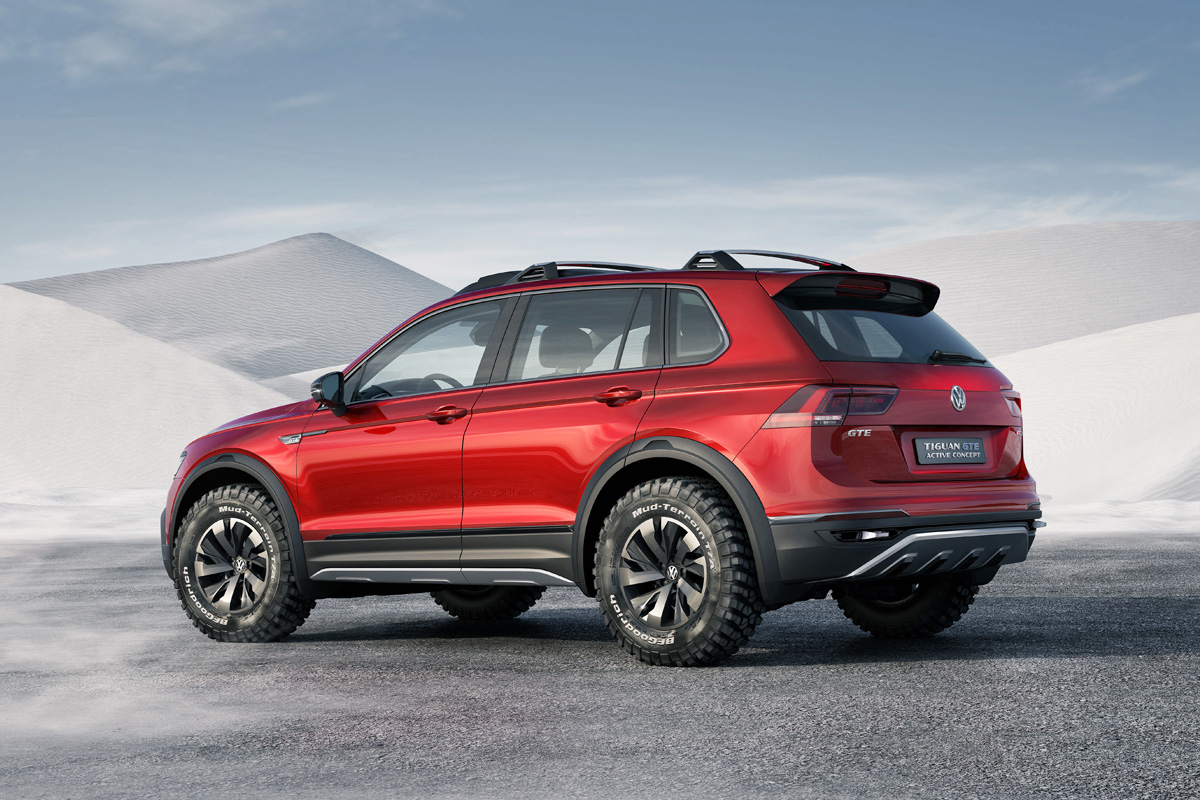 The Tiguan GTE Active Concept is equipped with a turbocharged gasoline engine that produces 148HP and 184 lb-ft of torque, mated to two electric motors which make 54HP at the front wheels and 114HP at the rear, bringing the total system power to 221HP. The 12.4-kWh lithium-ion battery can move the Tiguan GTE up to 20 miles in all-electric mode, with a total driving range of 580 miles once the gas engine dries its fuel tank.
Unlike most hybrids which use a CVT transmission, the Tiguan GTE Active Concept sports a 6-speed dual-clutch automatic transmission that was specially designed for hybrid use, with the front electric motor being housed inside the casing.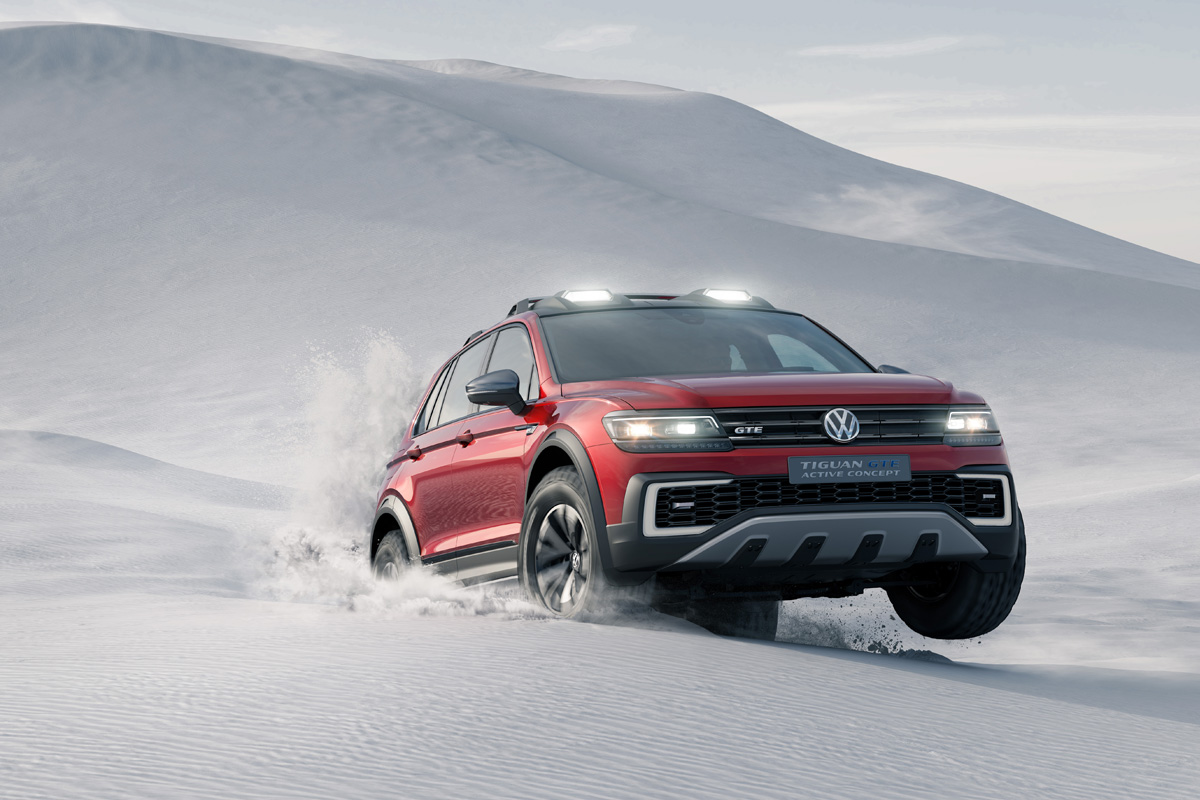 Naturally, what caught our attention initially was the truck's rugged locks, and of course that amazing Dragon Red Metallic paint. The Tiguan GTE is raised nearly two inches over the standard Tiguan, with improved ground clearance and approach/departure angles. Skid plates and tow hooks, coupled with a burly roof rack complete the off-road look.
Inside, the Tiguan GTE gets a technical, modern look, with it's gesture control system front and center as part of the concept's 9.2-inch LCD screen. A digital Active Info Display resides in front of the driver, and it's all set off with Dragon Red accents on the dash.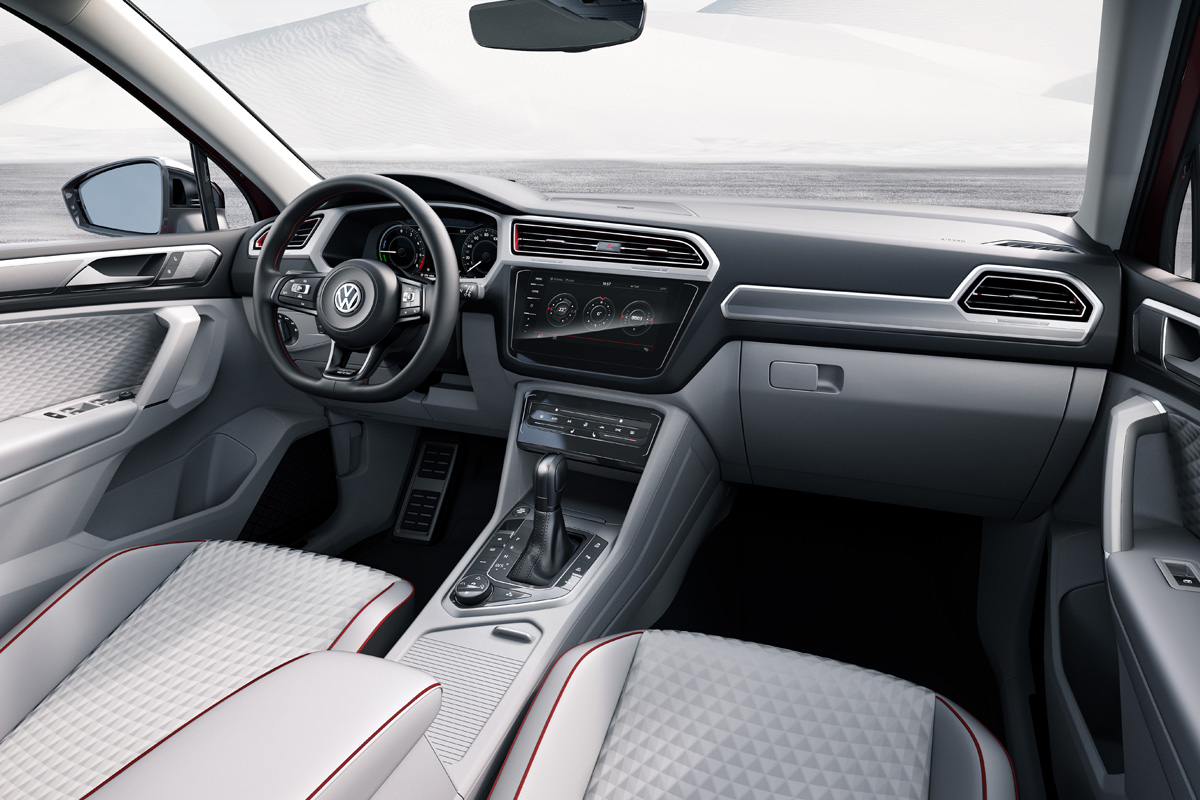 Its unclear if Volkswagen will actually put the Tiguan GTE Active into production as a variant of the forthcoming Tiguan, but based on the positive reactions it garnered at the Detroit Auto Show, we think it's something they should seriously consider.