West Coast Customs Is Back With A New Show On A New Network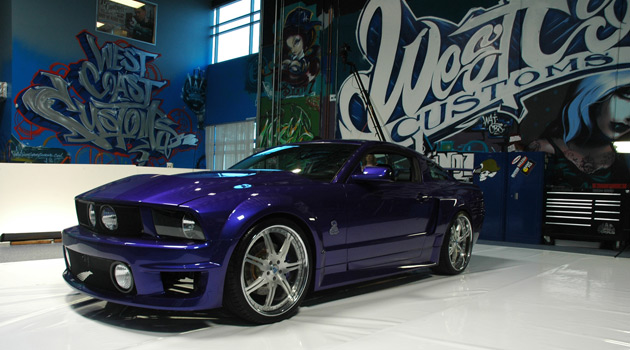 Did you know that West Coast Customs is back on the air with a new show on a new network?! Apparently Ryan has ditched Inside West Coast Customs on Velocity for his new show West Coast Customs on FOX Sports Networks (FSN).
Here's the new show intro:

Unfortunately, since my cable provider doesn't carry FSN, it looks like I'm out of luck. And really, the show is a sad shell of it's former self. Recent episodes read more like a 60-minute sponsor-driven commercial rather than an actual car show.. Or, they feature abominations from the likes of Will.I.Am and Justin Bieber.
Here's the upcoming episode list:
June 23 Ep. 2 WCC Body Armour — Line-X/Praxair
June 30 Ep. 3 South of the Border Buses — Ohana Group/Semyx
July 07 Ep. 4 Attack of the Monster Kids Sprinter — Monster Cable/Praxair
July 14 Ep. 5 Technoliner — CDW/Red Kap
July 21 Ep. 6 Chris Brown's First Love — Torrey Suede/Strong Hands Table
July 28 Ep. 7 Smurfs come to WCC — Sony/Smurf Cars
Aug 04 Ep. 8 Cool-Capable Braun Explorer
If you're interested in watching West Coast Customs, new episodes air every Sunday at 5pm on FOX Sports Network. Click here to see if FSN is available in your market.