What Does Your Signature Say About You?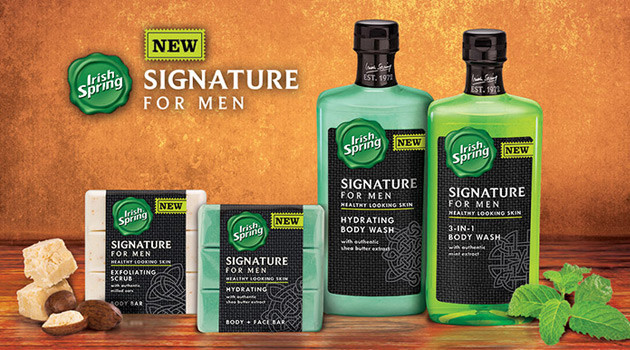 A signature says a lot about a guy, from their personality to their style.. It's how guys make their mark.
To reinforce this, Irish Spring, in partnership with an expert graphologist at the Graphology Consulting Group, created a fun interactive tool to analyze and showcase guys' personalities based on traits and flares in their signatures. Curious lads can give it a try at IrishSpring.com and enter for a chance to win a buddy trip to see their favorite football players get drafted in Chicago!
Now you might be wondering why Irish Spring would be analyzing signatures.. It's to promote their new Irish Spring Signature for Men line. Get it, signature? Pretty clever guys!
The new product line includes the Irish Spring Signature for Men Hydrating Body Wash, which is formulated with authentic shea butter extract and a moisturizing technology that effectively delivers hydration to the skin after just one use. The new line also features Irish Spring Signature for Men Hydrating Bar Soap, 3-IN-1 Body Wash and Exfoliating Scrub Bar Soap.
So get your signature analyzed today, find out your inner Irishman, and indulge in the Irish Spring Signature products that compliment your personality. And make sure you share your experience with your mates using #IrishSpringSignature. You could be a Dapper Dubliner, a Celtic Warrior, or a Venturesome Vagabond like me, but you'll never know until you make your mark!