Who's That Hot Girl Riding The Horse In Those DirecTV Ads? It's Hannah Davis!
If you've turned on the TV in the past few weeks, you've likely seen this DirecTV ad featuring a smoking hot babe riding a talking horse on the beach. And naturally, the first thought that probably popped into your head was, "Who the hell is that gorgeous girl?!" Turns out that it's 2015 SI Swimsuit cover model Hannah Davis.
If you're wondering what happened to those Rob Lowe ads that DirecTV have been running forever, you can thank Comcast for getting those ads pulled. They cried to the Better Business Bureau's National Advertising Division, stating that "the claims made in the commercial could not be substantiated," and therefore the ads should be pulled. Apparently sarcasm was lost on the NAD, because they agreed.
If there's a silver lining from this debacle, it's that we now get to see Hannah Davis instead of Rob Lowe.
In addition, Hannah Davis also appeared as a cat lady in a DirecTV print ad in the SI Swimsuit Issue: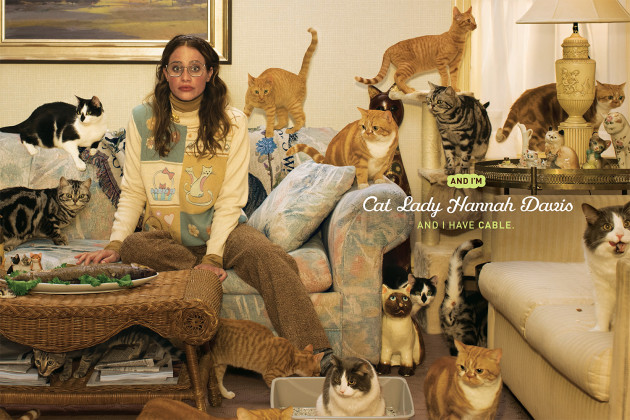 Needless to say, I won't be fast-forwarding past these commercials anytime soon. If you want to see more of Hannah, click here to see some of her best moments from her SI Swimsuit shoots!