2015 Hyundai Santa Fe Is No Longer The Cheap Knockoff Next Door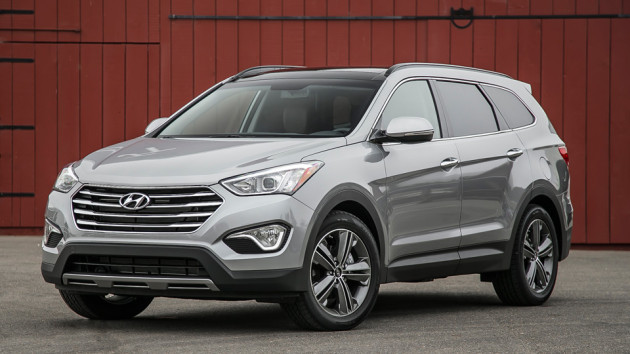 Hyundai is working hard to upgrade their reputation and become an automaker that's taken more seriously than they have been in the past. Until recently, the Korean carmaker has been in the same situation as the Japanese makes were in back in the 1980s: known primarily for making low-rent vehicles that are reliable, but not much else. As we've seen with the Equus and Genesis, Hyundai is capable of far more upscale work. One of Hyundai's sales flagships is the Santa Fe, and the 2015 Hyundai Santa Fe is a new showcase of their commitment to being taken seriously.
To start with, only the smaller Santa Fe Sport model has a four-cylinder engine option with the larger, family-sized, three-row Santa Fe having a 3.3-liter V6 and six-speed automatic transmission as standard in either front-wheel or all-wheel drive. We drove the full-sized 2015 Hyundai Santa Fe, which has a starting price of about $30,000, in a fully-loaded package ringing in at $41,695.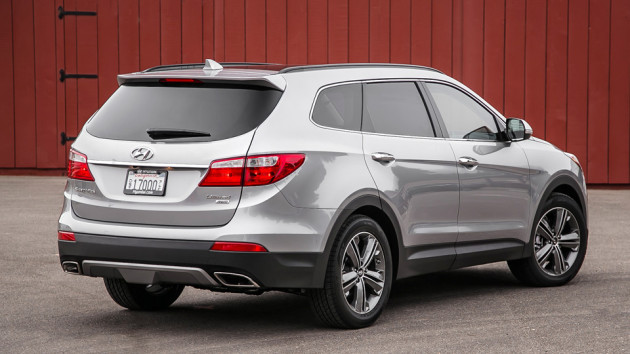 Upon first seeing that hefty price tag, I balked at the idea of an expensive Hyundai Santa Fe, a vehicle that I'd always associated with low payments and cheap furnishings. But then I got into the new 2015 Santa Fe and immediately understood where that money went.
The interior is a great styling mix of contemporary expectations and spacious accommodation with even the second row being comfortable for full-sized adults. The third row is still mostly for the kids, but in a crossover like this, that's to be expected. Nowhere in the new Santa Fe will you find cheap plastic, sub-par carpeting, or fade-prone leather or upholstery. Everything is quality, well-fitted, and very nicely done. Visiting a nearby showroom in my top-shelf press loan 2015 Santa Fe, I checked out a model closer to the base price and saw that it's interior fit is still excellent.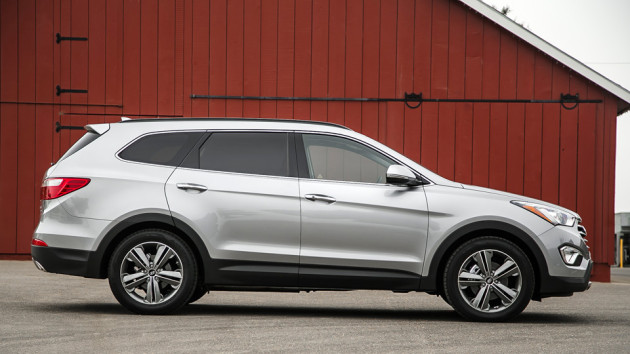 After a few days in the 2015 Hyundai Santa Fe, more surprises were in store. My initial on-road impression was that it's nimble and well-handling. A surprise, of course, given the sluggish and often dead feeling that the Hyundai crossovers have been known for in the past. More surprising, however, was how ergonomic the new Santa Fe is. It's very family friendly, a good daily driver, and Hyundai has managed to make their infotainment one of the better options on the market today.
Our test model included the Ultimate Package, which rings in at an eye-popping $4,650, making up about half the uptick in price on our premium-level Santa Fe. But once you see what it adds, it's very much worth it. It adds a few things to the exterior, like HID and LED lighting (two things that dramatically change the front face of the Santa Fe in low lighting) and a beautiful panoramic sunroof. Inside, it adds navigation, an eight-inch touchscreen interface, a beautiful 12-speaker Infinity stereo system, seat memory functions, rear park assist sensors, and comfort amenities like a heated steering wheel. This goes a long way towards taking the 2015 Santa Fe from being "average" to "luxe" in our book.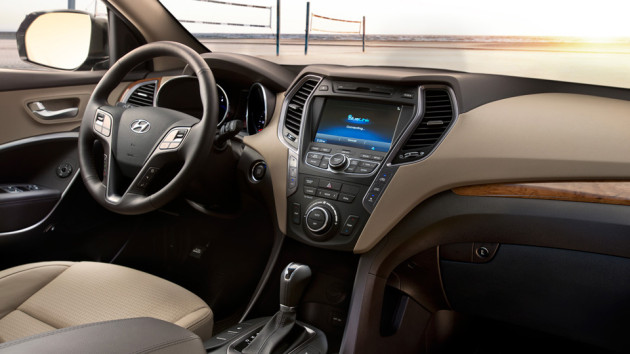 Finally, we come to road presence. As mentioned before, this is very much improved for the Santa Fe. The V6 engine has great output and the six-speed automatic has great programming to give smooth shifts and good variance. We didn't once find a "floating speed" that made it loud, which is a common problem with some automatics bent on fuel economy over road feel. Speaking of MPG, the 2015 Santa Fe returns 20 mpg combined in the all-wheel drive variant (21 in the font-wheel drive). We averaged about 19 mpg in our week with the AWD test model.
The 2015 Hyundai Santa Fe's chief problem is that its rivals are equally well-adjusted and capable as well. In the looks department, the Santa Fe is nice, but not stand out, and in interior trim, it's above average but not too much so. As a whole package, though, the 2015 Hyundai Santa Fe offers a great all-in-one build that satisfies nearly every need in the midsize crossover market.