2016 Mazda CX-3 Brings Zoom-Zoom To The Subcompact Crossover Segment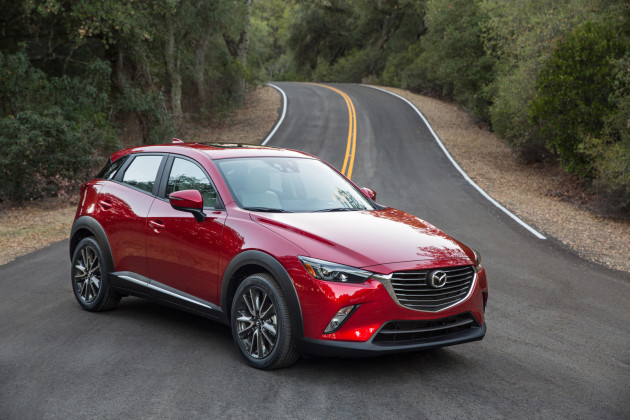 If you've got an adventurous lifestyle, a two-seat sports car just won't cut it. But that doesn't mean you have to jump into a gas guzzling SUV either. The 2016 Mazda CX-3 provides you with that much-needed "Zoom Zoom" while still meeting the expanding needs for your active lifestyle.
"The 2016 CX-3 is the next evolution of our mission to meld style, driving enjoyment and efficiency into a vehicle that demonstrates drivers don't need to compromise to get what they want," said Jim O'Sullivan, president and CEO, Mazda North American Operations (MNAO). "CX-3 was designed to deliver all of the fun and technology of our larger models but at a price in the market where it will be a draw for buyers of all backgrounds. It is truly a vehicle that will help set the pace for its newly emerging segment."
The latest entry to the emerging subcompact crossover segment, the 2016 Mazda CX-3 immediate caught my attention at the New York Auto Show, thanks in part to it's stylish good looks.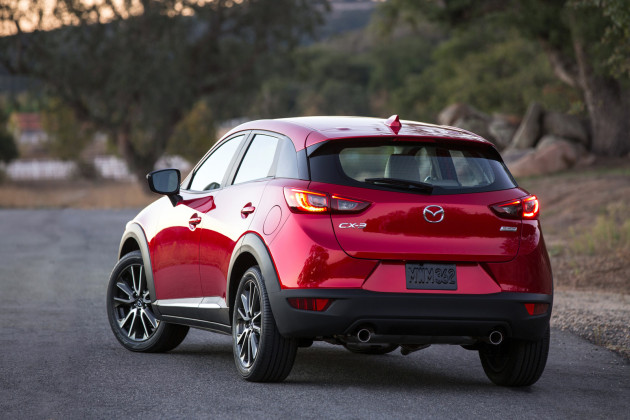 While we haven't had a chance to drive the CX-3 yet, on paper it sounds like a real winner. Tipping the scales at just 2,809 pounds, it's incredibly lightweight. Add in a punchy 146HP 2.0-liter SKYACTIV-G engine, a six-speed automatic transmission with manual-shift Sport mode, and 18-inch alloy wheels (on the Grand Touring package), and you've got a recipe for fun. Who said being responsible had to be boring?
With pricing expected to start "in the low $20,000s", the CX-3 sounds like a real bargain to us. And for those who are looking for a few more bells and whistles, there are PLENTY of options to choose from, including a feature-rich infotainment system and a litany of i-ACTIVSENSE safety features. The CX-3 is even available with all-wheel drive if you so desire.
For the driver who loves the feel of a buttoned-down sports car but needs a bit more practicality in the day-to-day grind, the Mazda CX-3 might just be the perfect fit.
Click here to learn more about the 2016 Mazda CX-3.