Audi Will Now Rent You An R8 supercar For $1,195 Per Day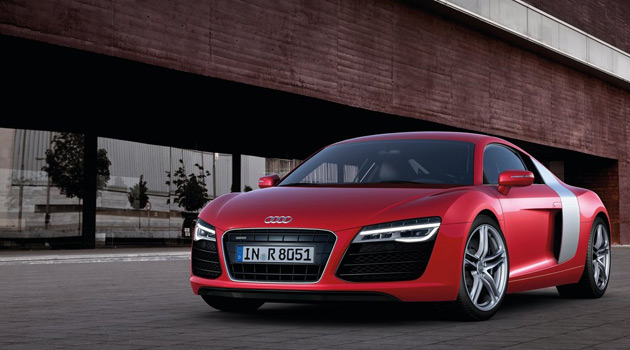 And they'll deliver it to your front door.. As long as you live in San Francisco.
The new Audi on demand program is being piloted in San Francisco, and it gives customers access to a wide range of the Audi vehicle lineup, from the Audi A4 sedan to Audi R8 supercar, and it's all done via the the Audi on demand iPhone app.
Simply choose the Audi of your liking, and then it's personally delivered to you at the location of your choice by an Audi concierge. And when you're done, they'll come and pick it up for you. No fuss, no muss.
Audi on demand allows fans to match specific vehicles to their driving needs. Customers planning a trip to the mountains might request an Audi Q5 ($200/day), while those looking to arrive in style in wine country might request a sporty S7 ($385/day) or RS 5 ($440/day). And all Audi on demand vehicles come equipped with Premium Plus trim and complimentary features such as SiriusXM satellite radio and MMI Navigation plus, along with quattro all-wheel drive.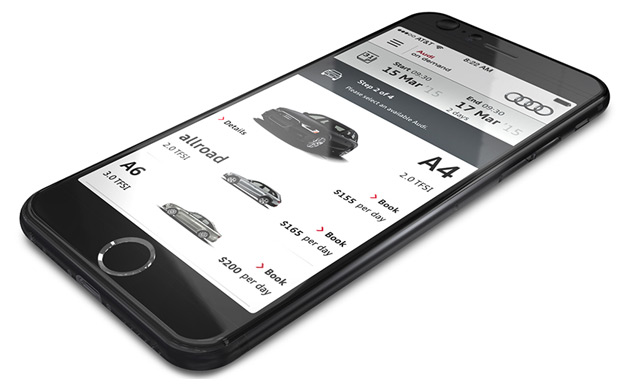 You can even request an R8 Coupe ($1195/day) or R8 Spyder ($1285/day). And while that might seem like a lot of money to you and me, it's probably chump change for many residents of San Francisco, with all that dot-com money floating around up there.
The service is in beta and only available to iPhone users ages 25 years and up. For more information on Audi on demand, please visit www.audiondemand.com.