2017 BMW i3 Gets Bigger Battery, Electric Range Increases To 114 Miles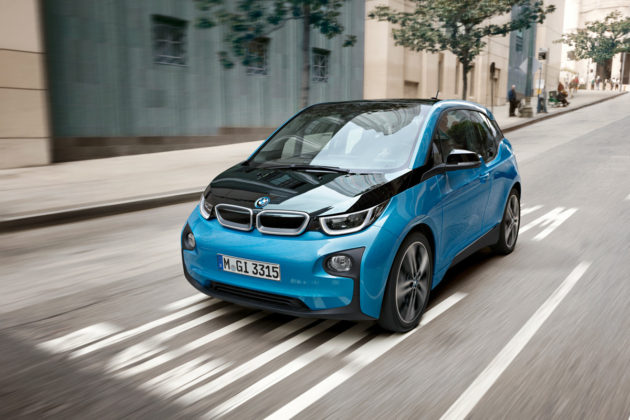 Today, BMW announced that the 2017 BMW i3 would be offering a new model range of its compact electric car, one that addresses the largest complaint about the i3 thus far, its limited range of 80 miles per charge (or 150 miles if they opted for the Ranger Extender model).
The 2017 BMW i3 (94 Ah) enjoys a 50% increase in battery capacity, boosting the car's electric range from 80 to 114 miles. And it does this without physically increasing the size of the battery pack, thanks to denser lithium ion batteries.
In addition, the fuel tank on the Range Extender model, which uses a 650cc two-cylinder gasoline engine to charge the battery on longer journeys, sees a small increase in capacity, going from 1.9 to 2.4 gallons. BMW hasn't released the total range for a 2017 i3 with the Range Extender, but expect it to be competitive with the Chevy Bolt and Tesla Model 3, with a range of over 200 miles.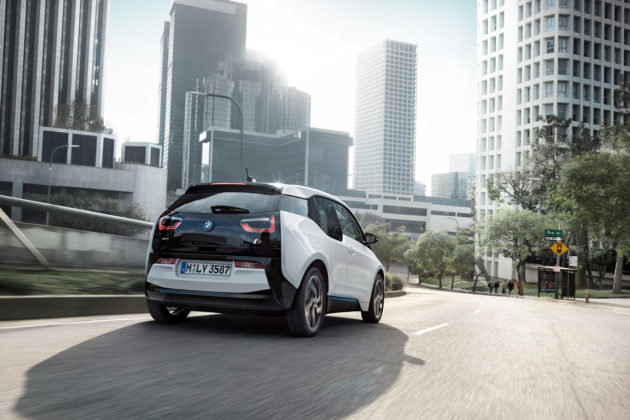 Performance remains the same, with acceleration from 0-60 in 7.2 seconds. Power is transmitted to the rear wheels via the single-speed transmission, which the BMW i3 uses to accelerate without torque interruption to its electronically limited top speed of 93 mph.
And if you were an early adopter of the i3, not to worry, as BMW says that current owners can have the new battery retrofitted as part of a special program, though there's no word on pricing yet. Still, it's an interesting move, one that might stop current owners from jumping ship to another electric car that offers a longer range.
You can read the BMW press release to learn even more about the 2017 BMW i3.