Kei Miura's Pandem Boss FD3S RX-7 Is Like Nothing You've Ever Seen Before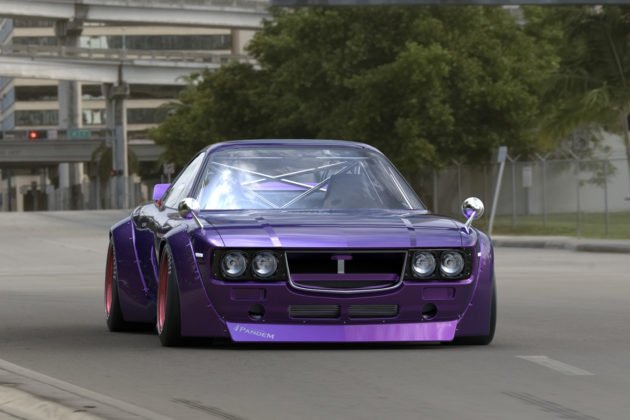 The FD Mazda RX-7 is one of my all-time favorite cars, and even 20+ years later, it still holds up. Honestly, if that twin-turbo rotary engine wasn't a ticking time bomb, I'd probably have one in the garage right now..
While the RX-7 looks pretty amazing in stock form, there are a number of aftermarket aero options to visually transform the car from mild to wild And now Kei Miura is throwing his hat in the ring with his crazy awesome Pandem Boss FD3S.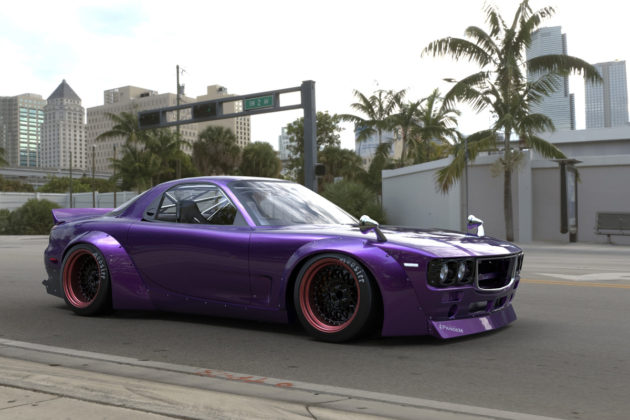 As you can see in these photos, the entire front of the RX-7 has been removed and replaced with a new face, taking inspiration from the Mazda RX-3 with it's trademark quad round headlights and protruding central chrome grille. There's also a bucktooth-style lip spoiler, along with fender mirrors which appear to be from an old Nissan 240Z.
Add in some huge flared-out fenders (housing some staggered 275/40s in the rear and 255/40s in the front), along with a multi-piece FRP rear diffuser and a signature ducktail, and you've got a car that is sure to break necks wherever it goes..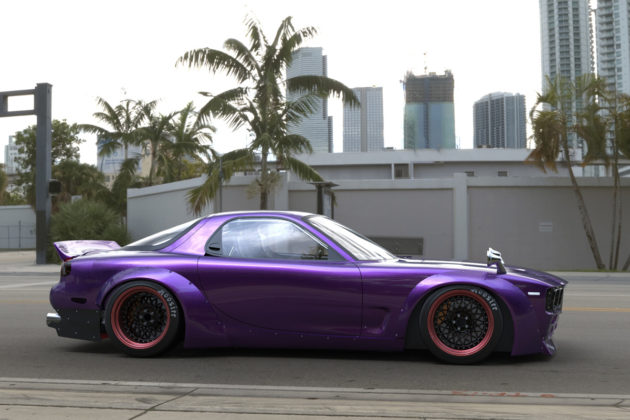 The jury is still out about whether or not this kit is ridiculously awesome or borderline bonkers, but either way, we applaud Kei Miura for continuing to push the envelope with his game-changing creations.
What do you think of the Pandem Boss FD3S?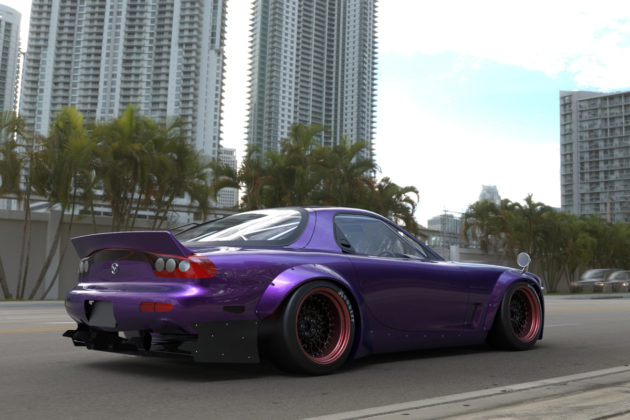 Photo credit: Kei Miura