2017 Nissan GT-R Makes Its World Debut At New York Auto Show
Last week, Nissan shared a teaser photo of the upcoming GT-R that would be debuting at the New York Auto Show today, and it caused quite a buzz in the automotive community. Would they be introducing an all-new GT-R, or would they take a page from Lamborghini's playbook and simply update the current model.. again?
As you can see from the photo above, its the latter. However, the new 2017 Nissan GT-R features the most significant makeover to the iconic supercar since its launch in 2007. It features a fresh look inside and out, as well as major driving performance enhancements and key new features.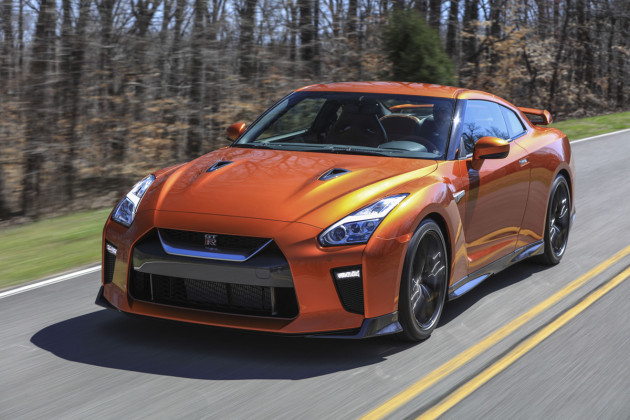 The enhancements to the 2017 GT-R focus on five key areas – exterior design, interior refinement, driving performance, ride comfort and advanced technology – all with the intent to create new levels of refinement and excitement.
The GT-R's new dynamic styling is both attractive and functional. The new V-motion grille, one of Nissan's latest design signatures, has been slightly enlarged to provide better engine cooling and features a matte chrome finish and an updated mesh pattern. A new hood, featuring pronounced character lines flowing flawlessly from the grille, has been reinforced to enhance stability during high speed driving. And one new four-coat premium exterior paint color, Blaze Metallic, has been added to the exterior paint palette.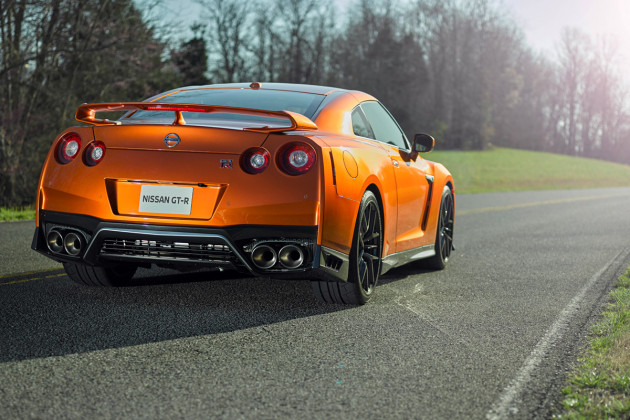 Inside the cabin, the premium interior design features an instrument panel wrapped in hand-selected Nappa leather and a revised front seat design for enhanced comfort and hold. The simplified switch layout reduces the number of switches from 27 in the previous design to just 11, while an 8-inch capacitive touch screen replaces the previous 7-inch design. In addition, the paddle shifters are now mounted on the steering wheel, allowing drivers to make mid-turn gear changes without taking their hands off the wheel. The interior of the Premium Edition, featuring semi-aniline leather, offers 3 different options: Rakuda Tan, Amber Red and Ivory.
The new 2017 GT-R now delivers 565 horsepower and 467 lb-ft of torque, an increase of 20 HP and 4 lb-ft from last year's model, with a flatter torque curve for enhanced on-demand acceleration. There's also a new Titanium exhaust system – standard on GT-R Premium models – which combines with new Active Noise Cancellation and Active Sound Enhancement technologies to filter out unwanted noise and retain excitement during spirited driving. Acoustic glass and targeted sound dampening help reduce the intrusion of wind and road noise into the GT-R cabin.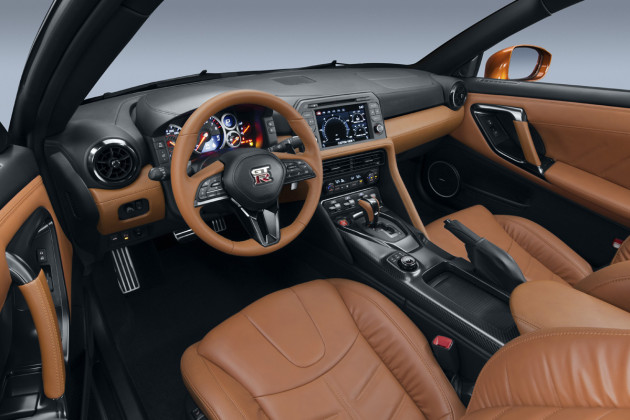 The GT-R has evolved with each model year, and this new model delivers significant enhancements. From the improved aerodynamic design, to the thoughtful cabin layout, to the even more powerful and responsive driving experience, the new 2017 GT-R pushes the legendary GT-R forward once again.
The 2017 Nissan GT-R will be available this summer.