5 Things You Didn't Know About Rolls-Royce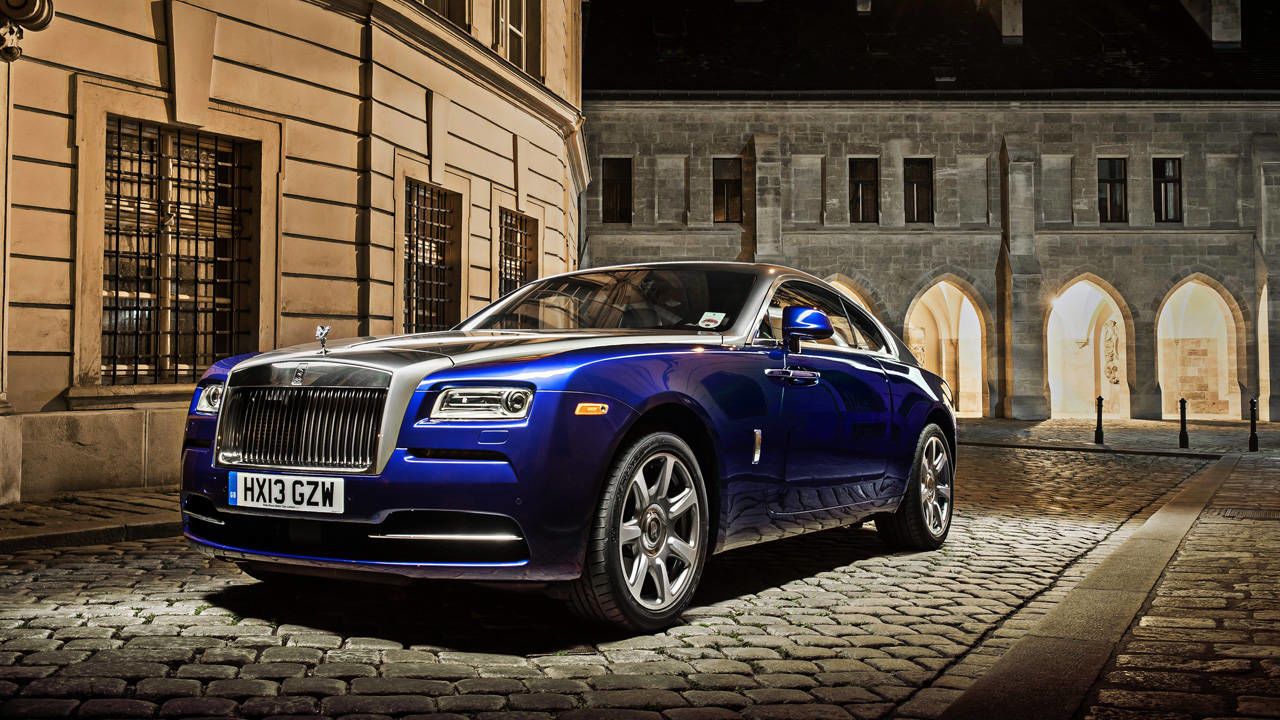 Rolls-Royce is far and away the most prestigious luxury automobile brand in the world. In fact, it is one of the most luxurious brands in the world in general. Rolls-Royce conjures up images of stylish, very British luxury, of high-quality leather and supremely comfortable seats. As technology has come to be an invaluable aspect of luxury, Rolls-Royce has kept up with the zeitgeist to produce some of the most technologically advanced vehicles on the road.
That technology helps make sure that the vehicle occupants always experience the maximum in comfort no matter what the conditions outside are like. Luxury, technology, refinement, and comfort are what everyone knows about Rolls-Royce, but there are a few things that may be a surprise to all but the most devoted Rolls-Royce aficionado. Keep reading below to learn what they are, and if you want to experience the glory of a Rolls-Royce for yourself, then you can rent one from Lion Heart Lifestyle.
The Story Behind The Spirit of Ecstasy is Surprisingly Salacious
The Spirit of Ecstasy, the iconic hood ornament of Rolls-Royce, is one of the most recognizable symbols in the automotive world, second to Ferrari's prancing horse. But the first Rolls-Royce models did not feature the Spirit of Ecstasy, they only had the Rolls-Royce logo. That changed in 1909 when Baron Montagu commissioned Charles Robinson Sykes to create a mascot to adorn the bonnet of his Silver Ghost. Sykes was a sculptor and close friend of the Baron and he chose Eleanor Velasco Thornton to be the model for his mascot.
Now Thornton was not chosen randomly – She and the Baron were having an illicit affair, one that only their close friends—including Sykes—were aware of. The affair was illicit because Baron Montagu was married and also because Eleanor was of a much lower economic and social class than him. The mascot Sykes sculpted was a figure with one finger placed against its lips, a cheeky acknowledgment of the affair that few would recognize. The mascot was called The Whisper and was a precursor to the Spirit of Ecstasy.
The actual Spirit came about in 1901 when Claude Johnson, managing director of Rolls-Royce, commissioned Sykes to create an official mascot for Rolls-Royce because owners were affixing their own mascots to the vehicles. Sykes once again used Eleanor Thornton as his model and modified The Whisper to become the Spirit as we know it. He presented the figure to Johnson a year later and automotive history was born.
There Used To Be More Than One Kind Of The Spirit of Ecstasy
Once the Spirit of Ecstasy became standard issue on all of their cars, Rolls-Royce made various versions of their iconic figurehead. It was originally made with silver plating, but it was later made from nickel or chrome. There were also gold-plated versions of the Spirit. The biggest change came in 1934 when a kneeling version of the mascot was commissioned. The reason for this change was because drivers of the newer, sportier Rolls-Royces needed a better view of the road. The kneeling Spirit was eventually discontinued and replaced with a smaller version of the original Spirit.
Rolls-Royces Are Incredibly Reliable
Luxury vehicles are not usually considered to be the epitome of reliability and longevity; we usually associate those qualities with boring economy vehicles. We assume that anyone who can afford a luxury vehicle can probably afford to fix or even replace it if anything starts to go wrong. Rolls-Royce proves that assumption wrong because they are some of the most reliable vehicles ever made. Over half of all Rolls-Royce vehicles are still roadworthy, which is a real testament to the sheer craftsmanship put into each vehicle. One 1904 model is still in perfect working condition despite being over 100 years old.
Rolls-Royce Once Made a Revolutionary, Record-Breaking Engine
Aside from their cars, Rolls-Royce is also famous for designing airplane engines and their most amazing engine was the R Type, which was built in 1929. It was a supercharged V12 engine that produced nearly 2800 HP and was designed primarily for air racing. With that engine, they were able to easily beat the previous airspeed record twice over. However, they didn't stop there, they managed to stuff this engine into a car, and later a boat and it propelled both to land and water speed records. That makes the Rolls-Royce R Type the only engine to set air, land, and water speed records.
They Only Use Bulls For Their Leather
The reason Rolls-Royce uses bulls instead of cows for their leather is that cows can get stretch marks from pregnancy and milk production. That lowers the quality of the leather and Rolls-Royce only uses the best. They source their leather from Simmental bulls from Northern Europe that live in cool climates free from mosquitoes and other bugs that can bite or sting and leave bumps and blemishes on their hide. The hide from the bulls is taken to a tannery where a special painting process is used that prevents the leather from squeaking, which is proof that Rolls-Royce spares no expense to provide the ultimate in comfort and luxury.
Rolls-Royce Has a Rich Legacy
As you can see, there's a lot more to Rolls-Royce than just mere luxury. The fact that they have been around for so long means that they have a more varied and interesting history than most automobile manufacturers. If you are more interested in their present than their past, then rent one for yourself to experience what more than a century of refinement and craftsmanship creates.