A Solo Traveler's Guide To Exploring Malta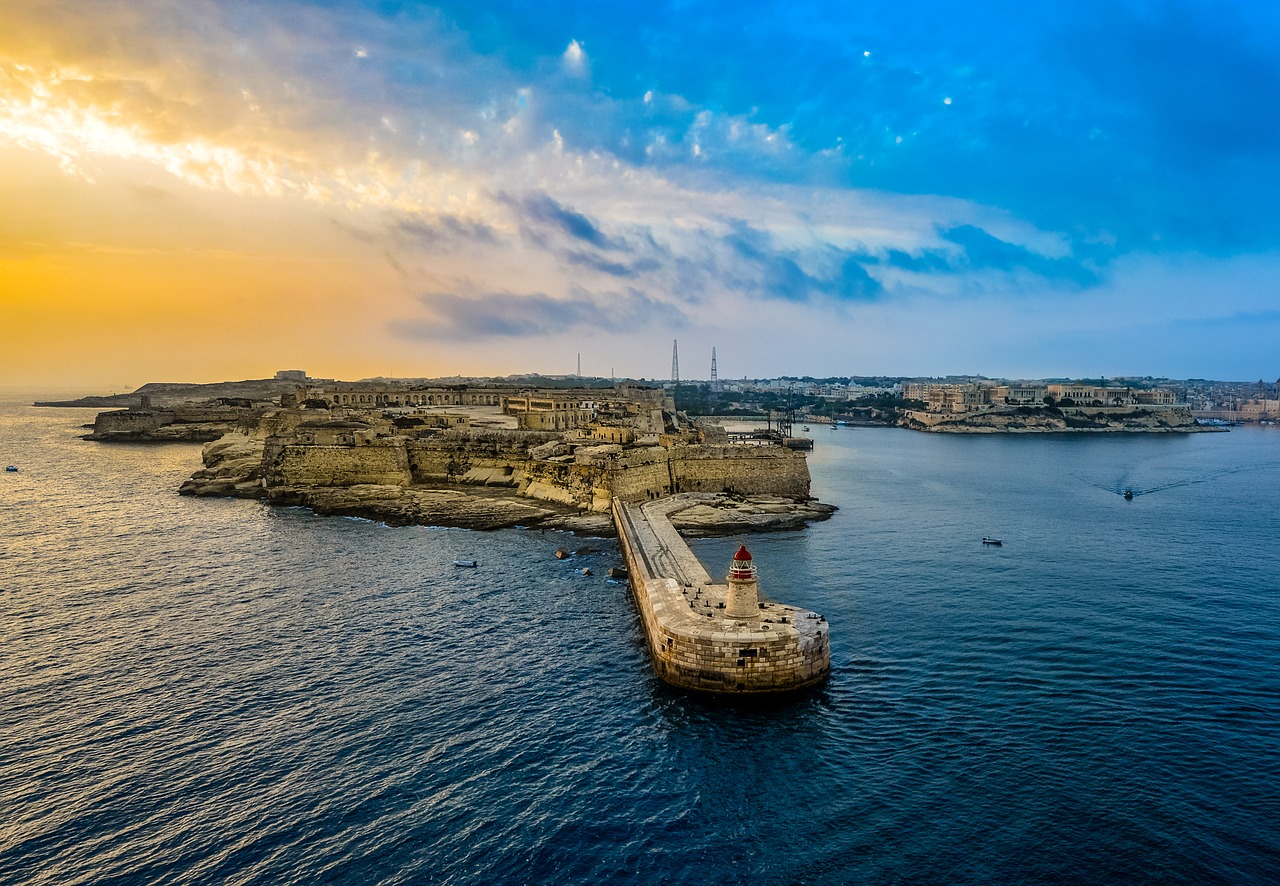 Traveling alone is fun, a different kind of fun. You're not tied to anyone else's schedule, you get to do everything on your list and see all the things you wanted to see, and it gives you the perfect excuse to talk to the locals and meet new people! The island country of Malta should be no different, as this great little country is just perfect for solo trips.
So how exactly do you get there, and where should you stay? I'm glad you asked. You can get to Pozzallo from Agrigento, and then take a Virtu Ferries trip to Malta where you can stay in Mellieħa.
Mellieħa
Mellieħa is one of the largest villages of main island Malta, overlooking Mellieħa Bay, which has some of the most wonderful sandy beaches on the islands. Two miles from Mellieħa lies the Popeye Village, which was built as a filming set for the 1980 film Popeye.
Situated on top of a hill, and surrounded by gorgeous green valleys that provide visitors with beautiful panoramas and village scenes, Mellieħa is a 10-minute drive away from Ċirkewwa, where you can easily catch the ferries to Gozo and Comino.
There is so much to enjoy in Mellieħa, and choiceholidays.eu has compiled the perfect list for anyone visiting the town to get the best out of their time there.
Valletta
Going to Malta without visiting Valletta would be a miss. Valletta is the capital with a strong character, history, and a bit of Hollywood persona. Chosen as the European Capital of Culture for 2018, Valletta has also hosted various blockbusters such as Steven Spielberg's Munich.
With its large array of shops, catering establishments, entertainment venues and culture, Malta's capital has what it takes to capture people's imagination, and it's a cool destination full of hip bars, perfect for rich conversations and making new friends.
Gozo and Comino
These two small sister islands are not to be missed. Known for its scenic rolling hills and rich history, Gozo is a true haven, with bright blue skies and crystal-clear sea, unique coastal landscape, pure countryside, and mouth-watering Mediterranean recipes.
Comino is a popular tourist attraction thanks to its breathtaking Blue Lagoon, which has clear azure-blue water. Surrounded by rock and a bit of sand, almost like a pool, the Blue Lagoon is ideal for swimming, snorkeling, scuba diving or simply relaxing on the beach. The crystal clear waters let you see the pure white sandy bottom of this part of the Mediterranean.
Mdina
Mdina is possibly one of the most gorgeous places in Malta. No cars are allowed in this small pedestrian fortified city with gorgeous cathedrals and famous Mdina glass – this town is absolutely stunning at night.
If you enjoy shopping, then The Point would be your destination. It has the largest shopping mall on the island, with a huge variety of outlets. As for nature buffs, you may like the Chinese Garden of Serenity where you can enjoy a moment of reflection and balance nestled in bamboo gardens and pretty fountains.
Water sports are also very popular here, so you can jet ski, sail, wakeboard, windsurf, kayak or paraglide all you want. Needless to say, sunbathing is a legitimate activity; just head to the north for the best sandy beaches, or take a sunset catamaran trip around the island, experiencing Malta from the middle of the Mediterranean Sea.
Senglea
This is the perfect spot for those who want to explore the county's maritime history. Visit here during the summer, and you'll find endless entertainment to keep you occupied.
Take a walk back through history along a picturesque harbor side, and imagine Malta back in the days of World War II. You can also take the walk from here to Vittoriosa to learn more about the area's history at the Maritime Museum.
People and Safety
Traveling alone, you will not be lonely. The Maltese people are renowned for their friendliness and approachability. The local language is Maltese, but almost everyone there speaks English and even some Italian. Known to be inquisitive, they will likely ask you lots of questions about where you come from and what you think of Malta.
Malta is a rather safe place that during the summer months, children are outside playing until as late as midnight. However, as with any new city, be careful in general while moving around, and don't leave your belongings unattended at any given time.
Malta is for Everyone
This island is a wonderful place, and truly does hold something for everyone. Whether you're looking for old historic cities with a ton of history, fascinating culture, old villages and ancient temples, hidden coves, peaceful pedestrian towns with a relaxed atmosphere, shopping, water sports, or just a relaxing time and an interesting blend of cuisine, Malta has you covered.