Acura Secretly Working On Mid-Engine AWD Baby NSX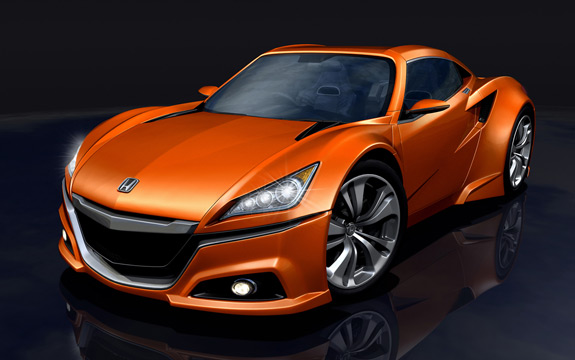 According to Motor Trend, Acura has been secretly been working on a smaller, more agile NSX alongside the regular NSX for quite awhile now. It's not a successor to the S2000, but rather a mid-engine AWD sports car that will put it's competition (Porsche Cayman, BMW Z4, Audi S5, Lotus Evora, etc) on notice.
Interestingly enough, the Baby NSX might actually be responsible for saving the NSX project, much like how the Boxster helped save Porsche from the brink of bankrupcy back in the '90s.
There's not much concrete information available on this car just yet, but the small NSX is likely to be powered by a turbocharged, direct-injection engine. Source say the Baby NSX will make use of a number of parts and technologies from the NSX to help recoup development costs.
The NSX remains on track to return for the 2015 model year, and the Baby NSX is expected to follow a year or two afterward, at a cost of around $50,000-$60,000.
We'll keep you updated as more details surface!