Production Version Of The Next-Gen Acura NSX Finally Debuts In Detroit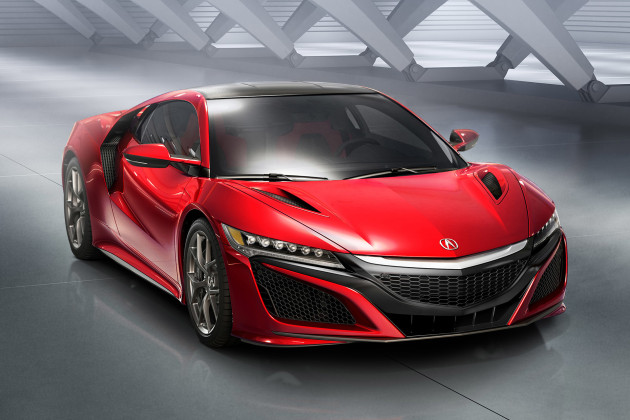 They say good things come to those that wait.. But come on Acura, we were beginning to wonder if the next generation Acura NSX would ever see the light of day. The on-again, off-again supercar was first introduced as a concept back in 2007, and now with eight years of anticipation built up, Acura's got a lot to live up to.
Twenty-five years after the debut of the original NSX, Acura today revealed the production model of its highly anticipated successor at the 2015 North American International Auto Show, as the scintillating red NSX took the stage with a growl from its twin-turbocharged engine.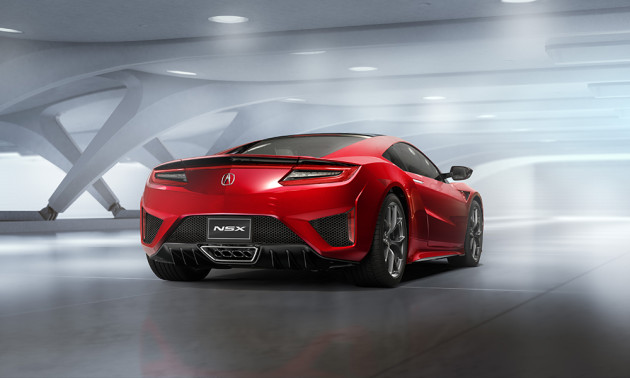 Specifically created to bring a "new sports experience" to the supercar segment, the Acura NSX challenges conventional beliefs about supercars — much as the first generation did a quarter century ago. The approach is realized through an all-new power unit—a twin-turbocharged 75-degree DOHC V6 engine with a 9-speed dual clutch transmission (DCT) and three-electric motor Sport Hybrid system—integrated with an ultra-rigid and lightweight multi-material body with world's-first material applications and manufacturing processes. Developed under the concept of a "human-centered supercar," a car that puts the driver first in every aspect of its design, the next-generation NSX will leverage its state-of-the-art hybrid supercar power unit, body and chassis to deliver exceptionally intuitive and immediate response to driver inputs.
"Our commitment was to create an all-new NSX that is true to the heritage of NSX—a supercar that delivers a new driving experience, one where every part of the vehicle is respectful of the smartest part of the car, the driver," said Mike Accavitti, senior vice president and general manager of the Acura division. "The soul of a car is the emotional connection it makes with the driver. With the NSX, that connection will be intense and immediate."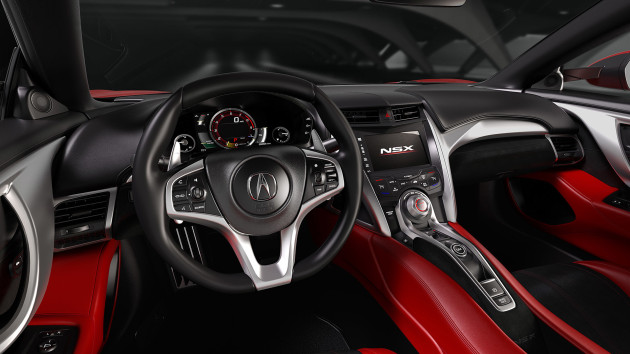 While Acura hasn't shared specific performance numbers just yet, it sounds like the car will deliver around 480HP in normal guise, and 550HP with the Advanced Sport Package. Exact pricing hasn't been disclosed either, but the company says the car will be in the "mid-$150,000 range."
Interested buyers will be able to spec their cars online starting this summer, with the first customer taking delivery "later this year." It should be interesting to see how the new NSX sells, as there a number of other exciting choices in this price range. Only time will tell..