Ford GT To Grace The Cover Of Forza Motorsport 6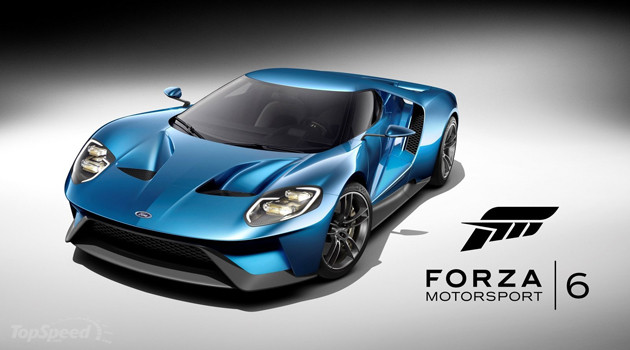 Yesterday, Ford unveiled the all-new Ford GT, an ultra-high-performance supercar that is equally innovative and sleek. Not only will the vehicle be in select dealerships late next year, but it will also be featured as the cover car in the next iteration of the acclaimed racing simulation franchise for Xbox, Forza Motorsport 6.
"Just as Ford pushed the boundaries of car technology with the GT, Forza Motorsport 6 will embrace that spirit of innovation as our most technically advanced racing simulation to date, offering a fun and realistic automotive experience for both car lovers and gamers," said Dan Greenawalt, creative director at Turn 10 Studios. "We're excited to unveil gameplay at E3 in June."
You can check out the Forza Motorsport 6 Announcement video here:

As we had expected, Forza 6 has been confirmed to be an Xbox One exclusive. The Ford GT, Shelby GT350 Mustang, and F-150 Raptor will all be "First in Forza" vehicles in Forza Motorsport 6. giving fans worldwide the opportunity to virtually experience the cars when they debut in Forza Motorsport 6.
The Forza Motorsport 6 announcement kicks off 2015 and the ten-year anniversary of the Forza Motorsport series. This year promises to be the busiest and biggest in Forza Motorsport history, so be sure to stay tuned to www.forzamotorsport.net for all the latest news!
And finally, here's a sneak peak at the box cover for Forza Motorsport 6.