adidas adiZero Rose 2 "Luxury Hardwood" Edition
By now, you've seen Derrick Rose's latest signature shoe, the adidas adiZero Rose 2. We wrote about it back in October here and here. Needless to say, we're big fans of them.
Now, adidas is dropping the adiZero Rose 2 "Luxury Hardwood" just in time for Christmas! Inspired by Derrick's off-court style, this colorway takes the iconic black/green/red color combination and adds a twist of hardwood court texture and eel skin stripes on the upper.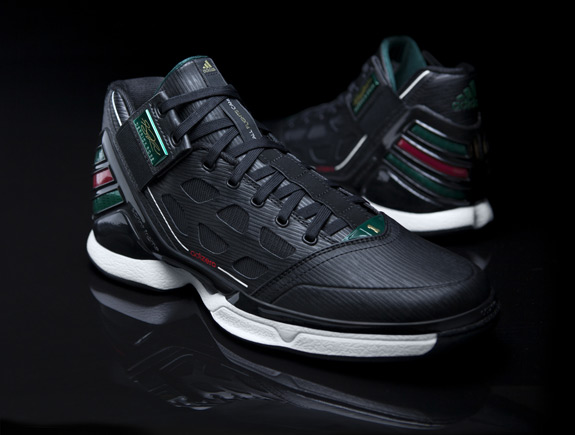 If you followed adidas Basketball on Facebook, you could have purchased these shoes last week in an exclusive Flash Sale. Missed out? You can pick up a pair of the Luxury Hardwoods when they're released nationwide on December 22nd.
The shoes will be available for purchase from shopadidas.com.