adidas Unleashes Explosive Energy With Springblade Running Shoe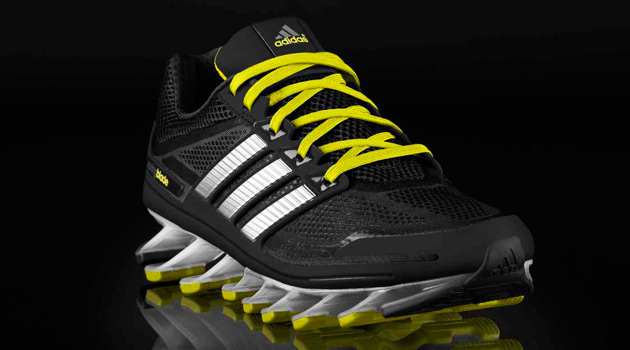 adidas is set to change the running game on August 1st with Springblade, the first running shoe with blade technology designed to help propel runners forward with one of the most effective energy returns in the industry.
Unlike standard EVA midsoles that deliver energy return in a vertical direction, adidas Springblade features 16 forward angled blades made out of a high-tech polymer. The highly elastic blades instantaneously react to any environment, compressing and releasing energy to create an efficient push-off that feels like you have springs under your feet. Each blade is precisely tuned in geometry, thickness and position for each phase of a runner's stride to provide support and a full range of movement. Springboard's flexible construction was also designed to hug the top of a runner's foot, locking it in to harness the energy returned from the springs on the outsole.
This commercial shows you how the Springblade works:

adidas Innovation Team tested hundreds of materials to ensure each spring produced maximum energy efficiency with every step and conducted rigorous ballistics tests to maintain long-lasting durability. For top performance in all environments, Springblade is seven times more temperature resistant than shoes with adidas' standard EVA cushioning.
Springblade hits stores on August 1st, with a retail price of $180. The Springblade in currently available in seven colorways, and will be available for purchase at adidas.com and select retailers nationwide.