After 5 Badass Seasons, Cobra Kai Season 6 Will Be The Final Showdown
If you haven't been watching Cobra Kai, you're missing out on one of the greatest shows on television right now. Taking place over 30 years after the events of the 1984 All Valley Karate Tournament, the series continuation of the iconic The Karate Kid film franchise brings back Daniel LaRusso, Johnny Lawrence, John Kreese, and Terry Silver, along with a new generation of young karate enthusiasts who have been pitted against one another.
Now, after five badass seasons, Netflix has renewed the highly acclaimed show for a sixth and final season. The epic conclusion to the decades-long karate saga is coming soon to Netflix, and you can be sure that it's going to be bad-ass. While I'm sad to see the show go, it's best that they leave on a high note, rather than milk the series for a few more seasons and ruin the good thing that they've got going.
The show has it all, amazing casting, amazing acting and characters. Cobra Kai is probably one of the best sequels of any series or movies of all time. They respected the characters and the lore and expanded the universe without destroying its legacy. Needless to say, if you haven't watched this amazing show already, stop what you're doing and binge the previous seasons!
In an open letter to the fans, series creators Josh Heald, Jon Hurwitz and Hayden Schlossberg share news about the series conclusion: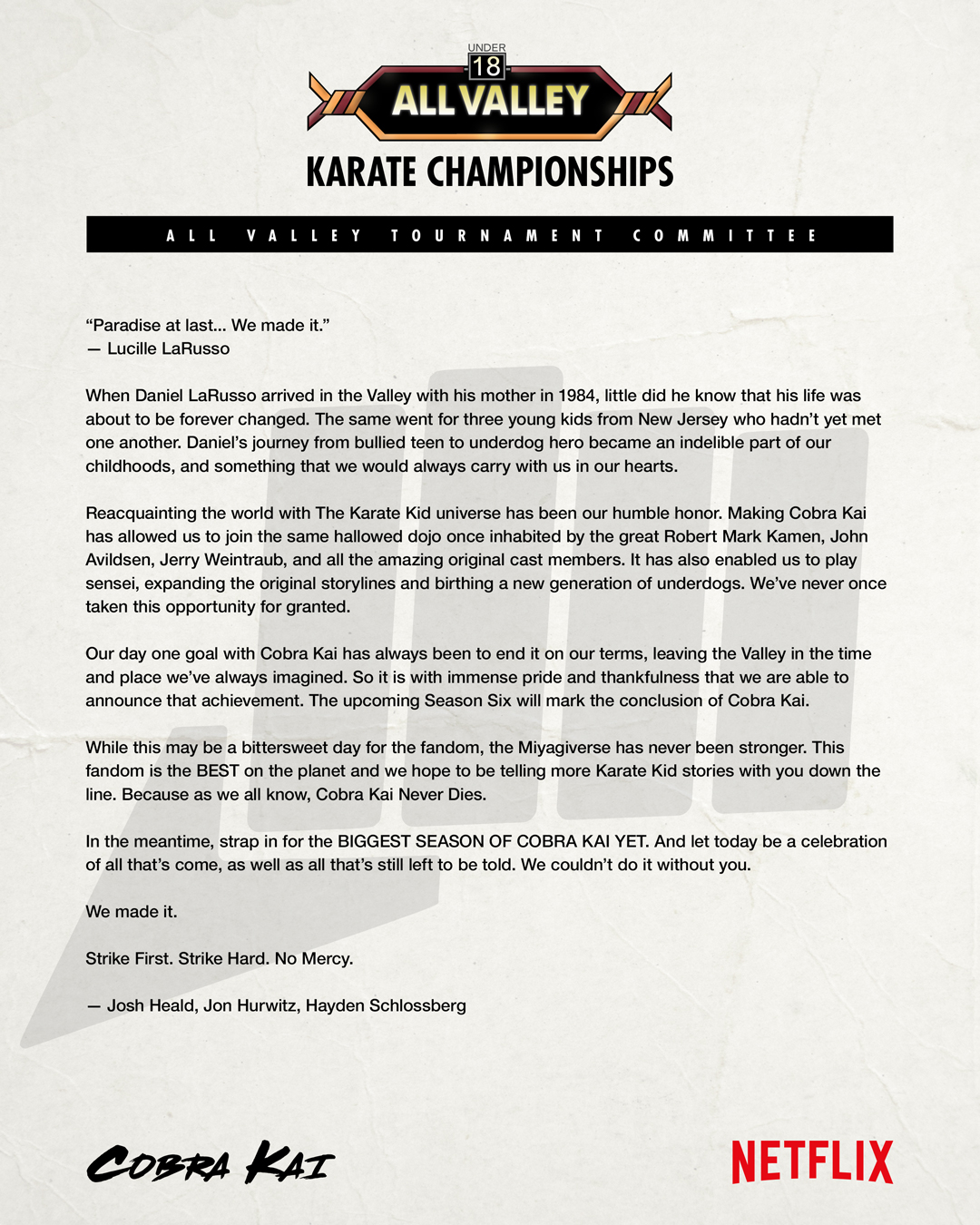 While I'm sad to see the show go, I can't wait to see how it all plays out!