Amazon Unveiled A Bunch Of New Products, Including An Indoor Security Drone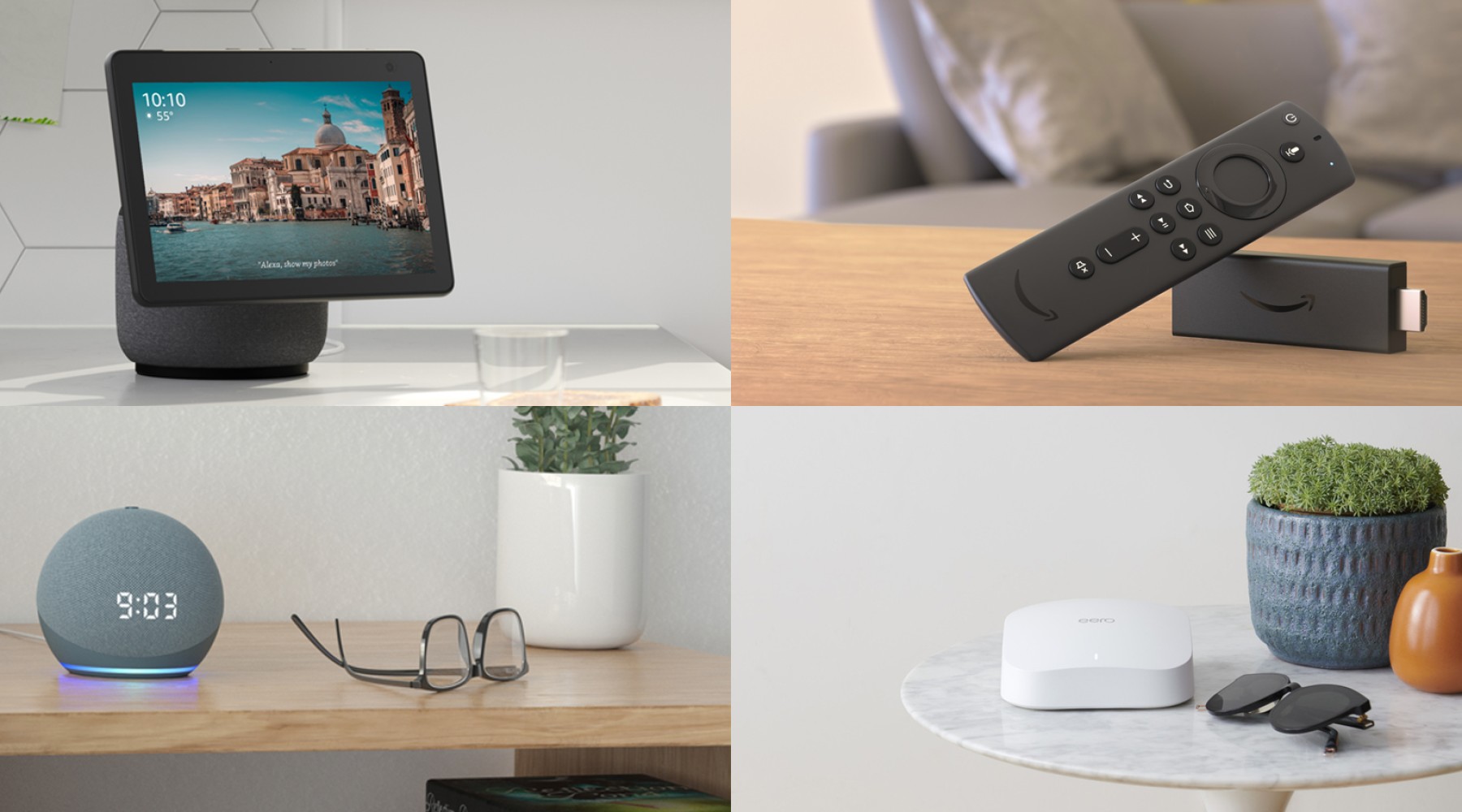 Amazon just introduced a whole bunch of new products at their annual hardware event, and it was a mix of standard fare (a bunch of new Echo products) and some really out there stuff (like a security drone that flies around your house). And everything in between.
First is Amazon's all-new lineup of Echo devices, featuring completely new designs, enhanced audio, more powerful hardware, and experiences that make Alexa even smarter, more helpful and engaging. The next-generation Echo combines the best of Echo & Echo Plus into a single device at the same affordable Echo price ($99.99).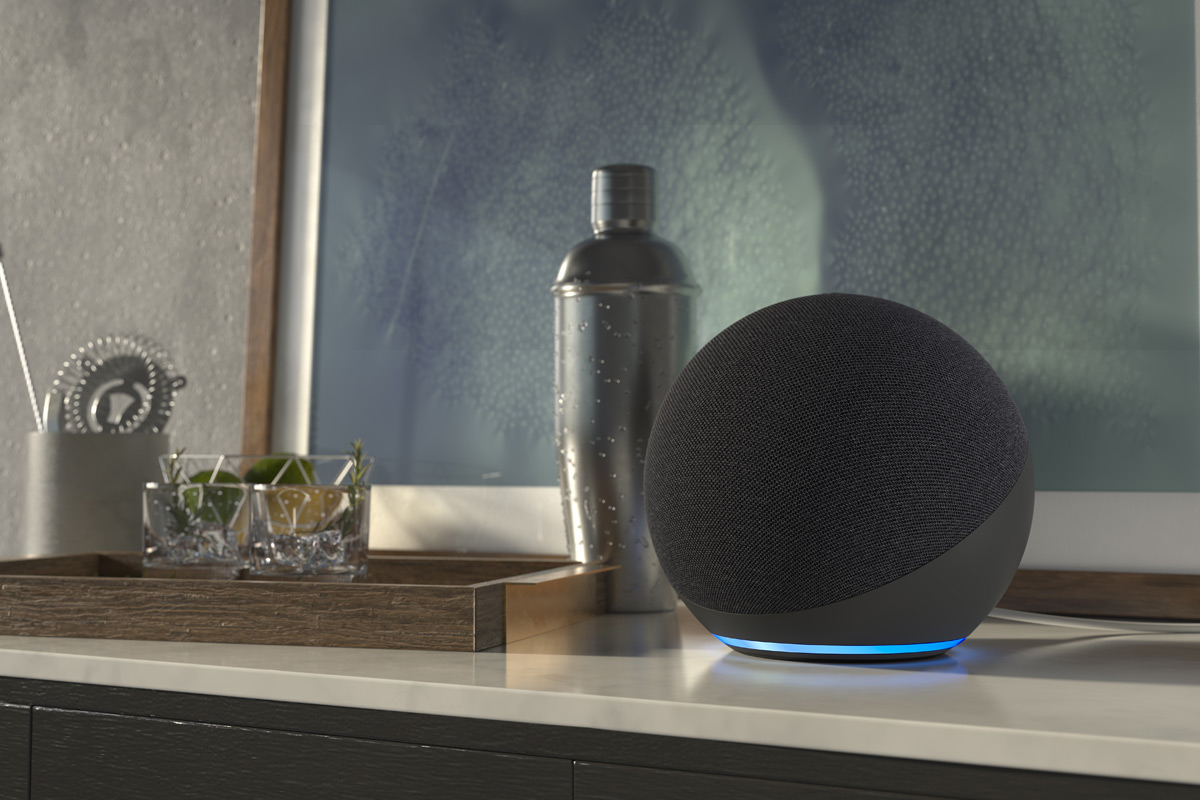 Echo has an all-new spherical design that looks great in any space, and it sounds significantly better thanks to a 3.0-inch woofer, dual-firing tweeters, and Dolby processing that delivers stereo sound with clear highs, dynamic-mids, and deep bass. The new Echo automatically senses the acoustics of your space and fine-tunes audio playback – just ask to listen to your favorite music, and the rich, detailed sound will automatically adapt to your room.
Want something a bit smaller? The all-new Echo Dot has the same spherical design and fabric finish as Echo, but it's compact, packing in a powerful 1.6-inch, front-firing speaker, producing crisp vocals and balanced bass for full sound you can enjoy in any room of your home. There's also a new Echo Dot Kids Edition that keeps the new sphere look, but with a super-fun panda or tiger design that kids are sure to love.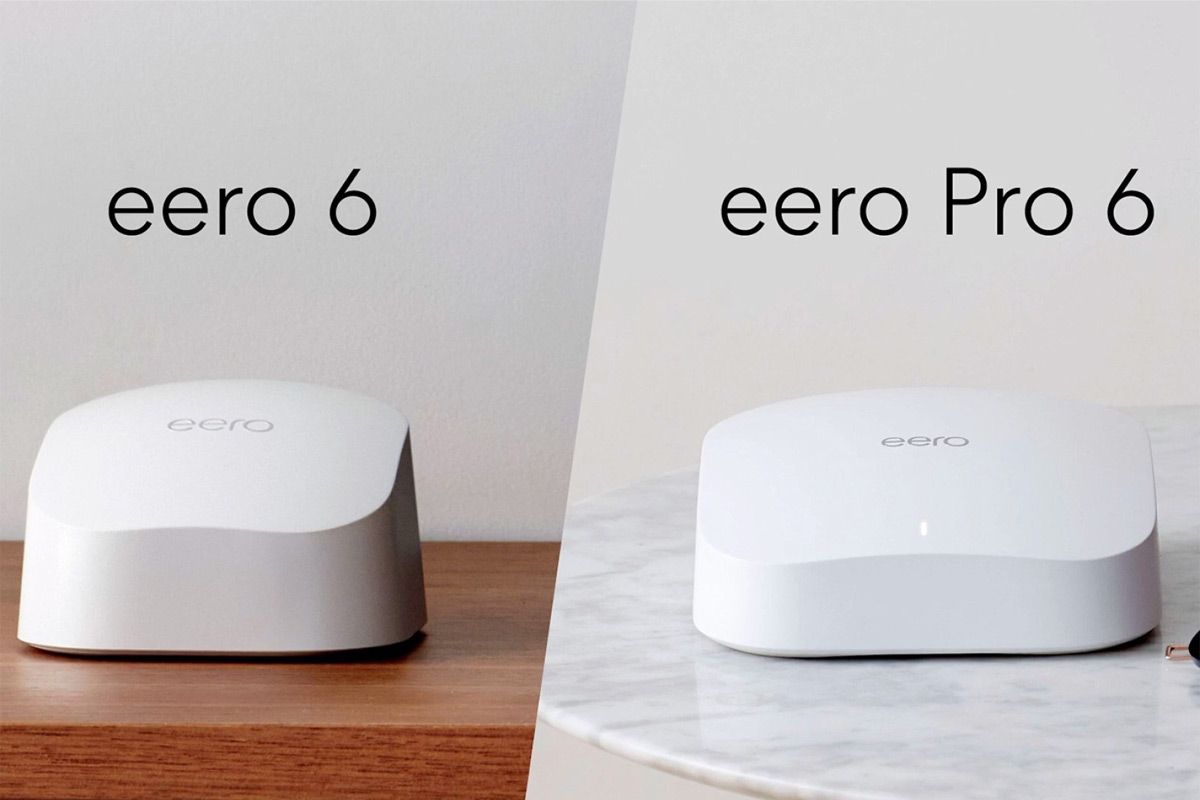 Amazon also introduced all-new eero Pro 6 and eero 6 that bring together the newest WiFi-6 technology for speed and performance. Each has a built-in Zigbee smart home hub, and better support for lots of connected devices all running at the same time. These new systems are compatible with all existing eero devices, making it easy to expand or upgrade your network and optimize your connection for video calls and 4K streaming and gaming.
Both routers are available for pre-order today, with the eero 6 costing $129 and the eero Pro 6 costing $229. These are scheduled to ship on November 2nd.
The all-new Fire TV Stick sports an enhanced 1.7 GHz quad-core processor that makes it 50% more powerful than before. The new Fire TV Stick delivers fast streaming in 1080p at 60fps with HDR compatibility. The dual-band, dual-antenna Wifi supports 5GHz networks for more stable streaming and fewer dropped connections. Fire TV Stick also features Dolby Atmos for immersive sound with compatible content and speakers, and an Alexa Voice Remote with dedicated power, volume, and mute buttons ($39.99).
The new Fire TV Stick Lite ($29.99) is an even more affordable way to begin streaming in full-HD. It's 50% more powerful than the previous Fire TV Stick and includes the most processing power of any streaming media player under $30. It features HDR support and comes with Alexa Voice Remote Lite, the remote allowing you to use voice to find, launch, and control content.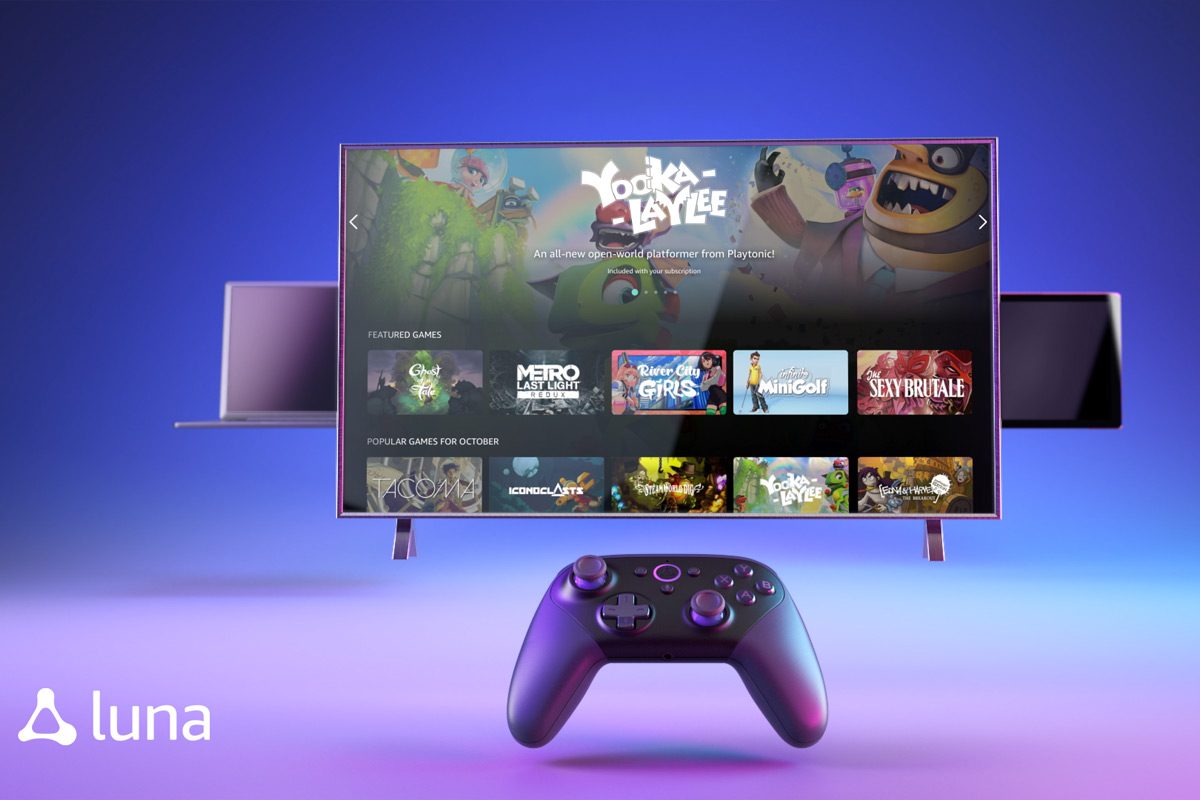 Introducing Luna, Amazon's new cloud gaming service that will compete with Google Stadia and Microsoft Game Pass. Players can enjoy Luna games on their favorite devices without long downloads or updates, expensive hardware or complicated configuration. They can even start playing on one screen and seamlessly pick up and continue on another. At launch, Luna will be available on Fire TV, PC, Mac, and on web apps for iPhone and iPad (Android coming soon).
Players can subscribe to the Luna+ game channel, which offers a growing library of games to play. During early access, Luna+ will include action games like Resident Evil 7, Control, and Panzer Dragoon; adventure games like A Plague Tale: Innocence and The Surge 2; platformers like Yooka-Laylee and The Impossible Lair and Iconoclasts; and fan favorites like GRID, ABZU and Brothers: A Tale of Two Sons. Luna+ will be offered at an introductory price of $5.99 per month during the early access period, with more titles to be added over time.
Meet Ring Always Home Cam, a new way to look after your home and provide multiple views from a single device. This autonomous indoor security camera flies your chosen, personalized paths so that you can easily check in on your home for peace of mind—like whether someone left a window open, forgot to turn the stove off, or if you received a Ring Alarm alert and want to see what's happening immediately.
While this product raised a number of privacy concerns after being announced, I've got to say, this is one of the coolest things I've seen in a long time, and it really feels like the future. It's launching next year, and it will sell for $250. The future is now… enjoy being always home.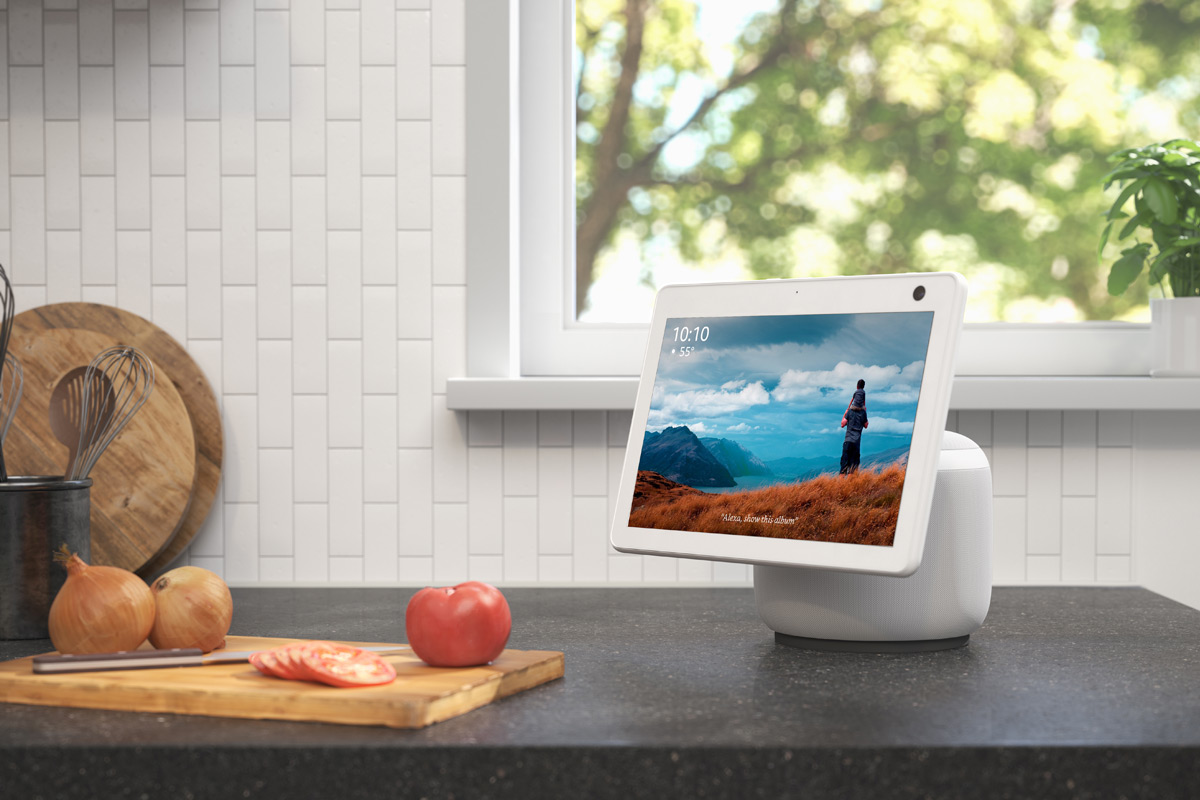 And last but not least is the Echo Show 10, which looks like an Echo with a Fire tablet slapped onto it. According to Amazon, it's "a complete reimagination of Alexa with a screen and has been upgraded in every way." The Echo Show 10 features a 10-inch display that automatically rotates to stay in view when you interact with Alexa—no matter where you are in the room.
Use the Echo Show 10 to make video calls, watch news, TV shows from Hulu+ and Prime Video, and Netflix support coming soon. It can even act as a security system, with Alexa Guard using it to periodically pan the room while in Away Mode and sending you a Smart Alert if it detects someone in its field of view. At $249.99, it's a little rich for my blood, but cool nonetheless.
All in all, this was a solid event from Amazon with a number of new products that people will be asking for come Christmas time. I myself am digging the new Echo (even though there is nothing wrong with my current Echo and Echo Dot), and Lulu sounds rather promising as well. And Ring's Always Home Cam, well that's just freaking cool!
Which of these new Amazon products are you most excited about?