Amazon's All-New Fire HD 10 Tablet Is A Ridiculous Bargain At $150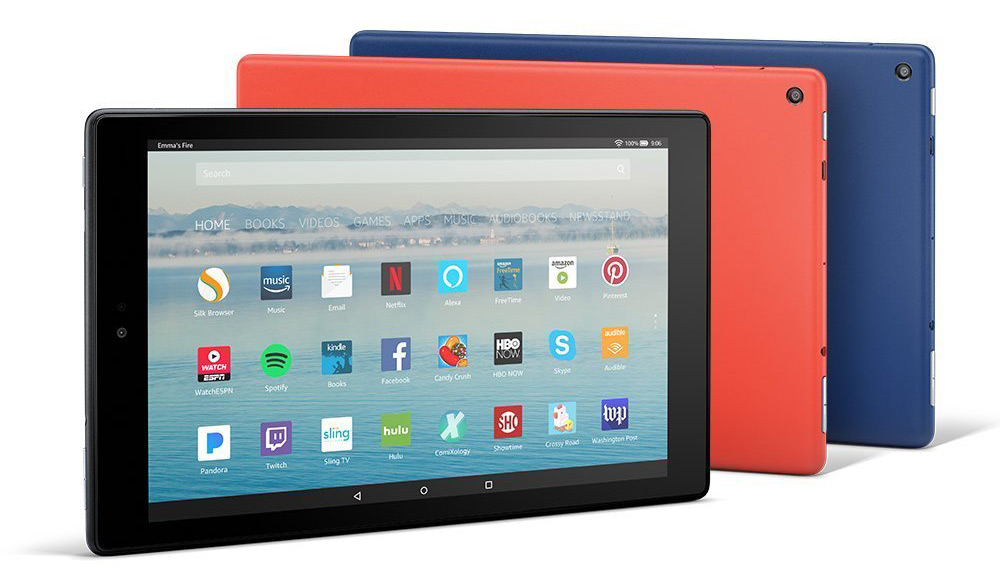 The all-new Amazon Fire HD 10 tablet was just unveiled today, and there's good reason to get excited about it. The new Fire HD 10 sports a 10.1-inch, full HD 1080p display, 30% faster performance, 2 GB RAM, 32GB of storage space, and up to 10 hours of battery life – all at a greatly reduced price of just $149.99.
In addition, the Amazon Fire HD 10 introduces Alexa hands-free for the first time on a Fire tablet. This allows you to ask Alexa to play / pause a video, find music, dim the lights, set a timer, show sports scores and more without the press of a button, simply by using your voice.
For those people keeping score, the Fire HD 10 is about half the price of an Apple iPad, and it offers a larger display, 32GB of storage (upgradable to 64GB internally and 256GB externally), along with a 1.8 GHZ quad-core processor. And naturally, if you're an Amazon Prime member, you get access to millions of movies, TV shows, songs, books, magazines, apps, and games.
On the flip side, it doesn't have the finesse of an iPad, running a modified version of Android (Lollipop) that locks you in to the Amazon App Store. Those wanting access to the Google Play Store will have to resort to sideloading it, something that's best left to the tech-savvy.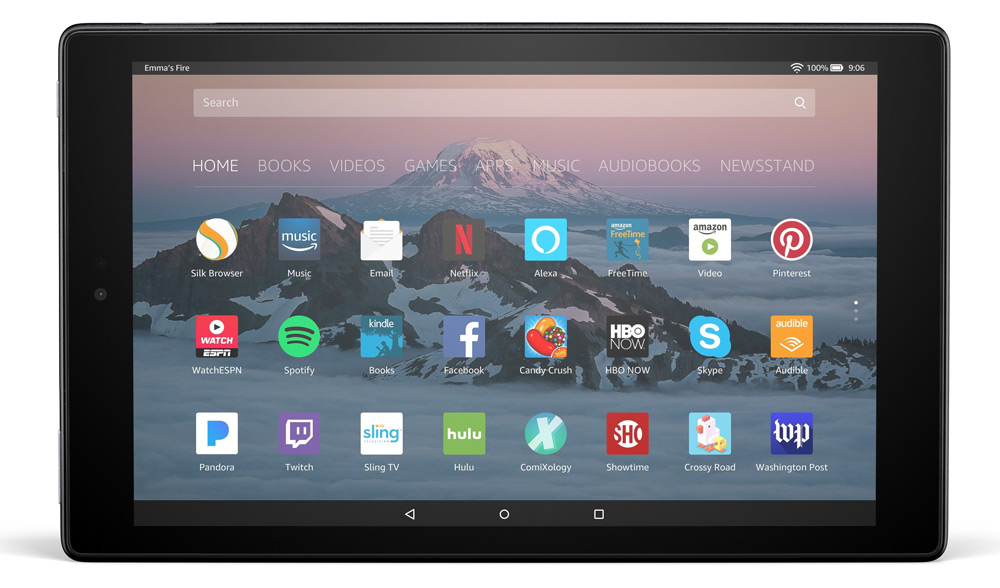 "For less than $150, the all-new Fire HD 10 offers a beautiful 1080p Full HD display, faster performance, more storage, and up to 10 hours of battery life," said Kevin Keith, General Manager, Amazon Devices. "We're also excited to introduce Alexa hands-free for the first time on a Fire tablet. Now, you can ask Alexa to play a video, show you your calendar, dim the lights, and much more–using just your voice."
With my trusty iPad 2 dying a slow death, I'm seriously considering picking up the Amazon Fire HD 10 tablet to replace it. It seems well equipped to handle watching movies, browsing Facebook, surfing the web, and sending out the occasional e-mail. And the Alexa functionality is a nice bonus for those of us without an Amazon Echo or Dot. For $150, the Fire HD 10 seems like a no-brainer!
Amazon is taking pre-orders for the upgraded Fire HD 10 now and expects deliveries to start October 11th.