American Horror Story & Basil Hayden's Living Shadow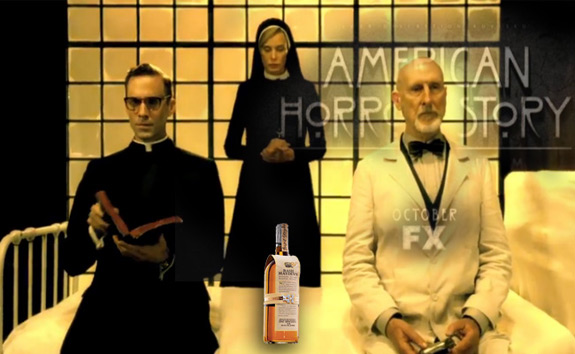 To celebrate tonight's premiere of American Horror Story: The Asylum, top LA mixologist Rob Floyd created Basil Hayden's Living Shadow.
This cocktail combines the tartness of red grapes and lemon juice with spicy Basil Hayden's Bourbon, and in an ode to the show's delightfully disturbing tone, the libation is then topped off with an eerie red wine float! And the spicy finish? It's to die for!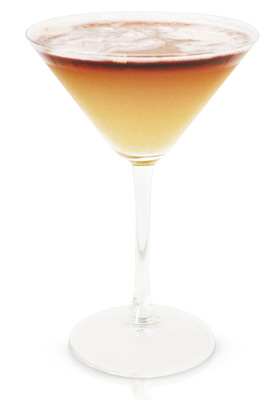 Basil Hayden's Living Shadow
Ingredients:
2 parts Basil Hayden's® Bourbon
3/4 parts Simple Syrup
3/4 parts Lemon Juice
5 Grapes
Red Wine
Preparation:
1. Muddle grapes in a mixing glass.
2. Add remaining ingredients with ice and shake.
3. Strain into a martini glass.
4. Gently pour a few drops of red wine over the back end of a bar spoon while touching the inside rim of the martini glass to create the red wine float.