Olympics Summer Cocktail Recipe
Basil Hayden's has created an Olympics inspired cocktail that mixes the Brit's classic tea with America's favorite spirit, Bourbon.
Basil Hayden's Summer Gold (Created by Daniel Hyatt)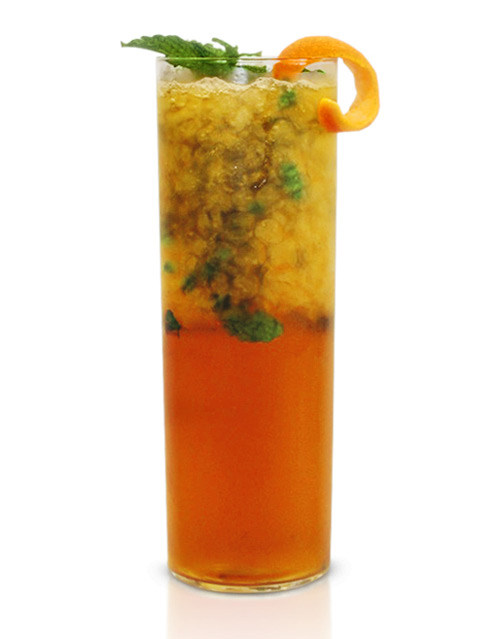 Ingredients:
1 1/2 parts Basil Hayden's Bourbon
1/2 parts Pimm's® No.1
1/2 part Cold Black Tea
1/2 part Simple Syrup
Mint Leaves
Ribbon of Orange Peel
Preparation:
1. In a metal tumbler, muddle mint into the simple syrup until mint becomes aromatic.
2. Add remaining ingredients and ice.
3. Stir together until tumbler gets cold.
4. Top off with more ice and garnish with fresh mint and an orange peel twist.
Cheer on Team USA and enjoy!