The Gotham Chill – A Batman Inspired Cocktail
Looking for a great way to cool off from all the Dark Knight Rises excitement that's heating up the nation? Wild Turkey Bourbon has the perfect answer – The Gotham Chill.
A perfect pre or post-movie drink, the Gotham Chill is sure to reveal what all the buzz is about. (Get it, "buzz" because the drink's got alcohol in it!)
Gotham Chill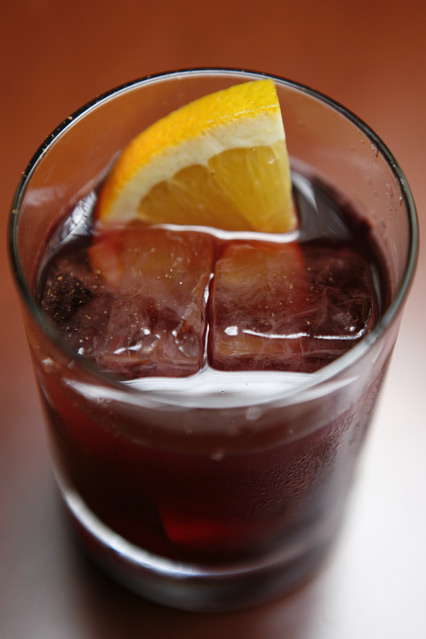 Ingredients:
1 oz Campari®
1 oz Wild Turkey® 101
¾ oz Ruby Port
5 drops of Orange Blossom Water
2 dashes of Orange Bitters
Preparation:
Stir all ingredients, except orange blossom water, in a mixing glass briefly. Add 5 drops orange blossom water over ice in rocks glass. Strain liquid in mixing glass into rocks glass. Garnish with ground cinnamon and an orange half-wheel.
—
Recipe and photo provided by Campari America for consumers of legal drinking age. Please enjoy our brands responsibly and in moderation.