Handmade Bars Made In Less Than 8 Hours!
This weekend, the world's largest BBQ competition took place in Kansas City, Mo. as more than 600 chefs and 100,000+ attendees descended on the American Royal World Series of BBQ.
George Dickel Tennessee Whisky hosted their Raising the Bar competition at the event to celebrate the beauty behind the hand crafted hard work that goes into this mecca of meat.
The rules were simple – six teams of three craftsmen had eight hours to build a badass bar from scratch. They could weld, saw and hammer to their heart's delight, but they couldn't leave the set and at day's end, the bar had to be capable of pouring a shot of George Dickel.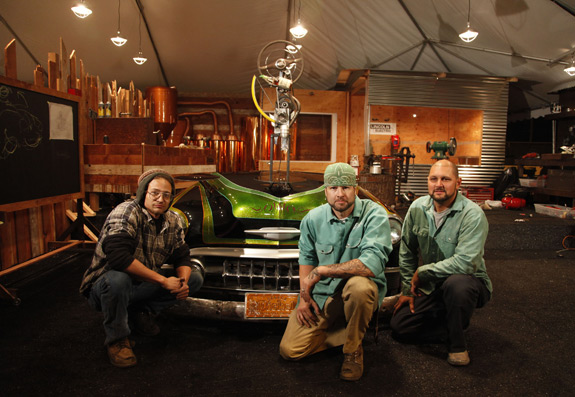 Why it's Awesome (Enough to be the winner!): Team Hotrod transformed a 1953 Chevrolet into a fully functioning bar complete with seats and a license plate that swing out to be stools with the push of a button. Oh, and if you turn the steering well on top, a delicious serving of George Dickel whisky flows down the funnel and into your shot glass!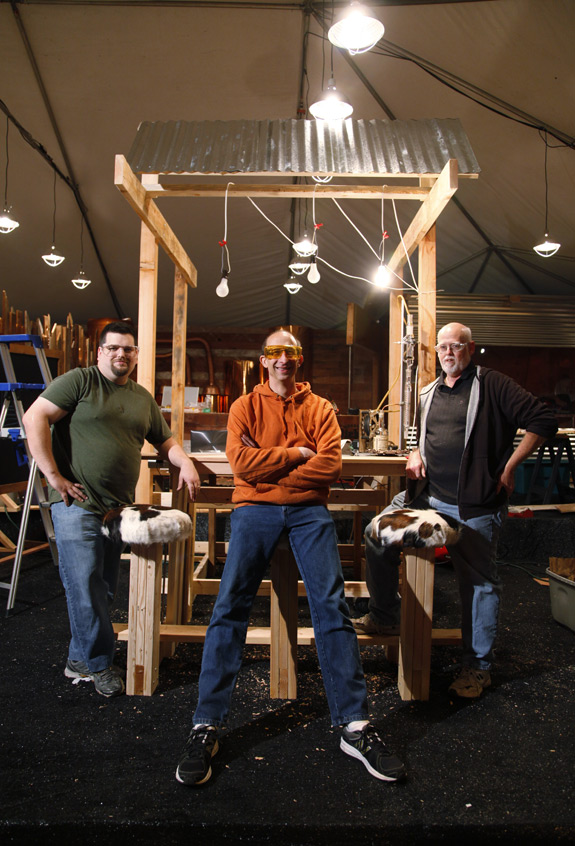 Why it's Awesome: The robotic arm in the right hand side of the photo pours your shot at the push of a button no matter which bar stool you're seated at. This whole technology thing could work out after all.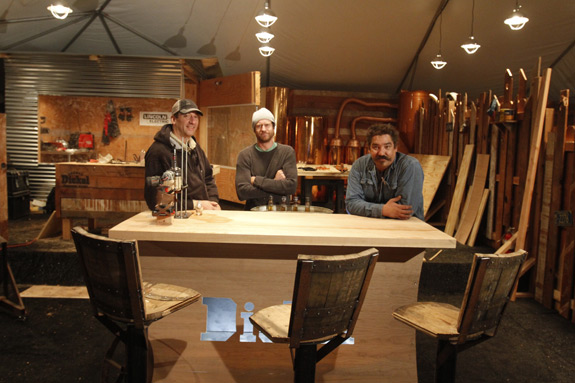 Why it's Awesome: Let's face it. Drinking whisky anywhere is a good thing. But, drinking whisky served by pulling the trigger on an electric screwdriver while seated in stools made from actual George Dickel whisky casks is a VERY good thing.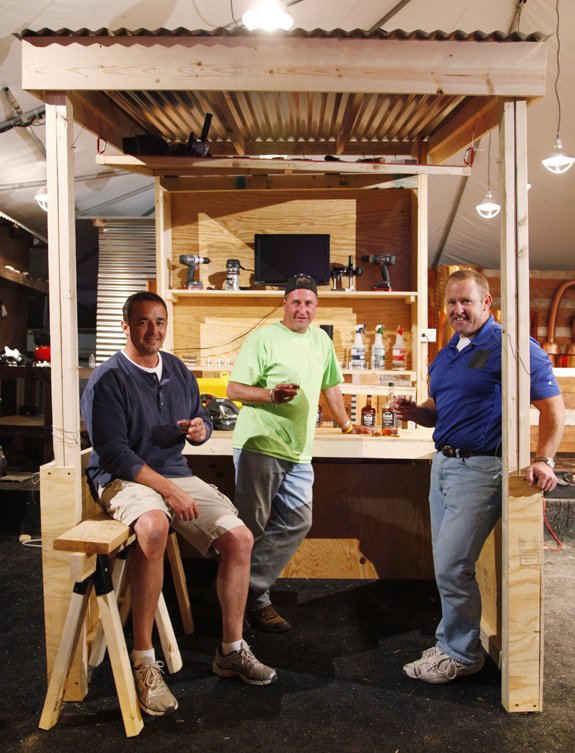 Why it's Awesome: Because nothing tastes better than a stiff drink after a day in the garage. Just remember, put the power tools down before picking the whisky glass up!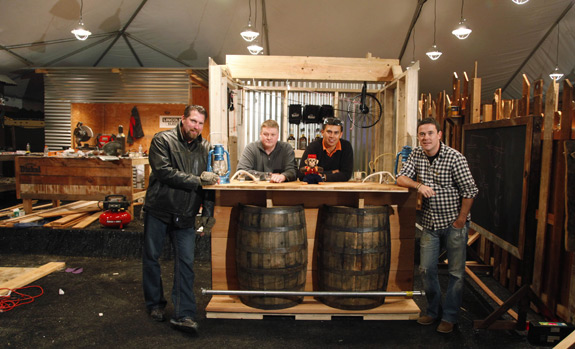 Why it's Awesome: A) Because if you build a bar like this, former Cincinnati reds pitcher Rob Dibble (left) might just show up to party with you! B) You're sitting on a full-fledged whisky barrel C) A suspended pulley triggers a shot of George Dickel. It's like the Wild West.. but better.