Cocktail Recipes For The Holiday Season
It's that time of year again, when people dream of running in from the cold to be met by a roaring fireplace and an après ski cocktail. What would be more soothing to those frost bitten fingers than a perfectly spiced Crown Royal Maple infused cider or George Dickel Toddy?
Here are some drink recipes to help you heat up the winter season and ensure that you host the merriest parties on the block!
Crown Royal Maple Cider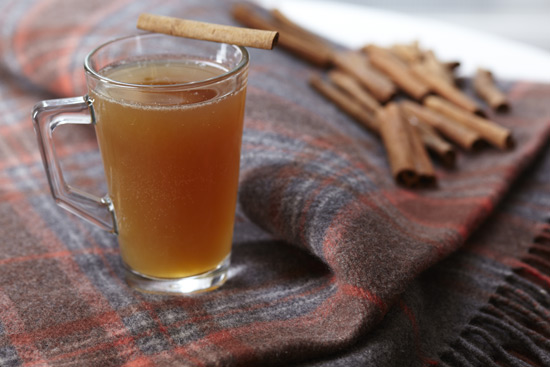 1.5 Ounces of Crown Royal Maple Whisky
2 Ounces of Apple Cider
1 Garnish with a half pat of butter and cinnamon stick.
Dry shake all ingredients and pour into a coffee mug. Top with hot water. Garnish with a pat of butter and cinnamon stick.
Why it's great for the holiday season:
If you're gearing up for the big game at home or hitting the parking lot to tailgate, don't forget to fill a thermos with the hot stuff. Crown Royal Maple cider will heat up the excitement and keep everyone rallying well into the fourth quarter.
Dickel Hot Toddy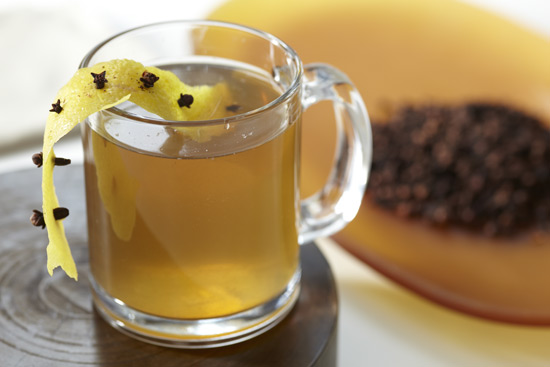 1.5 Ounces of George Dickel Tennessee Whisky No. 8
1 Tablespoon of fine grain sugar
2 Cloves
1 Slice of Lemon
1 Piece of cinnamon stick
Dry shake all ingredients, pour into an Old Fashioned glass or mug. Add 1-2 ounces of boiling water, stir, and garnish with a lemon twist spiked with cloves and a cinnamon stick. Be careful not to burn your mouth, as boiling water tends to be very hot!
Why it's great for the holiday season:
The George Dickel Tennessee whisky combined with the spiced heat of cloves and cinnamon will make for the perfect hot toddy after a long day on the slopes or just battling the cold winter winds.
Bulleit Rye Manhattan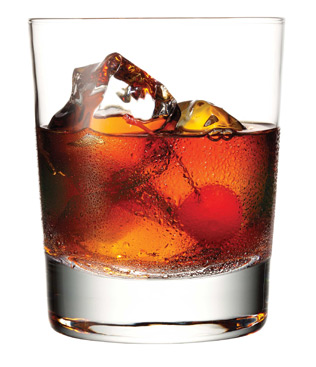 1 Ounce Bulleit Rye
.025 Ounce Sweet Vermouth
3 Dashes Angostura Bitters
Pour ingredients over ice, stir or shake and strain into a martini or rocks glass. Garnish with a luxardo cherry and a lemon peel expressed and discarded.
Why it's great for the holiday season:
Savor the classic cocktail while cavorting with your friends and get into an empire state-of-mind. The Bulleit Rye Manhattan can be served up or on the rocks, depending on if your mood is feeling 'uptown' or 'downtown.'
—
On another note, throwing a party and imbibing awesome cocktails with friends and family is one of life's greatest joys, but shopping for holiday gifts can be anything but.
A great gift idea for that CR fan in your life is to personalize a Crown Royal velvet bag with your own words sewn in our classic gold trim. Throw a bottle in the bag and you have the perfect gift for your boss, in-law or friend that's impossible to shop for. The service only costs $9.99, and it makes gift wrapping a snap!