Incorporating Guinness Into Your Thanksgiving Dinner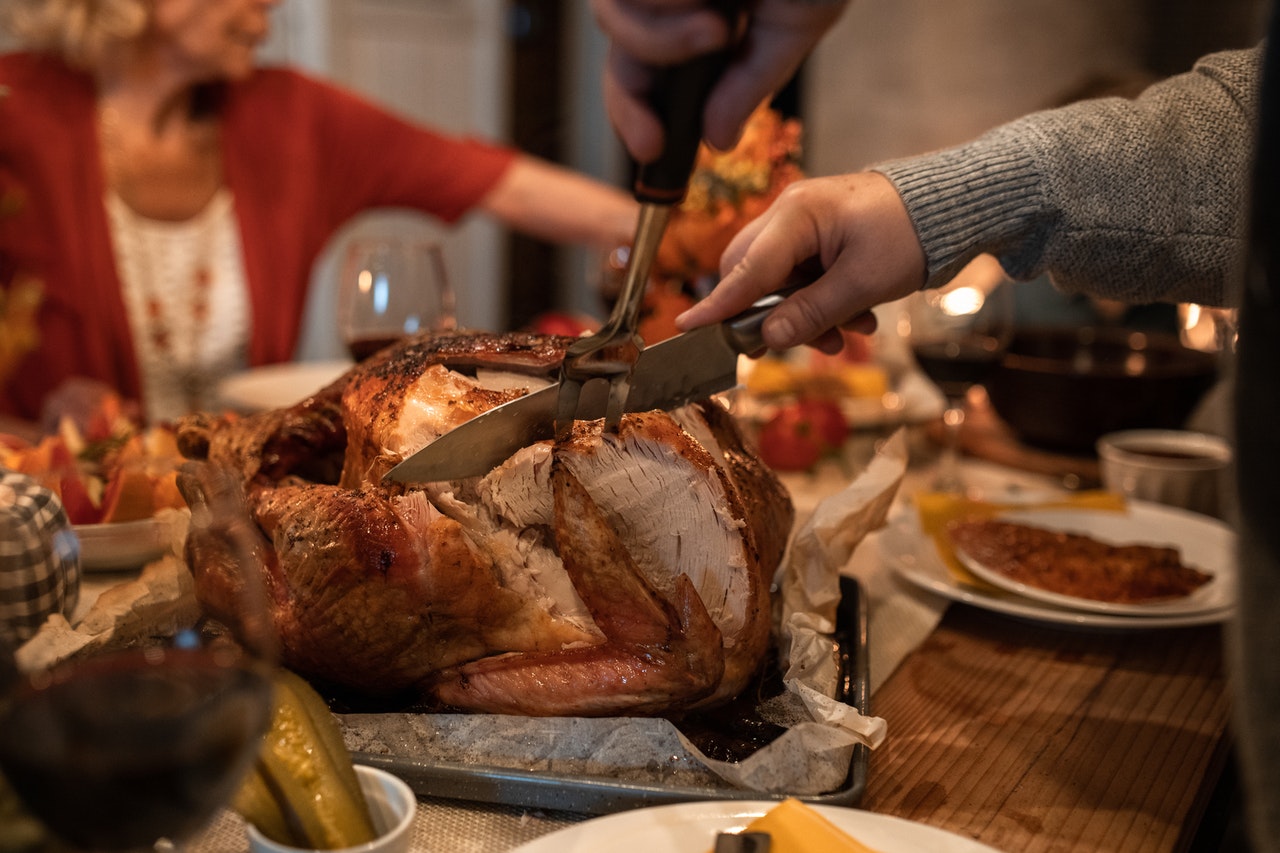 We've been working closely with the Executive Chef of Guinness Storehouse, Justin O'Connor, to create a Thanksgiving recipe for our Guys Gab readers that features Guinness.
The result? Guinness Bread Stuffing!
If you want to whip this up for Thanksgiving, you'll have to get started soon, as the Guinness bread has to be made a day in advance for the breadcrumbs for the stuffing.
Here you go!
For the Stuffing: Guinness Bread Recipe
Ingredients for one loaf:
600g Wholemeal flour
150g Plain Flour
75g Oatmeal
2.5 teaspoons of Bread soda
1 teaspoon of Salt
2.5 Table spoon of brown sugar
40g Butter
480ml Milk
200ml Black treacle
½ Pint Draught Guinness
Method:
Mix butter with all dry ingredients until butter gets the consistency of breadcrumbs, add the milk, black treacle and the Guinness, and mix really well. Bake for 40 – 45 minutes at 170°C.
Roast Turkey & Guinness Bread Stuffing
Ingredients:
5-6 cloves of garlic
Bunch of fresh rosemary
Bunch of fresh thyme
Large half of an onion
Pound of butter
Method:
Inside the cavity of the turkey place 5-6 cloves of garlic, a bunch of fresh rosemary & thyme and a large onion halved. Cook your turkey to the desired time depending on the weight of the bird.
Cook the Guinness bread a day in advance and run the bread through a food processer to make the crumb.
Melt a pound of butter and slowly sweat off 2 small onions finely diced without colouring with some fresh Thyme and parsley.
Add the Guinness bread crumbs to the butter and place in a small roasting tray. When the turkey is cooked add some of the cooking juices to the stuffing, making sure the mix is moist and return to the oven on a low temperature for ½ hour and serve with the Roast Turkey.
Turkey Quantities and Roasting Times:
In general, allow 20-25 minutes per lb plus and extra 20 minutes at 350F, Gas Mark 4.
Good luck, and let us know what you think of the final product!