Guinness Is Raising The Bar For Local Firefighters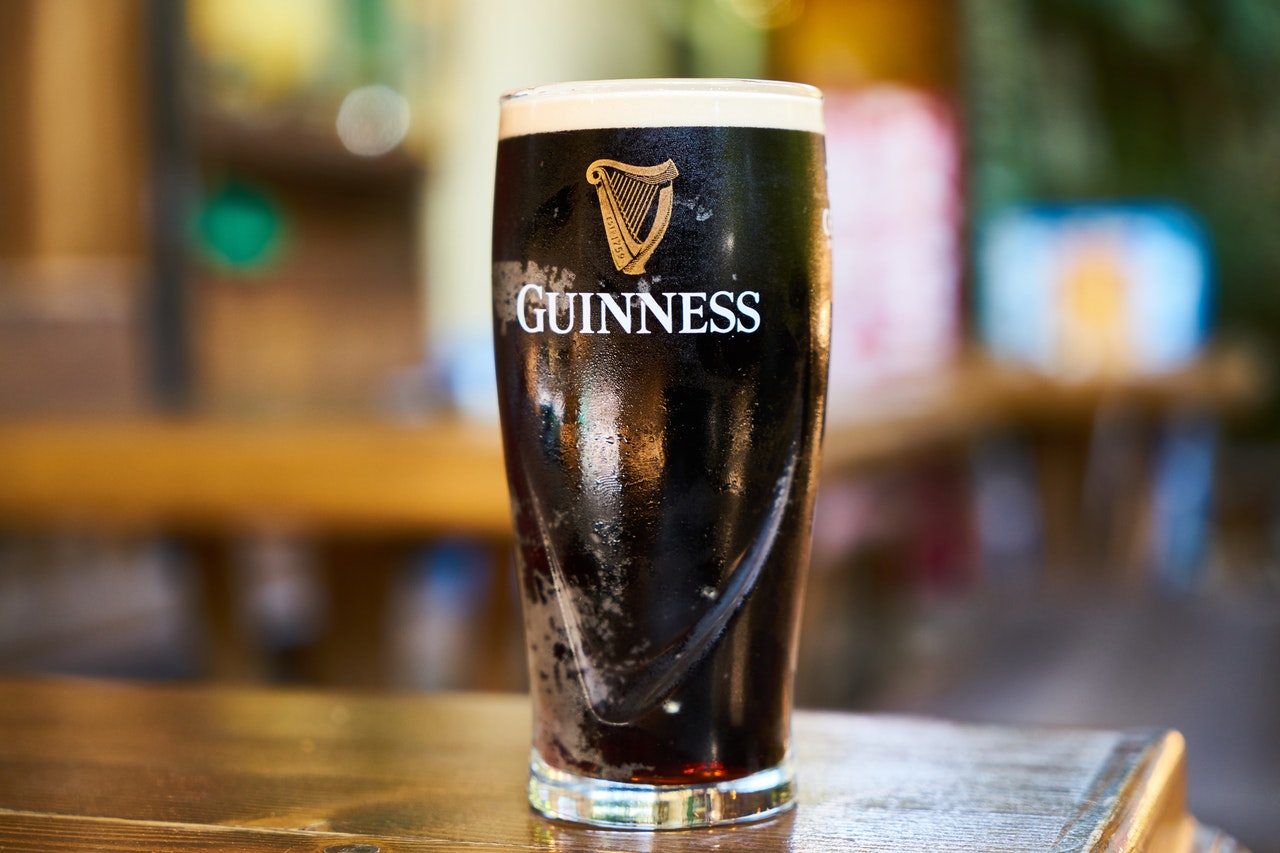 Guinness has been celebrating those individuals who are Made of More and make tremendous sacrifices for their communities. Firefighters exemplify these characteristics through their daily heroic actions, and for the third consecutive year, Guinness is partnering with The Leary Firefighters Foundation (LFF) with hopes to raise $1 million in support of these brave men and women by St. Patrick's Day.
The Guinness St. Patrick's Day initiative is to inspire bolder choices and celebrate those of great character and heroism who want to be and do more – qualities firefighters showcase each and every day. Throughout this year's initiative, Guinness has also been raising a pint responsibly with local community events in honor of those who make great contributions to their communities – such as community leaders, military personnel, EMS workers, and of course, firefighters.
"Last year, we raised more than half a million dollars for The Leary Firefighters Foundation, and we're looking to raise the bar and even more money this year by St. Patrick's Day. We would love to see this year's amount reach $1 million," said Guinness Brand Director Emma Giles. "Firefighters personify the Made of More spirit through their selfless and heroic actions and do so without the expectation of anything in return. These brave men and women carry on the same enduring character that Arthur Guinness instilled in our brand more than 250 years ago, and it should come as no surprise that the Guinness brand remains committed to recognizing and supporting these individuals this St. Patrick's Day season."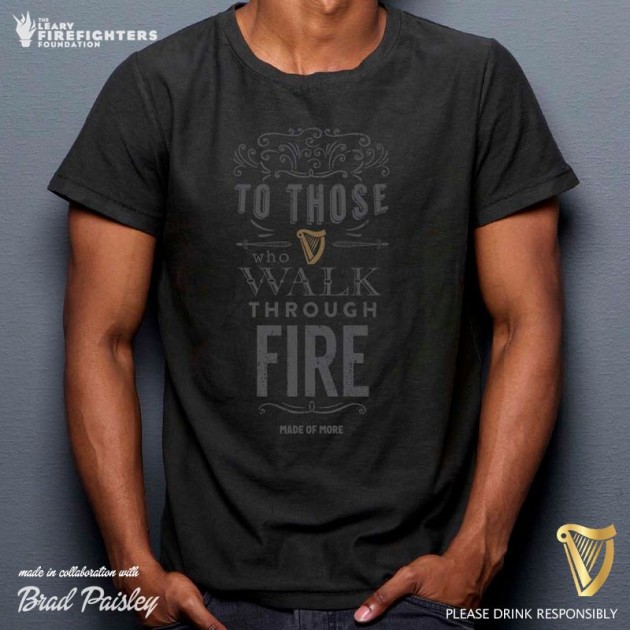 This year, the Guinness brand has released a series of limited-edition, figherfighter-inspired Guinness t-shirts and teamed up with country music superstar Brad Paisley to collaborate on his own unique design. Paisley comes from a family of firefighters, including his father and brother-in-law, who have loyally served their communities.
"My father was a volunteer firefighter and showed me at an early age the sacrifices made every day by firefighters and how important what they do is to their communities," said Paisley, who offered artistic input on one t-shirt's design. "I'm so excited to be a part of the Guinness initiative knowing their work with The LFF has such an impact on the safety, effectiveness and overall lives of firefighters."
From now until St. Patrick's Day, these t-shirts will be available for a $20 donation amount through more than 1,700 in-bar events held across the country and at GuinnessGivesBack.com. All net proceeds raised will go towards The LFF to provide much-needed funding and resources for fire departments nationwide to receive equipment, technology and training necessary for the continued health and well-being of firefighters.
Guinness reminds everyone raising a glass in support of firefighters and all of the men and women who do more for our communities every day, to please do so responsibly.