Snow Leopard Vodka Encourages You To Drink Up For A Good Cause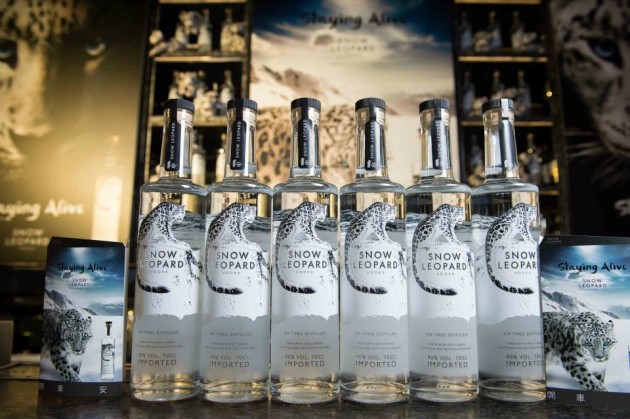 Snow Leopard Vodka is the first luxury vodka of it's kind, made from the distinctive spelt grain (as opposed to many other vodkas which use winter wheat or rye) and distilled six times in small batches using all natural spring water. So why use spelt? The tougher husk helps prevent the absorption of pollutants, and it helps create a robust, more flavorful spirit for a more flavorful cocktail.
But there's something else that makes Snow Leopard stand out from the crowd, and that's their conservation effort. As the name suggests, the brand was born from a vision to save the snow leopards from extinction, as only 5,000 snow leopards are estimated to be remaining in the wild. To that end, 15% of profits are given to snow leopard conservation projects. That's what you call Great Vodka for Good.
Tasting Notes
Nose: Fresh florals and anise
Palate: Rich body of creamy vanilla, nut and peppery spice
Finish: Ultra smooth, long and clean
So if you're planning on drinking some vodka this weekend, make sure you spring for the good stuff, and feel good in knowing that you're doing your part to help the snow leopards. Drinking vodka never felt so good!
Snow Leopard Vodka is available nationwide for a suggested retail price of $34.99 (750 ml) / $44.99 (1L).