George Dickel Wants Our Readers Help In 'Raising The Bar'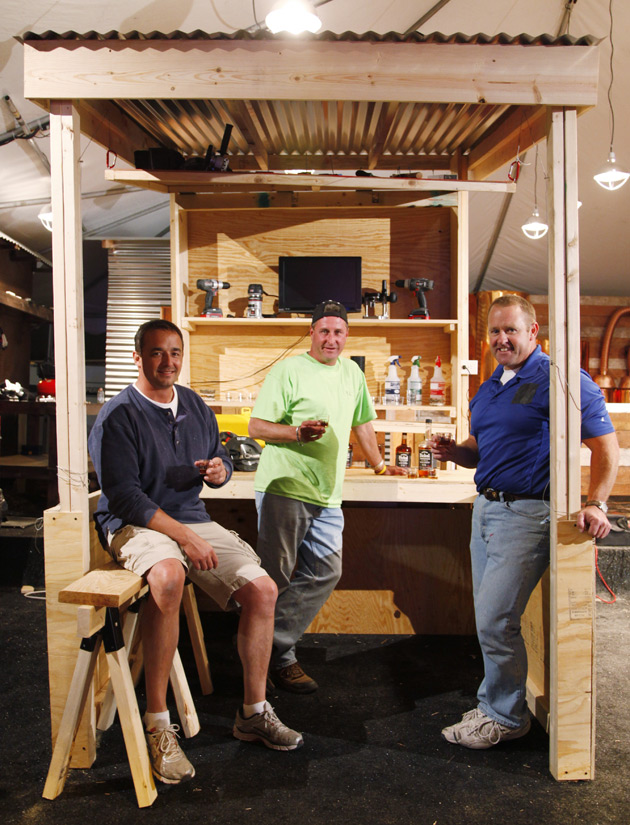 George Dickel Tennessee Whisky has partnered with Thom Beers, the mastermind behind reality TV hits like Deadliest Catch and Storage Wars, to produce Raising the Bar. Raising the Bar was filmed in Kansas City, MO during the 2012 American Royal World Series of BBQ. The series follows six teams of real-life craftsmen as they construct unique bars by hand.
All of George Dickel's whiskies distilled at Cascade Hollow are Handmade the Hard Way by 25 employees who oversee every step of production. This approach is what inspired Raising the Bar, to celebrate the sometimes forgotten art of American Craftsmanship.
Here's where things get cool – George Dickel and Raising the Bar want YOUR ideas. They are asking us to come up with an idea that will make our assigned bar even cooler.. Hand blown rocks glasses, reclining bar stools and whatever else you dream up are all fair game!
The GuysGab.com team will go head-to-head with 11 different teams across the internet. The winning team will receive eight of whatever item they suggested to Raise the Bar!
We were randomly assigned Team Tool Shed, a team of independent contractors who attempt to create a tool shed that transforms into a working bar. However, as the clock ticks down, it becomes clear that the team might be in way over their head. You can watch their epispde below:
How can we make this bar even better? E-mail us your suggestions, or simply leave a comment below with your ideas. You might just win of one of our coolest prizes ever, while making TV history.
You must be at least 21 years of age to participate in this promotion.