PSYCH 100th Episode Prize Pack Giveaway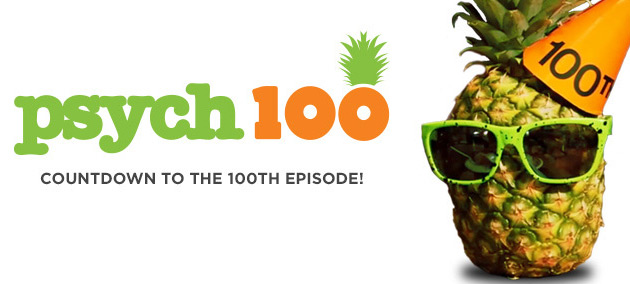 PSYCH fans, it's time to celebrate! The 100th episode of Psych airs this Wednesday March 27th at 10/9c! During the episode, USA Network will be hosting a number of different promotions on their social channels to celebrate this momentous achievement.
The 100th episode will be an homage, in part, to the beloved 1985 film Clue and will give fans the opportunity to determine the show's ending via a live interactive event to mark this landmark 100th episode, 100 Clues.
Fans will be able to cast their votes on psych.usanetwork.com and on Twitter using a custom hashtags for each possible culprit: #PsychButlerDDit, #PsychGroupieDDit, #PsychManagerDDit, #PsychAuthorDDit and #PsychHostDDit.
To get ready for this awesome milestone, USA has put together a killer giveaway for one lucky reader.
The winner will receive a 100th episode prize pack ($120 value), featuring the following items:
Want to be entered to win? Simply e-mail us and put "I'm watching the 100th episode of PSYCH, pick me!" in the body of your e-mail. We'll pick a winner at random on April 2nd.
Good luck!
The prize was provided by USA Network, but USA Network is not a sponsor, administrator, or involved in any other way with this giveaway. Contest open to US residents only.