Queen Of The South Might Just Be The Hit New Show Of The Summer
Over the past few weeks, most of my go-to television shows have ended for the season, leaving me with lots of free time on my hands. So when I saw commercials for Queen of the South, a brand new series on USA Network, I just knew I'd have to check it out.
Queen of the South tells the powerful story of Teresa Mendoza (Alice Braga), a woman who is forced to run and seek refuge in the United States after her drug-dealing boyfriend is unexpectedly murdered in Mexico. In the process, Teresa teams up with an unlikely figure from her past to bring down the leader of the very drug trafficking ring that has her on the run. In the process, she learns the tools of the trade and strategically positions herself to become the leader of the Cartel.
The show is based on the international best seller La Reina Del Sur by Arturo Pérez-Reverte, and stars Alice Braga (I Am Legend) as Teresa, along side an all-star cast.
You can watch the extended trailer for Queen of the South here:

Now normally, I'd wait a little bit before jumping into a new series to see how it does. But I'm a total sucker for narco shows, and the fact that Queen has a strong female lead playing the kingpin (queenpin?) role definitely piqued my interest.
So when USA Network offered me the chance to screen the pilot episode in advance of it's June 23 premiere, I was only too happy to accept. And what's the verdict? Queen of the South is everything I could have hoped for and then some, and it's sure to be the breakout show of the summer!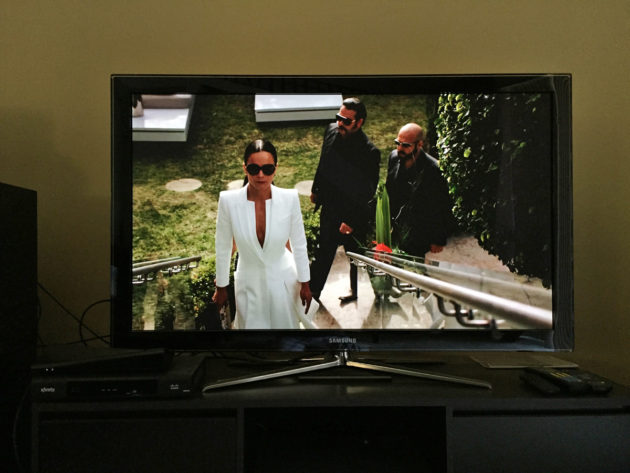 What can I say? Teresa is a total bad-ass, and it's amazing to watch this character that has been dealt a poor hand in life persevere against all odds and rise up to become a drug lord in this male-dominated underworld.
The show is action-packed, suspenseful, and it'll have you on the edge of your seat throughout. I've already set a timer for #QueenOfTheSouth on my DVR so I never miss an episode, and I suggest you do the same.
So if you're looking for a new television show to sink your teeth into this summer, you really need to check out Queen of the South, which premieres Thursday, June 23rd at 10/9C on USA Network.