'Temptation Island' Is Back, And I Forgot How Much I Liked This Show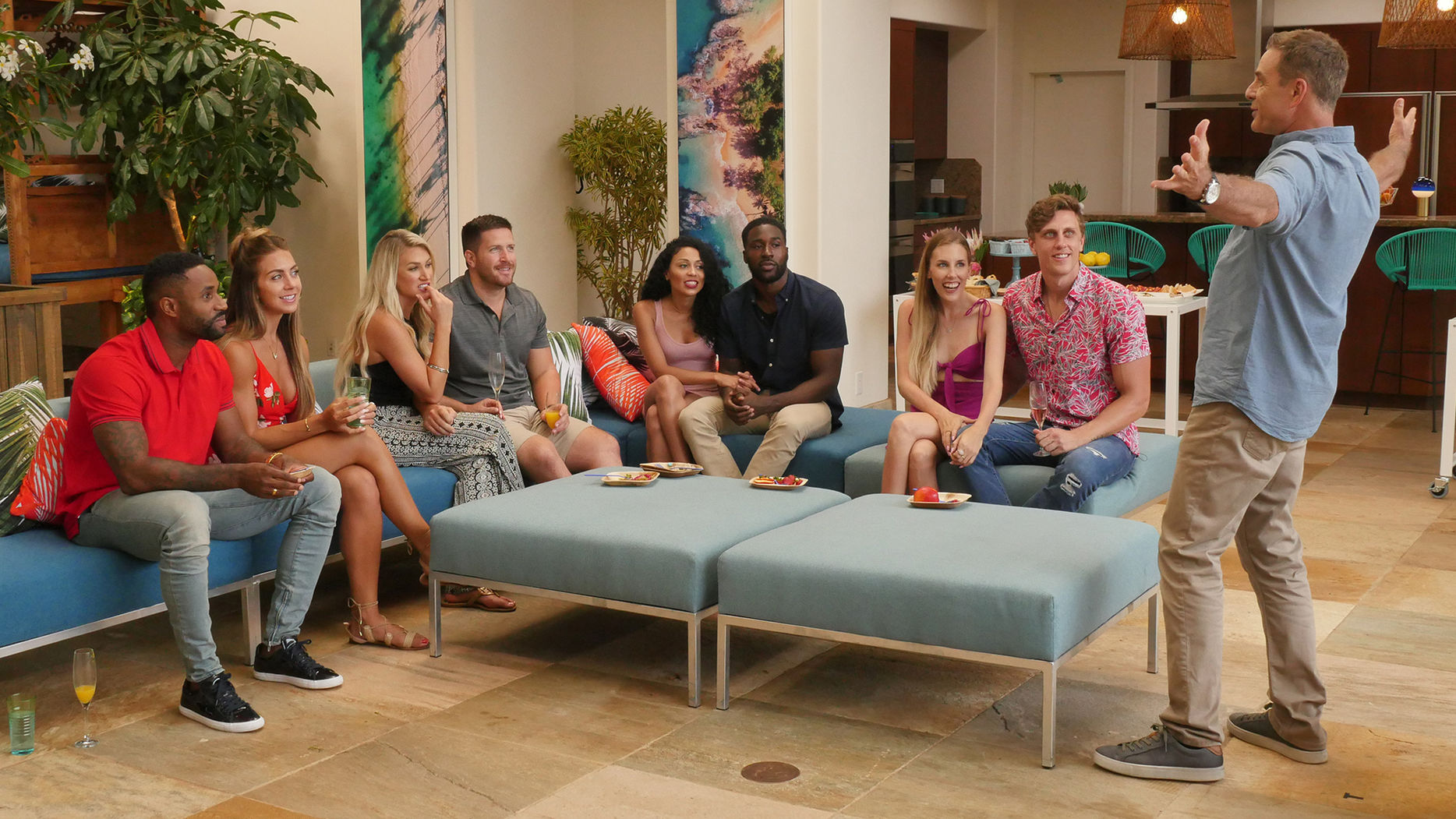 When I heard that Temptation Island was coming back after all these years, I was excited, as this show was one of my guilty pleasures back when it aired on Fox from 2001-2003.
For those of you too young to remember the show, Temptation Island takes four couples who are at a crossroads in their relationships, ship them off to an island paradise in Maui, separate the men from the women, place them each in separate accommodations with a dozen hot and horny singles, and see how many of the relationships make it until the end.
Seriously, what could go wrong? ?
The real drama comes when the group gathers to watch the videos of the day (and night) and they get to see what their significant others have been up to on their dates. That's when the tempers flare, tears flow, and couples re-evaluate whether they want to stay together.
USA Network released the first episode online a week ahead of its debut (Tuesday, January 15 at 10pm), and it was everything we could have hoped for, with a bevy of attractive singles who are more than ready to mingle, and couples fighting from the get-go.
Previews for the rest of the season show plenty of shouting matches, drunken hookups, tearful meltdowns and hot guys and girls behaving badly, everything you could ask for from a trashy reality show. Say what you will, but I love these types of shows!
Amazingly, the show even managed to bring back the original host, Mark L. Walberg, who I'm guessing must not have been too busy. He gives the show an air of familiarity, and we're glad that he was able to find some work.
If you're still on the fence about watching Temptation Island, check out this sneak peek:

Looks like fun, right? Then tune in Tuesdays at 10pm on USA Network. You'll be glad you did!
Photo credit: Mario Perez/USA Network