George Dickel Whisky To Debut New Reality Series On TV This Weekend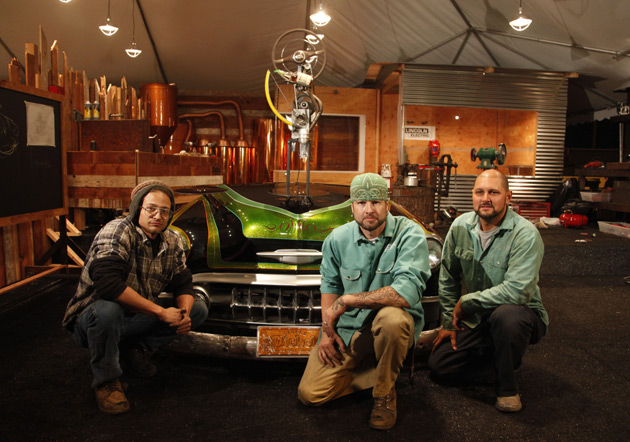 George Dickel is taking on reality TV with a hit series that features whisky and incredible craftsmanship!
As you may know, George Dickel Tennessee Whisky partnered with award-winning producer Thom Beers (Deadliest Catch, Storage Wars and more) to launch a new online reality series in March. Fresh off the successful series run on Hulu, Raising the Bar is set to make its TV broadcast debut by premiering on the Sundance Channel at 11:45pm this Saturday, June 15th and will be showcased throughout the month of June.
Raising the Bar follows six teams of craftsmen as they race against time to hand make unique bars at the 2012 American Royal World Series of BBQ in Kansas City, Mo. Teams were tasked with building a bar that could accurately pour a shot of George Dickel whisky in eight hours or less. The results were incredible bars and intense entertainment.
Below is a list of specific airtime dates and times:
Episode 1 – June 15 – 11:45pm
Episode 2 – June 17 – 4:00pm
Episode 3 – June 19 – 3:15pm
Episode 4 – June 20 – 5:00pm
Episode 5 – June 23 – 1:15pm
Episode 6 – June 29 – 11:45pm
Make sure you set your DVR and catch this new series!