5 Craft Beer Destinations For Your Next Vacation
Without doubt, craft beer is the new wine when it comes to discriminating tastes and discerning palates. But there's a key difference; as true aficionados already know, it's perfectly acceptable to chug craft brews instead of daintily spitting it back into a bucket.
So do you count yourself among the elite ranks of craft beer geekdom? If so, you should make it your mission to visit these 5 awesome beer destinations.
1. Denver, Colorado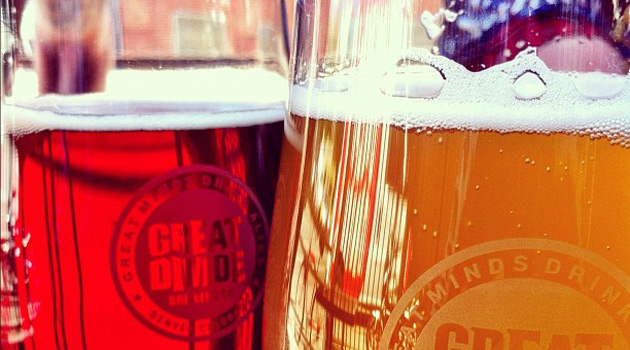 Image via Flickr by mattcrest
In the Denver-Boulder-Fort Collins area, you'll find what is arguably the finest selection of craft breweries in the nation. In fact, craft beer geeks sometimes call this area the "Denver Beer Triangle" and the "Napa Valley of Beer." Some of the top-rated destinations in Denver that you'll want to visit include:
Avery Brewing: Located in Boulder, this brewing company has been operating for 20 years now. Its award-winning dry stout, Bounds Stout, is one of their most popular brews.
Boulder Beer Company: This company claims to be "Colorado's First Microbrewery," which very well could be true, considering it was established in 1979. Its Flashback India-style brown ale and Kinda Blue blueberry wheat ale are particular favorites.
Upslope Brewing Company: This brew company packages its beer in aluminum cans, presumably because it's "good for you, the beer, and the environment." Visit its tap room to sample the company's Craft Ale or Brown Lager, among many others.
Great Divide Brewing Co: Sitting right on Arapahoe Street, Great Divide is possibly Denver's most popular brewery among the locals. Try the Yeti Imperial Stout or the Hibernation Ale for an excellent brew.
The Ale House at Amato's: Sitting in the lower highlands with rooftop patio that has a breathtaking downtown view, the Ale House is a great craft beer destination. One of its more interesting beers is the El Picante Sol, which has overtones of peach salsa and habaneros.
This is by no means an exhaustive list, of course. Denver boasts 15 top-rated breweries, and there are more than 70 award-winning brew pubs and microbreweries in the area.
2. Portland, Oregon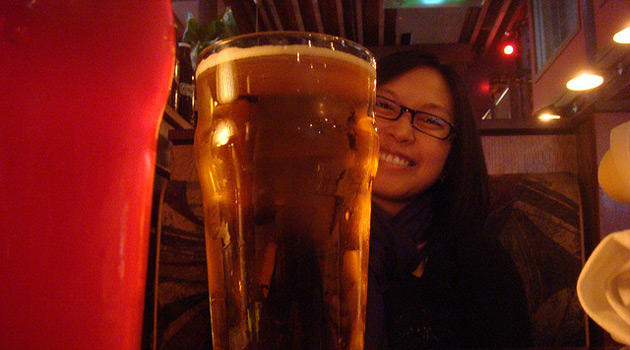 Image via Flickr by Mafue
Another strong contender for the "craft beer capital" title, Portland is one of the best walking cities in the U.S., making it ideal for craft beer travelers. As documented in the book, Hop in the Saddle, the beer culture is closely related to its cycling culture as well. So if you love the combination of biking and brew, here are some of the can't-miss breweries in Portland:
Cascade Brewhouse: This brewhouse is famous for its Northwest-style sour ales, and the company barrel-ages many of its brews.
Upright Brewing: Upright is famous for its French- and Belgian-style, "farmhouse-inspired" beers. Visit this microbrewery's tasting room and try the Oyster Stout or Late Harvest beers.
Hair of the Dog: This brewery and tasting room keeps a seasonal rotation of 8 tasty beers on tap. It also offers a small but tasty menu of food to help soak up the suds.
Deschutes Brewery: This brewery sits right on the Deschutes River, and it's known for adventurous brews like the Black Butte Porter and the Cinder Cone Red.
Breakside Brewing: Sitting on Northeast Deakum Street, Breakside's decor is characterized by an industrial flair. It's known for its Dry Stout and eco-friendly foodstuffs.
These are just a scant offering of the craft brew destinations that Portland features. The nearby city of Bend, Oregon (where Deschutes is located) is also making waves among beer enthusiasts, so you might want to consider making a side-trip there as well.
3. Tampa, Florida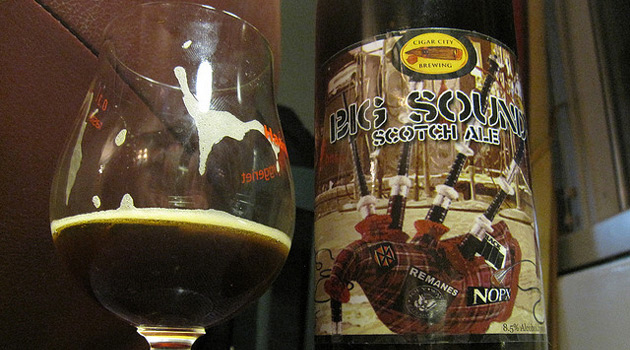 Image via Flickr by Bernt Rostad
Although Tampa may be a relative latecomer to the craft beer industry, the Tampa Bay Area is certainly making up for lost time. In particular, the South Tampa and St. Petersburg areas have led some enthusiasts to refer to the Bay area as "the new hotbed of craft beer."
The nearby beaches won't hurt your reasons for taking a trip here either. But while you're there, you should make it a point to check out these places:
Cigar City Brewing: Over the past few years, Cigar City has increasingly become one Tampa Bay's most popular places for handcrafted brew. Try the Big Sound Scotch Ale, and get a stogie from the humidor if you're partial to cigars.
Tampa Bay Brewing Company: Located right outside historic Ybor City, this family-run brewpub has been featured on the Food Network for its crafted brews and pub-style food.
Barley Mow Brewing Company: The beers here are, of course, brewed on site. And while it doesn't serve food, it's located next to one of the best BBQ joints in the bay.
Peg's Cantina & Brew Pub: Sitting right outside St. Petersburg in Gulfport is this little gem. The outdoor patio has a tropical air, and it gets high marks from Ratebeer.com.
The other major craft beer heavyweights in this area include New World Brewery, Mr. Dunderbak's, Four Green Fields, and Saint Somewhere Brewing Company among others. For extra credit, try to time your visit so you can attend Tampa's annual Beer Week in March.
4. Seattle, Washington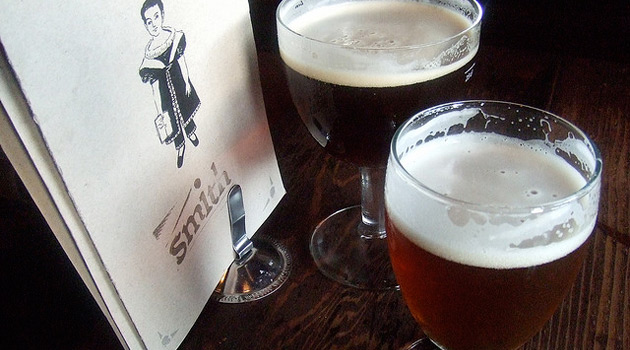 Image via Flickr by bitmask
Not unlike Portland, Seattle is another great walking city full of unusually tasty craft breweries. The city is particularly well known for the 10-day Seattle Beer Week, which kicks off annually in May and features 200+ beer tasting events. While you're there, don't miss these places:
Pike Brewing: This brewery is ideal for local-vores who have a taste for superbly crafted brews. Its "beer museum" and onsite brewery make it a premiere stop for craft beer enthusiasts.
Elysian: Sitting on East Pike Street, this local brewpub has a cool industrial feel. Try the Night Owl Pumpkin Ale or the Avatar Jasmine IPA for some of the best beers in the city.
Emerald City Beer Company: South Seattle's own craft beer company should be a definite stop on any brew tour of the city. Its small-batch beers are highly acclaimed; indulge in Emerald's signature Black Lager or Ivana brews.
Snoqualmie Falls Brewing Company: Not only is Snoqalmie one of the area's top destinations for soaking up some quality craft suds, but it's also well-known for its food. This down-to-earth establishment offers the best of both worlds.
Other excellent beer destinations in this area include Pyramid, Two Beers, Red Hook, Fremont, Maritime Pacific, and Schooner Exact, along with many others. And if you book cheap hotels when you visit, you'll save cash to spend on all those tasty brews.
5. Boston, Massachusetts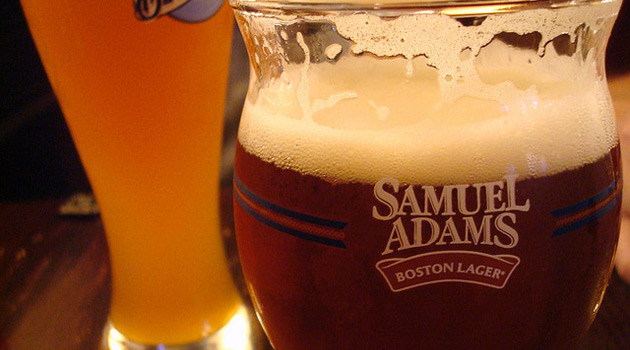 Image via Flickr by Robert Banh
Home of what is perhaps the most popular craft beer, Samuel Adams, Boston also offers an array of fine breweries, brewpubs and micro-breweries. In all likelihood, this city is the mecca of craft beer destinations for New England. If you're looking for proof, you could always check out the Northeastern Beer Map. Or you could just visit these noteworthy places:
Jack's Abbey: This family-owned brewery uses local-grown hops to create some truly memorable brews. Try the British Beer, the Pale Lager and the India Ale for good examples of Jack's craftsmanship.
Clown Shoes: If you're looking for some street cred as a beer geek, the Clown Shoes Brewery probably produces some of the most underrated beer in the entire region. Check out the Hoppy Feet or the Blaecorn Unidragon.
Somerville: Broadway never had a bigger hit than this brew company, at least the street in Boston hasn't. Drink a pint of Attic & Eaves Toasted Brown Ale or the Slumbrew Porter Square Porter if you really want to see what this place is all about.
Pretty Things Beer and Ale Project: Perhaps the most unique of all the brew destinations in this article, Pretty things is a self-styled "gypsy brewery without a proper home." The beer is brewed at the Buzzard Bay Brewery, and its creators say it's an "idea not a brewery." Check out their website, and see what they're all about.
Lord Hobo, Bukowski Tavern, the Haven, Ipswich, Cape Anne, Mystic, and Cambridge Brewing Company are all noteworthy members of Boston's craft beer pantheon, too (as, of course, is Sam Adam's). In fact, it probably wouldn't be erroneous to say the Bean Town could very well be known as the "Beer Town."
So if you're looking to plan a vacation filled with heady brew, these destinations should be at the top of your list. What other craft beer scenes do you think deserve to be mentioned? What breweries, brew-pubs or micro-breweries did we neglect to include?