2017 Audi TT RS Brings The Heat With 400HP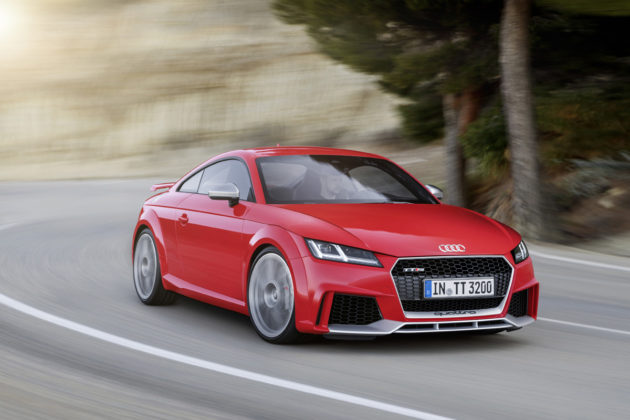 Yesterday, everyone was talking about the Porsche 718 Cayman and how great it was.. That was, until Audi revealed the new TT RS Coupe and Roadster at the Beijing Motor Show.
Normally, I'd dismiss the TT and go on with my day, as it's always been a car with more style than substance. But that's all changed with the 2017 Audi TT RS, which is powered by a new aluminum five-cylinder engine that delivers a beastly 400HP and 354 pound-feet of torque. Channeling power to all four wheels in typical Quattro style, the TT RS rockets from 0-62 miles per hour in just 3.7 seconds (3.9 seconds for the Roaster).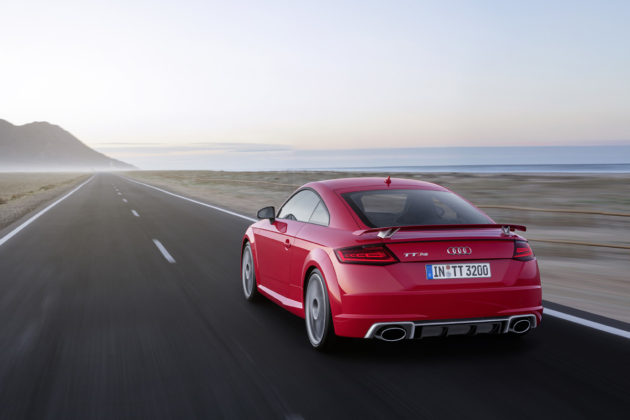 For those keeping score at home, that's a few tenths faster than the Porsche 718 Cayman S (which does it in 4.5 seconds). Sure, some purists might prefer the mid-engine design and the fact that the Porsche is RWD, but if the car can deliver that "sporty driving pleasure" that Audi claims, I might have to go with the TT RS.
Aesthetically, the TT RS looks rather muscular with large air inlets, a Singleframe grille with a newly designed honeycomb grille and Quattro logo, fixed rear wing and two large, oval exhaust tailpipes, not to mention those sweet Matrix OLED lights in the rear.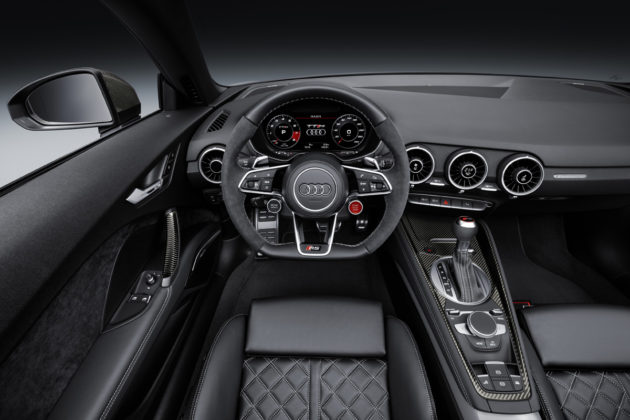 The interior of the TT RS is completely driver focused, with a large 12.3-inch virtual cockpit that displays the speed, RPMs, torque and g-force. And naturally, there's a huge amount of high-end infotainment technology, because this is an Audi after all.
US pricing and availability hasn't been released yet, but it's believed that the TT RS will arrive in showrooms across the US "sometime next year", at a price that's highly competitive with the Porsche 718 Cayman S.
What do you think of the 2017 Audi TT RS?