Introducing The 2017 Porsche 718 Cayman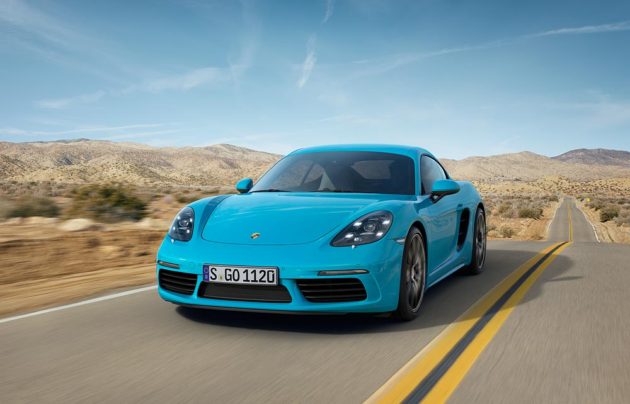 When Porsche unveiled the 718 Boxster back in January, we knew that it was just a matter of time before the Cayman would get the same treatment. And sure enough, today Porsche announced their new 718 Cayman.
The new turbocharged flat-four cylinder engines from the 718 Boxster power the 718 Cayman, making power output identical for both models. The 2.0 liter turbocharged flat-four in the 718 Cayman delivers 300HP and 280 lb-ft of torque, while the 2.5 liter engine in the S model puts out 350HP and 309 lb-ft of torque.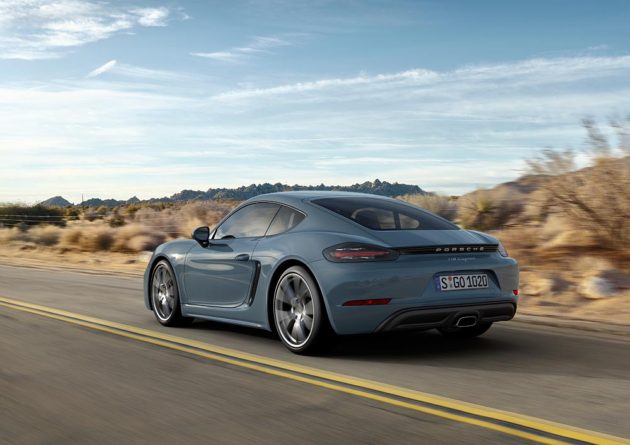 That's a considerable bump in both horsepower and torque (not to mention a much wider torque band), which yield significant gains in acceleration. The 718 Cayman will sprint from zero to 60 in 4.5 seconds on it's way to a top speed of 170 miles an hour, while the 718 Cayman S will do the same in 4.0 seconds on it's way to a top speed of 177 miles per hour.
But it's not just about power. The third generation Cayman has a more striking and athletic appearance. The front fascia has a sharper profile, giving the front of the car a wider, more muscular appearance. Ultra-slim front lights above the air intakes reinforce this impression. Prominent air intakes and Bi-Xenon headlights with integrated LED daytime running lights also characterize the new 718 Cayman.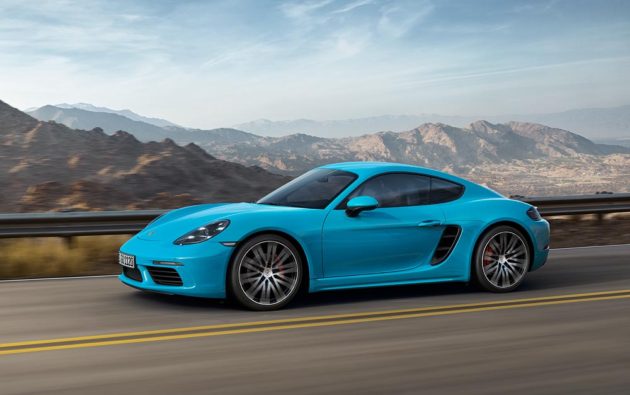 At the rear, the redesigned rear fascia appears wider than before due to the high-gloss black accent strip with integrated Porsche logo. The taillights have been completely redesigned and are distinguished by the three-dimensional look and four-point brake lights that appear to float freely.
The 718 Cayman enjoys new chassis tuning for greater cornering precision and more lateral grip, following in the footsteps of the legendary 718 cars. Firmer springs and sway bars as well as retuned shock absorbers improve lateral grip and tracking stability. The steering rack with a 10% quicker on-center ratio compared to the previous model has been adapted from the 911 Turbo and enhances agility as well as driving pleasure. The rear wheels, which are one-half inch wider, and a new generation of tires increase lateral grip to allow for even better cornering.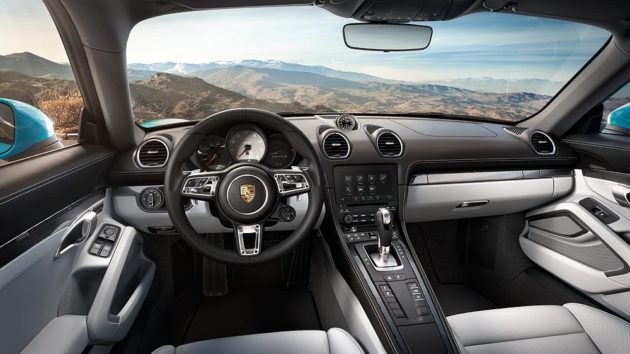 The 718 Cayman will go on sale in the US in late November, with a starting price of $53,900 for the base car and $66,300 for the S model. That's right, for the first time ever, the mid-engine sports coupe is priced below the roadster.
What do you think of the Porsche 718 Cayman?