Ben & Jerry's Is Selling Snackable Packs Of Their Cookie Dough Chunks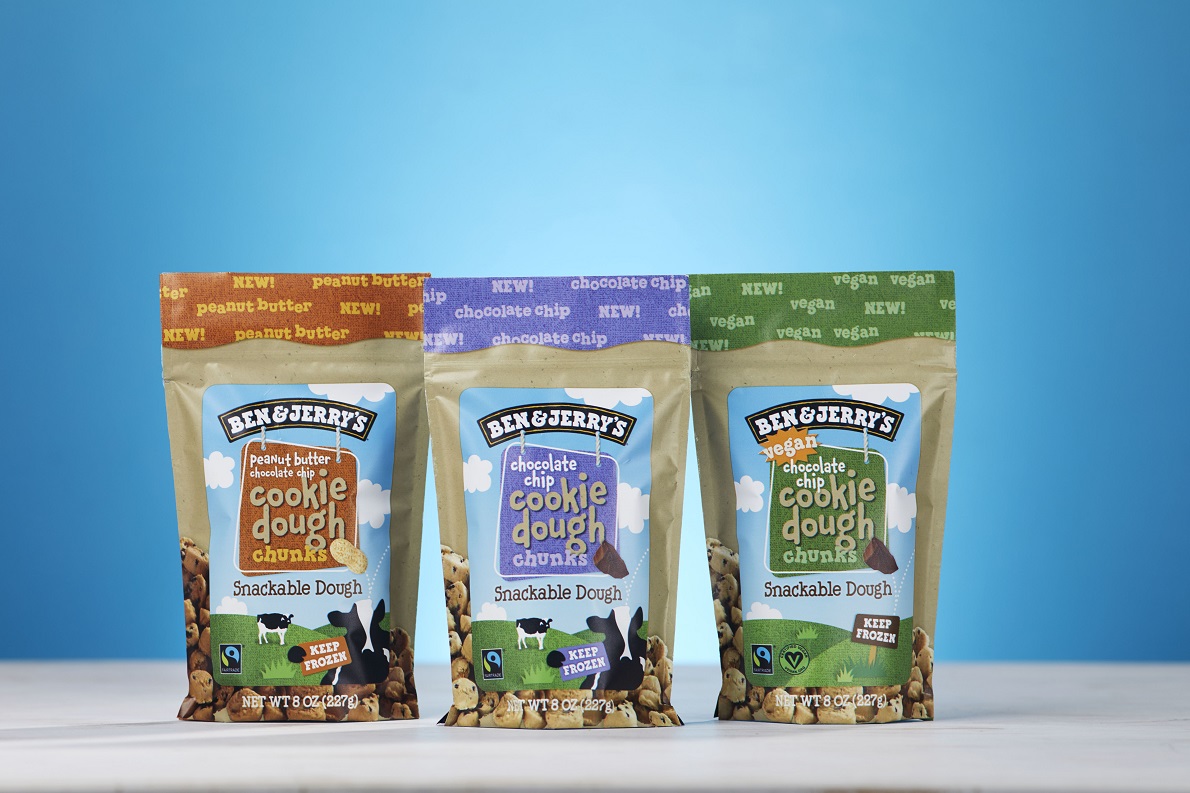 I'm a sucker for cookie dough. When my girlfriend bakes chocolate chip cookies, I always come through the kitchen to "check on things" and sneak a few bites of cookie dough, salmonella be damned. And when it comes to ice cream, I always get a flavor with cookie dough in it.
Over the past few years, we've seen a number of edible cookie dough shops pop up (like DŌ in New York City), and you can even buy it in some grocery stores. If that's not enough, now Ben & Jerry's is getting in the act, with a line of delicious cookie dough chunks!
That's right, the popular Vermont-based ice cream company has just introduced 3 varieties of edible cookie dough bites that are sure to satisfy your cookie dough sweet tooth. Choose from Chocolate Chip Cookie Dough, Peanut Butter Chocolate Chip Cookie Dough, or Vegan Chocolate Chip Cookie Dough Chunks (which are dairy free).
"Fans have been asking for 'just the chunks' for a while now," says Innovation Manager Jody Eley. "During a short market test in Vermont last summer, fans snatched up the dough in record time. Bags flew off the shelves in mere days and stores could not keep the delicious dough bites in stock! Now, Ben & Jerry's is rollin' out the dough to fans across the US."
Fun fact: The idea of putting cookie dough into ice cream originated with Ben & Jerry's back in 1984, and it's the company's #1 favorite flavor around the world.
Ben & Jerry's Cookie Dough Chunks will be available in half-pound bags for $4.99, each with eight servings of the exact same dough found in Ben & Jerry's iconic ice cream flavors. It's safe to eat raw because it contains pasteurized eggs and heat-treated flour.
Sounds pretty great, right? And just like that, there goes my diet.. 🙁