Olive Garden Is Introducing A Massive Foot Long Chicken Parmigiana
Hungry? Well you're in luck, because Olive Garden is introducing super-sized versions of some of their most popular dishes that are sure to satisfy even the most voracious of eaters.
During the chain's "Giant Italian Classics" promotion, which kicks off on April 1st (but isn't an April Fool's joke) diners will be able to enjoy larger-than-life takes on four classic dishes:
Giant Chicken Parmigiana
Giant Meatball with Spaghetti
Giant Four-Cheese Stuffed Shells
Giant Stuffed Shells with Shrimp
Can you say YUM!?
So just how giant are we talking about? The Giant Chicken Parmigiana is 11.5-inch-long and is covered in marinara sauce and melted mozzarella cheese. Instead of spaghetti, it comes with a side of fettuccine alfredo, along with Olive Garden's unlimited breadsticks and soup or salad.
Their Giant Meatball with Spaghetti comes with a 12-ounce meatball (that's 3/4 of a pound!) on a bed of spaghetti, all covered in house-made meat sauce. Last year Olive Garden offered the same giant meatball over manicotti.
For the pasta lovers out there, Olive Garden is offering two types of super-sized stuffed shells. The Giant Four-Cheese Stuffed Shells is a cheesy pasta entrée topped with marinara, Alfredo and toasted breadcrumbs. The Giant Stuffed Shells with Shrimp is also covered in Alfredo sauce and served with seasoned tomatoes. Both come with five shells per order.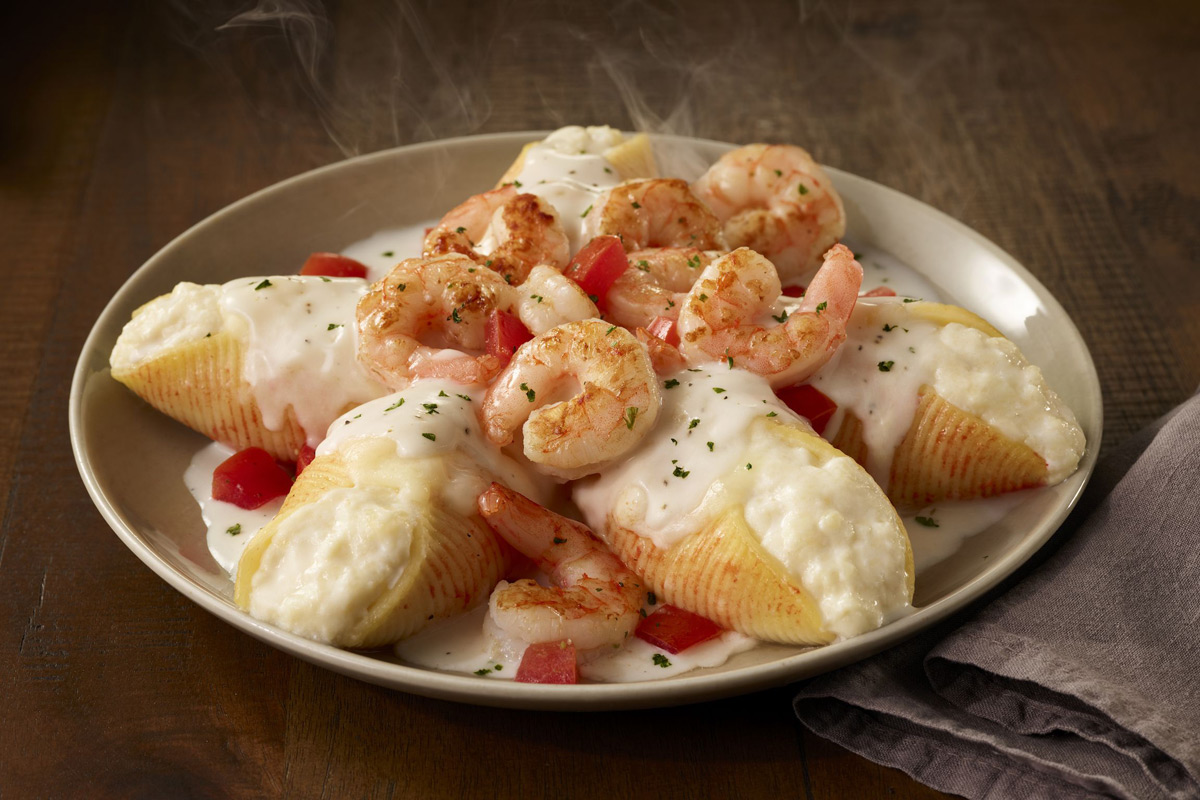 Each of these dishes is available for a limited time only, from April 1st through May 27th, with prices starting at just $12.99. Our advice? Come hungry (maybe don't eat the day beforehand), put on your stretchy pants, and get your grub on.
Who's ready to take on one of Olive Garden's Giant Italian Classics?
Photos courtesy of Olive Garden