BMW-Toyota Sports Car Could Be Based On BMW i8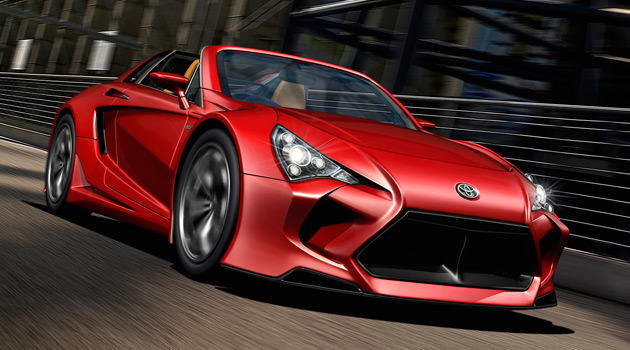 It has been almost two years since we first learned of the agreement between Toyota and BMW to work together to develop a state of the art, hybrid sports car. A new leak has finally revealed a little information to wet our appetites for this project once again.
Overview:
Toyota and BMW Are Working Together on a Secret Project, or Two
A BMW i8 Was Spotted at Toyota
Pricing is Predicted for a Supercar Collaboration
The Exciting Collaboration…
The collaboration between Toyota and BMW could produce one of the most interesting cars to date. When it eventually goes into production, the product will be a super sports car that has the latest technologies and hybrid powertrain, and it's likely going to be based on the BMW i8.
A recent sighting of an i8 at the project's development facility is the main source fueling these rumors. This might come as a disappointment if you were expecting a beefed up FR-S or Subaru BRZ, something a lot of people were hoping for. It's also going to disappoint anyone hoping the project was going to produce something remotely affordable.
This collaboration was even getting people excited about a new Supra successor coming from the deal, but that will likely happen without BMW if it's going to happen at all. Then again, a secondary project between the two makers could also be underway, and that might be a Supra-like car. There have been several rumors of different projects underway between the two makers.
Toyota was the first auto maker to mass produce hybrids when the brought the Prius to the market in 1997, this technology took years of development to make it into V8 territory. Now that Toyota is actually playing catch-up when it comes to hybrid advancement, they definitely have some ground to get back on top in the hybrid segment. This is a major reason the pair of auto makers has teamed up to develop new collaborative models.
A New Supercar
Supercar makers are becoming more aware of environment damaging CO2 emissions and are working towards an electric powertrain to remedy the issue. Cars like the LaFerrari are already incorporating a hybrid motor into the powertrain for a huge power output and reduced emissions.
Because of Toyota's experience with the LFA, the makers brings a high level of carbon-fiber chassis expertise to the table — on the other hand, BMW brings its knowledge of mass producing carbon-fiber reinforced plastic production to the team.
The price tag might also mimic Toyota's LFA experience, likely venturing into the mid to upper $300,000s. For the supercar class, that's actually "affordable", with many models starting out in the high $800,000s instead.
What it will be called is anyone's guess, and the branding is still totally unknown. Will it be one car with joint name? Could there be two models sold under the different brand names as the same car?