BMW Unveils All-New 2014 BMW 3 Series Gran Turismo
When I first heard about the all-new BMW 3 Series Gran Turismo, I was a little perplexed. What would the GT offer over the 3 Series Sport Wagon? Turns out, quite a bit! Up until now, if you wanted a BMW 3 Series but needed more cargo space, your only option was the Sports wagon. And while that car offers a lot of utility […]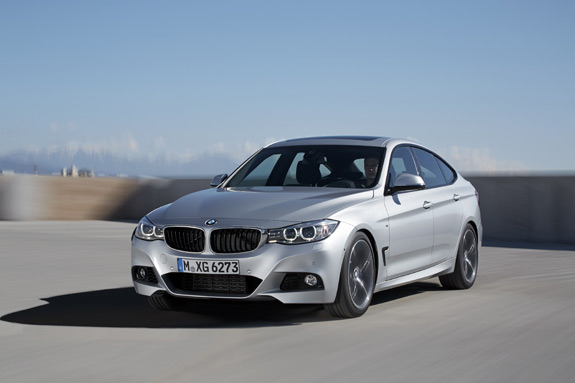 When I first heard about the all-new BMW 3 Series Gran Turismo, I was a little perplexed. What would the GT offer over the 3 Series Sport Wagon? Turns out, quite a bit!
Up until now, if you wanted a BMW 3 Series but needed more cargo space, your only option was the Sports wagon. And while that car offers a lot of utility, it's still a station wagon.
So BMW decided to give the 3 Series the Gran Turismo treatment, much like it did with the 5 Series GT. Buyers will enjoy luxury seating for 4, and generous and flexible luggage capacity.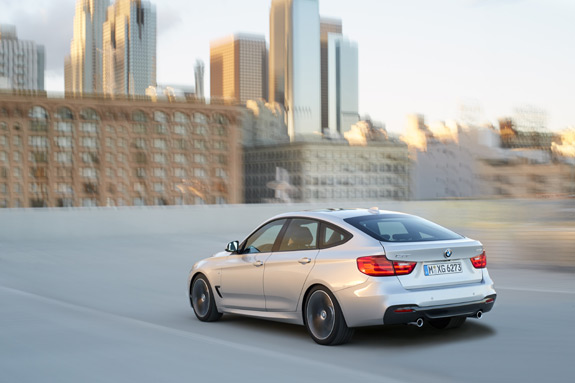 Typical BMW proportions, four doors with frameless windows, coupe-like profile, sloping roofline and large tailgate define the distinctive exterior character of the BMW 3 Series GT. An active rear spoiler adds to the aesthetic appeal and reduces lift at highway speeds. The new BMW 3 Series GT is 7.9 inches longer than the 3 Series Sports wagon, offers a 4.3 inch longer wheelbase and stands 3.2 inches taller. The clever use of proportions, surfaces and lines ensures that the 3 Series Gran Turismo is immediately recognizable as a BMW 3 Series.
The new BMW 3 Series Gran Turismo will arrive in the US, as both a 328i and a 335i, in the summer of 2013 as a 2014 model, with pricing TBD.
Photo/Video Credit: BMW