Book Review: 'Inferno' By Dan Brown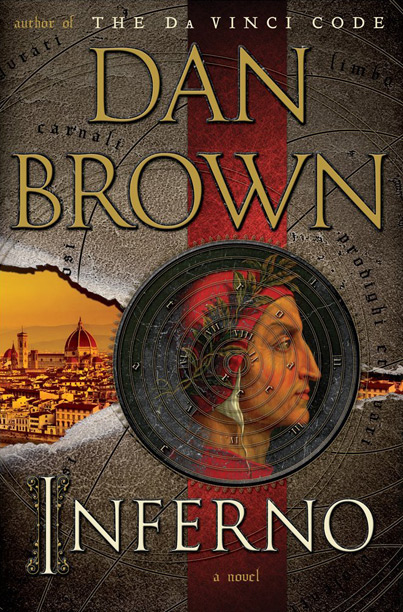 Dan Brown set the literary world on fire with the release of his 2003 best-selling novel, The Da Vinci Code. His books are fairly formulaic, featuring the recurring themes of cryptography, keys, symbols, codes, and conspiracy theories. Still, his books are riveting thrillers that have captivated hundreds of millions of people around the world, myself included.
I've read all of his books (including his lesser known works Deception Point and Digital Fortress), so I was really looking forward to reading his latest book Inferno, which I did on a long plane ride last week.
Unlike previous Robert Langdon stories, this one has a rather confusing start. The reason being, Langdon is suffering from amnesia, waking up in a hospital bed in Florence with no recollection of the past 36 hours. We don't know how he got there, who is after him, or what's the deal is with the macabre object doctors found in his belongings. As usual, Langdon will have to decipher a series of riddles to uncover the whole story, and this one will really throw you for a loop!
Most Dan Brown books grab my interest from the get-go, but Inferno was a little harder to get into. But once you get past the slow start, you're rewarded with your typical Dan Brown thriller, this one focused on Dante Alighieri's dark epic poem The Inferno.
With the change of scenery (Italy), new subject matter (The Inferno), and a new threat to the world (one that we're actually facing), Inferno is a really interesting read that's sure to have people talking.
I'm giving Inferno a 4 out of 5, and I highly recommend picking it up!