Bunny Hop Your Way To See's Candies For All Your Last-Minute Easter Sweets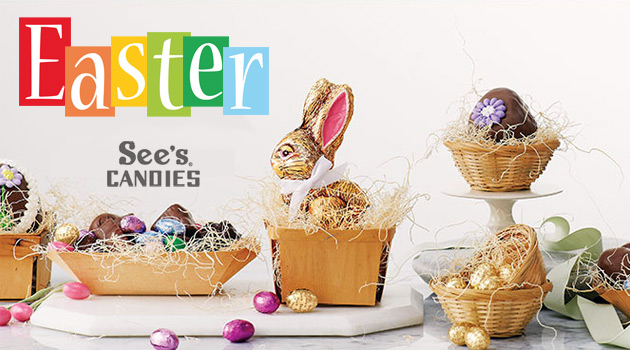 Easter is only a week away, so you'd better bunny hop your way to a See's store or sees.com for all of your last-minute sweets! See's Candies has been making candy for nearly 100 years, and I've been a fan of their sweet treats for over 30 years now. In fact, some of my best pounds came from eating it. 🙂
See's has a wide variety of Easter treats to choose from, with options to satisfy everyone on your list. But if you want my suggestion, get the Deluxe Easter Basket, which features over 3 pounds of sweets! This basket has it all, including assorted chocolates in a seasonal wrap, a chocolate butter egg with walnuts, a bag of jelly beans, a peanut butter egg, a box of marshmallow eggs, a bag of milk chocolate eggs, and of course, a milk chocolate bunny.
As you can see, that's exactly what we decided to go with: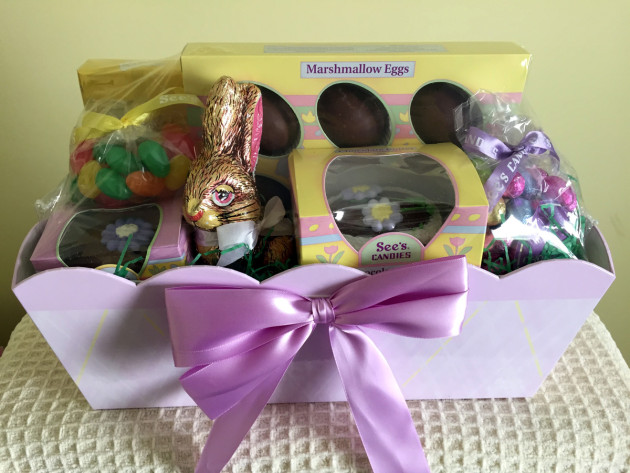 The plan was to wait until Easter to break into the basket, but eventually we caved in and tore into it.. And a few days later, we had pretty much demolished the entire thing. Needless to say, everything was delicious!
See's Candies has 200+ chocolate shops across the country, and you can use this store locator to find the one closest to you. If you don't have one nearby, they can also ship their sweet treats directly to you. In fact, they're running a promotion through April 1st where if you pay standard shipping, they'll upgrade your order to 2-day shipping free of charge. This way, you don't have to worry if your order will arrive in time for Easter.
So what are you waiting for? Place your order today, and make this Easter the sweetest one yet!