There's A Summer Camp For Grown-Ups, And It's Just As Awesome As It Sounds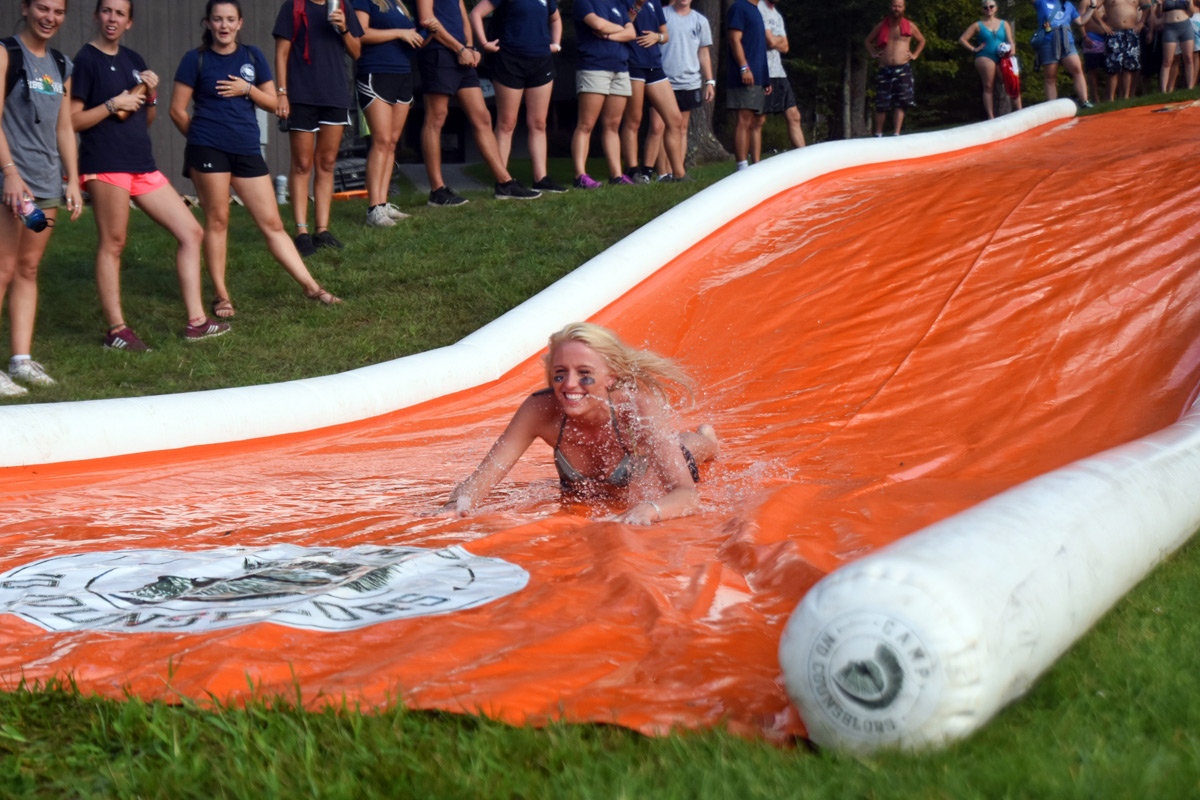 Ready for the experience of a lifetime? Then you've got to check out Camp No Counselors, an all-inclusive, sleepaway camp for grown-ups that combines your favorite aspects of childhood fun along with all the perks and freedom of being an adult.
We first heard about Camp No Counselors on ABC's Shark Tank a few years ago, and while the Sharks didn't give founder Adam Tichauer a deal, I thought the concept sounded pretty cool. So when I was given the opportunity to attend Camp No Counselors over Labor Day Weekend in Northeast Pennsylvania, I was pretty excited to "Play like a kid, party like a grown-up!"
Since I was about to relive my childhood at adult summer camp, it seemed only fitting to make the drive up there in something reminiscent of my youth.. The folks at GM hooked me up with a 2018 Chevrolet Camaro SS Hot Wheels Edition, with a "look-at-me" Orange Crush paint job, a ton of Hot Wheels badging, and a powerful 455-horsepower V-8 under the striped hood. Needless to say, the car got lots of attention on my 400-mile roundtrip drive, with more than a few Mustangs and Challengers wanting to race. You can read more about the Camaro here.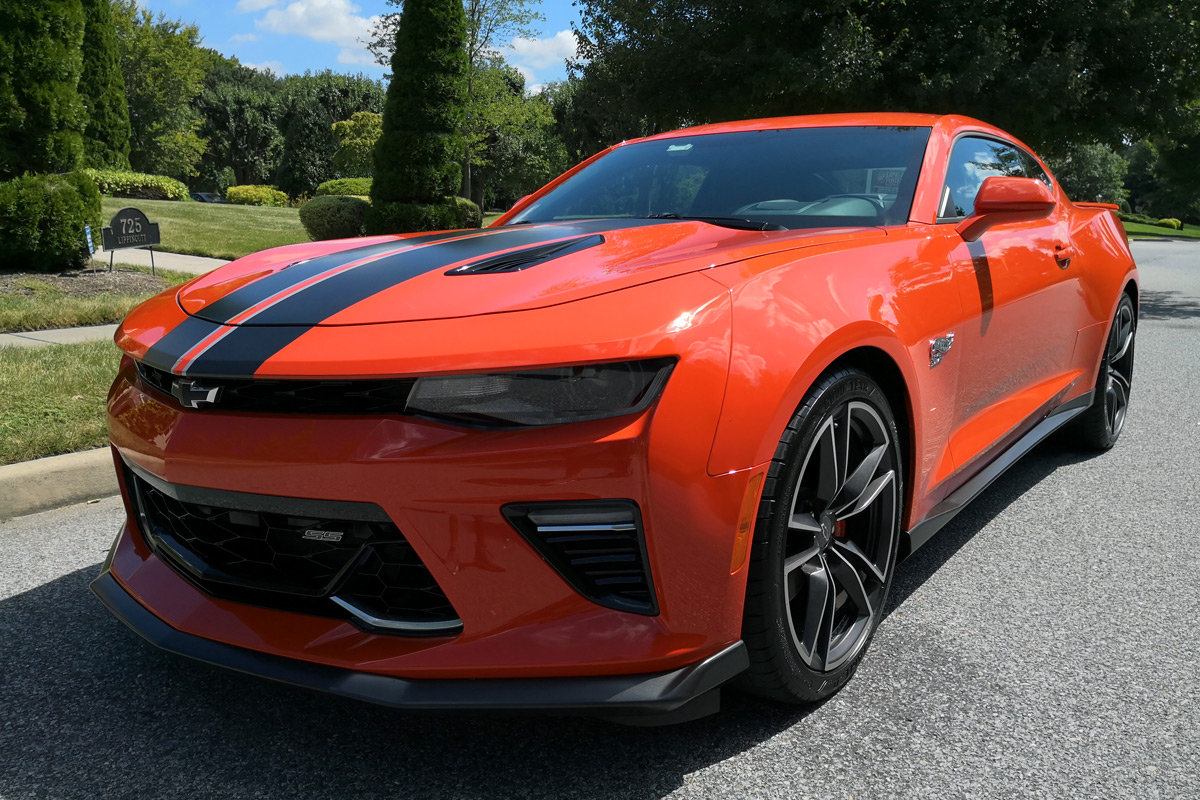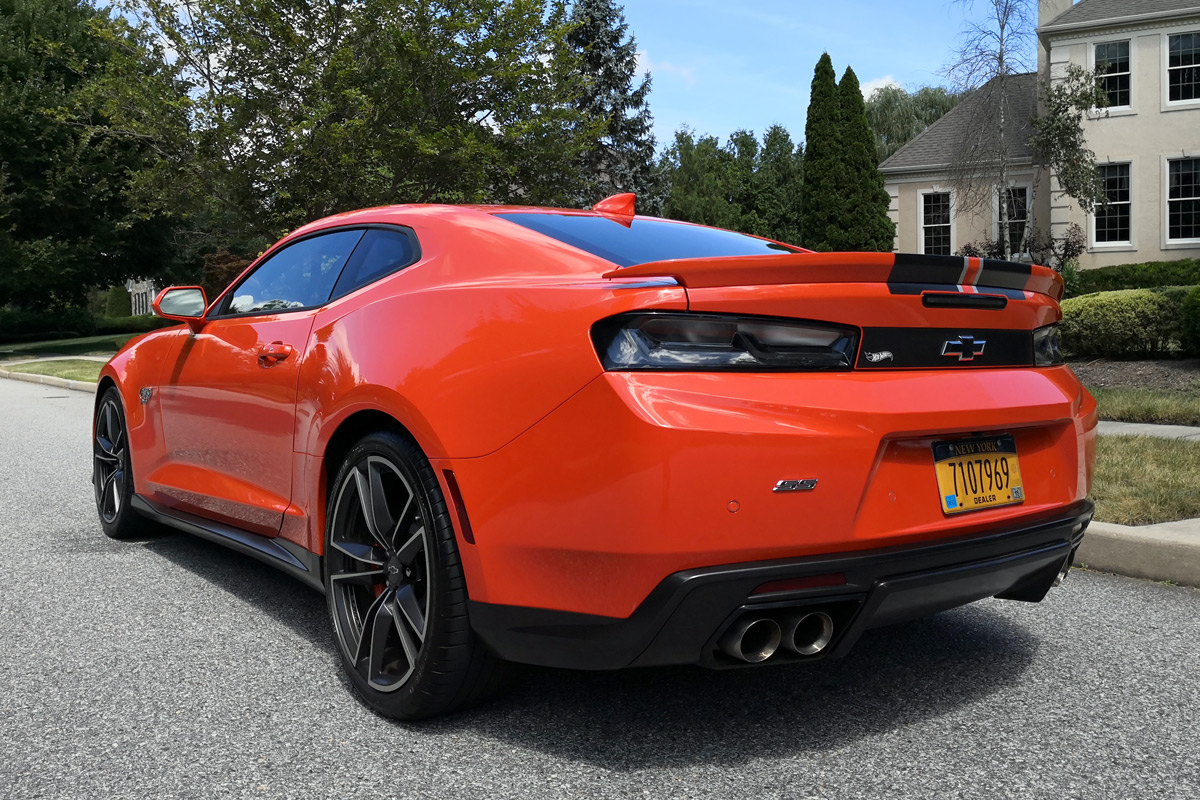 Pulling into the campgrounds late Friday night, I wasn't sure what I had gotten myself into, as the place had this Friday the 13th vibe, with the fog and rain adding to the creepiness of it all. Here I was in the middle of nowhere, surrounded by trees, with no cell service for miles. I was half waiting for Jason to jump out of the shadows, as this place looked more than a little like Camp Crystal Lake (even more so during the day). This was going to be… interesting.
After checking in, I made my way to my cabin (Amherst), and it was quite surprising. Typically when I'm traveling, I'm staying at 5-star resorts with 1000-thread count sheets and a mint on my pillow. The accommodations at Camp No Counselors are quite the opposite, with campers sleeping in rustic cabins, with creaky bunk beds with twin mattresses. Each cabin sleeps 12-20 campers, and unlike in kids summer camp, the bunks here are co-ed.
Many of the campers had arrived before me, so I claimed an empty bed, threw on some sheets (since I didn't feel like dealing with this in the middle of the night), and headed down to the campfire where everyone else was hanging out at. This was a little unnerving at first, as I did not know anyone here, whereas most of the people here came with friends, and many of them had been to CNC before. But everyone was super friendly, and I made fast friends.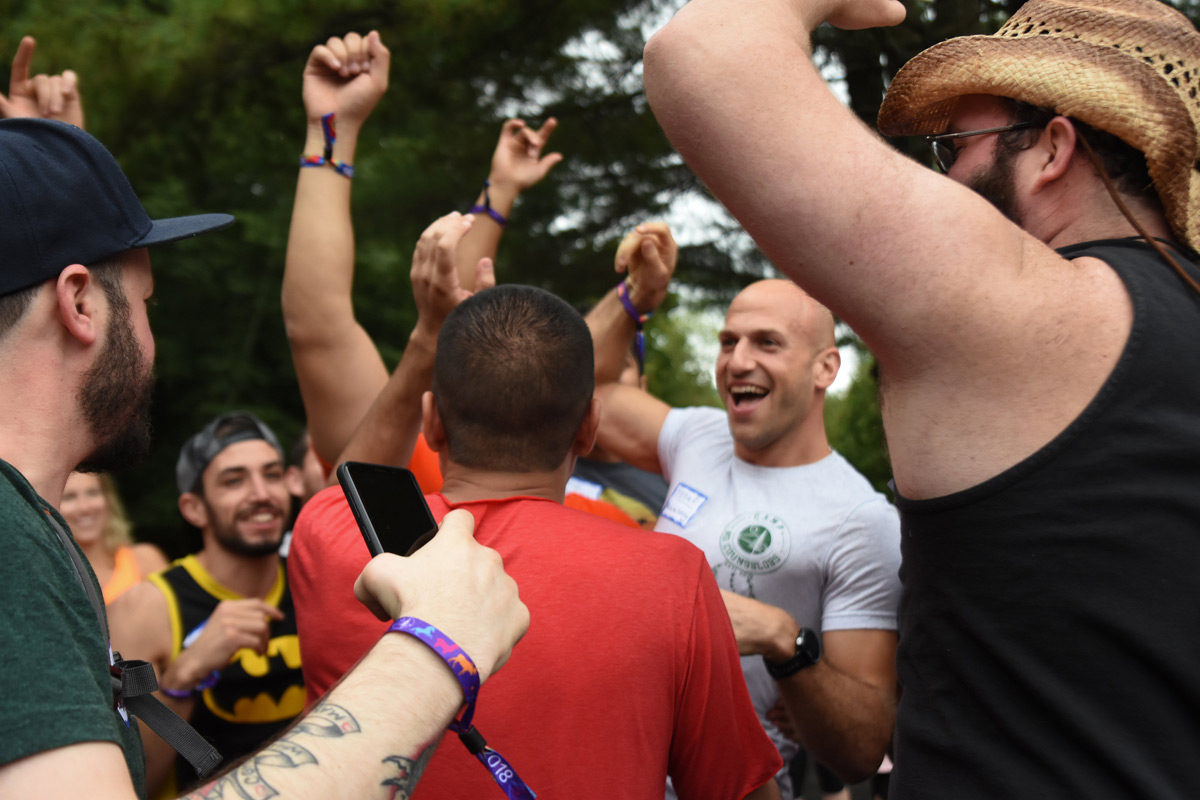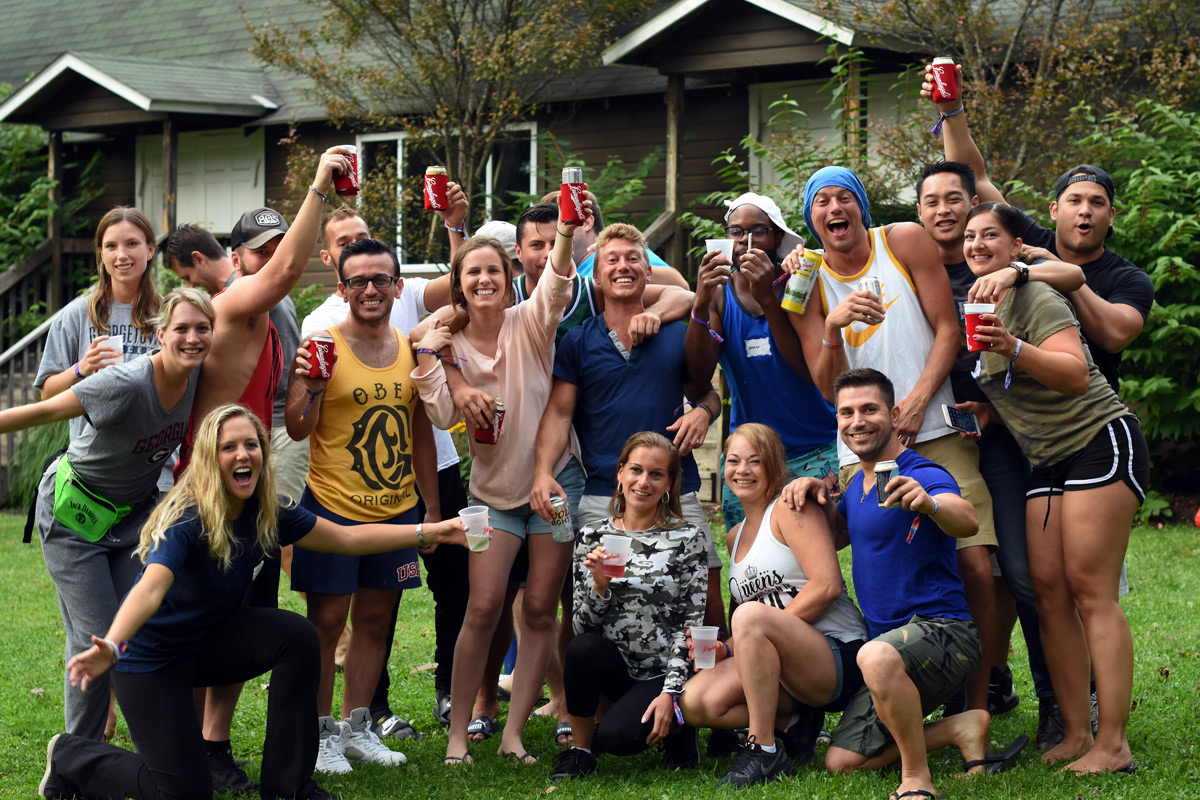 While many of the people partied till the sun came up, I decided to turn in closer to midnight, as the next 48 hours were going to be a whirlwind, and I didn't want to miss one single minute of it. As one of the Non Counselors said, "Camp is a marathon, not a sprint." But some people didn't heed this advice and spent much of Saturday passed out in their bunks.
On Saturday morning, I woke up bright and early and headed to the communal dining hall for breakfast. The food is pretty much what you'd expect to find at camp. For breakfast (cold at 8AM, hot at 9AM), you could choose from eggs, waffles, bacon, French toast, bagels, cereals, coffee, and of course a few mimosas and Bloody Mary's to start the day off right.
Afterwards, we were given the chance to sign up for as many (or as few) activities as we like. I started the day off with a game of kickball, followed by some beach volleyball. I honestly can't remember the last time I played either of these games, and it was really a ton of fun! Some of the more hung-over campers opted for less physical activities, like doing arts and crafts, or simply hanging out at the beach. Regardless, there's something for everyone here.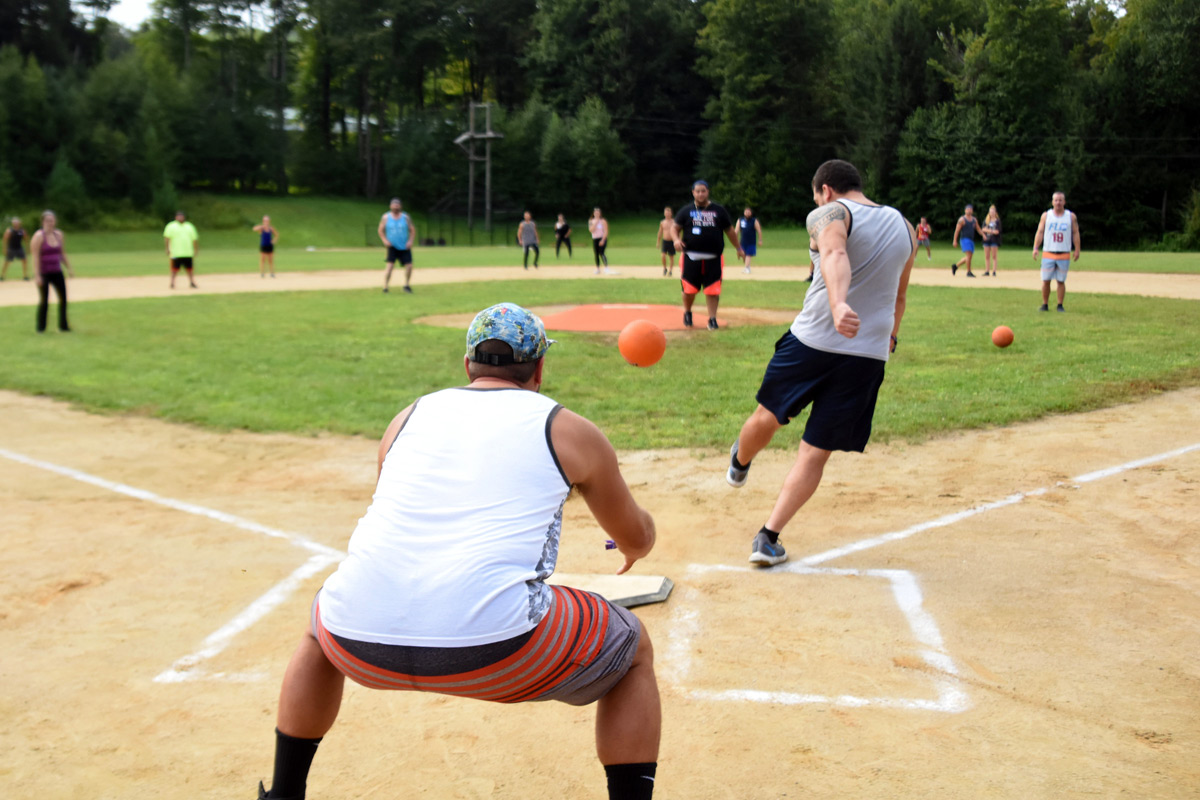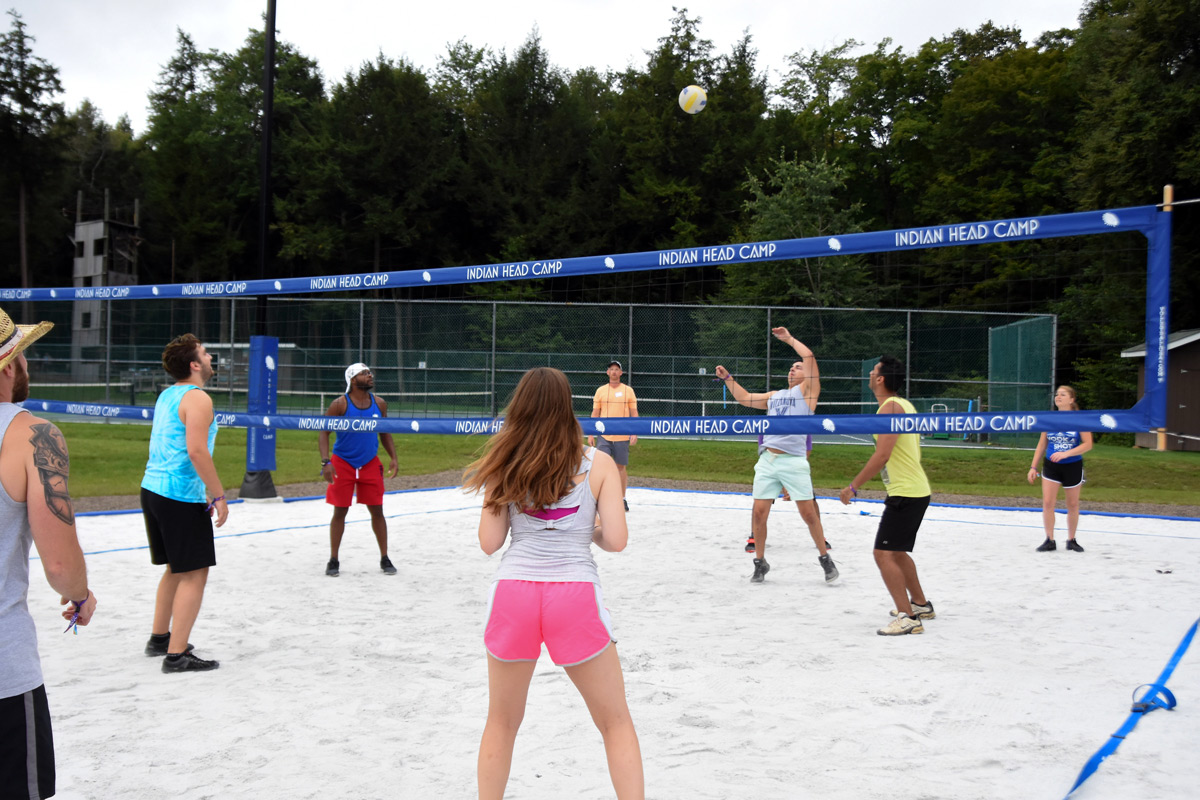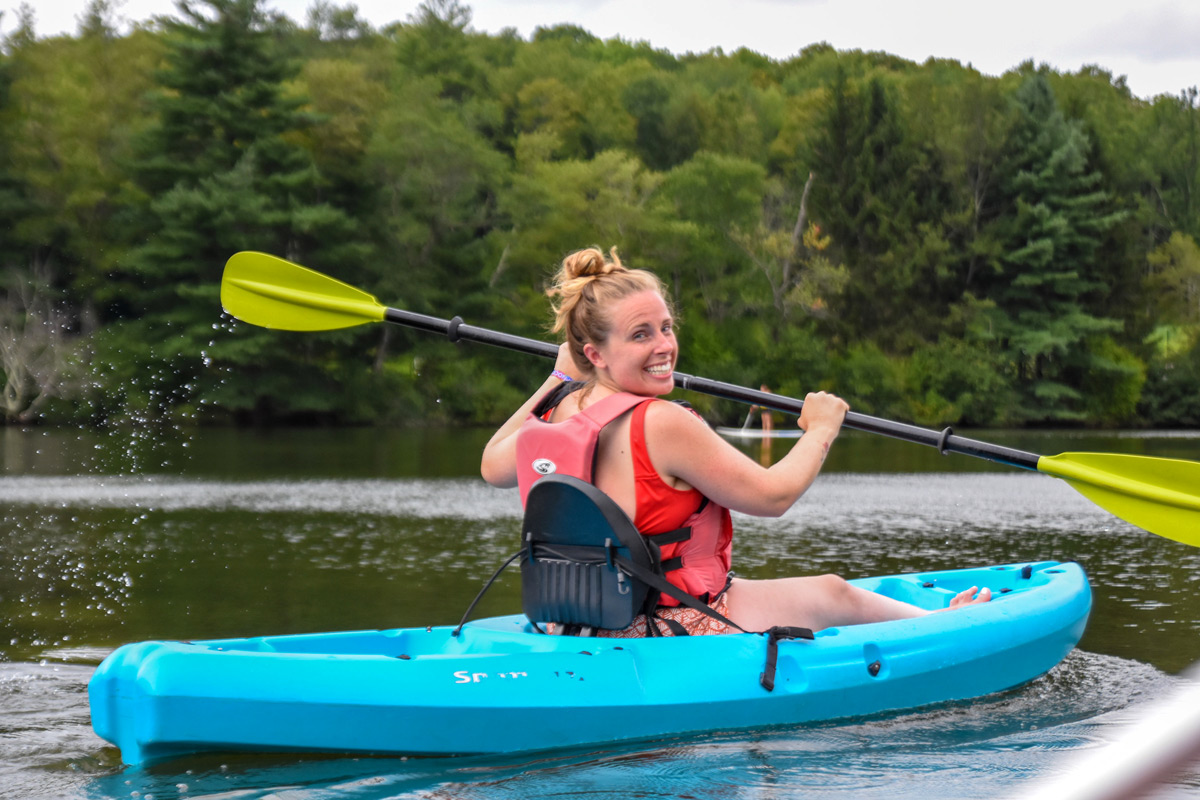 Having worked up a healthy appetite, I headed off to lunch afterwards, where they offer things like burgers, hot dogs, BBQ chicken, tacos, an extensive salad bar for the healthy eaters, along with plenty of beer and wine. Nothing terribly special food wise, but it got the job done. Make sure you drink enough too, as it's easy to get dehydrated when you're active like this.
In the afternoon, there's more time to partake in activities. This time around, I signed up for paddleboarding, but I lost track of time (I forgot to pack my watch) and ended up missing out on that. Instead, I headed to the beach area, where they had this insane water slide, and that was pretty epic. Then I hopped into the pool for a little game of volleyball, before heading back to the cabin for a much-needed shower and nap before Happy Hour.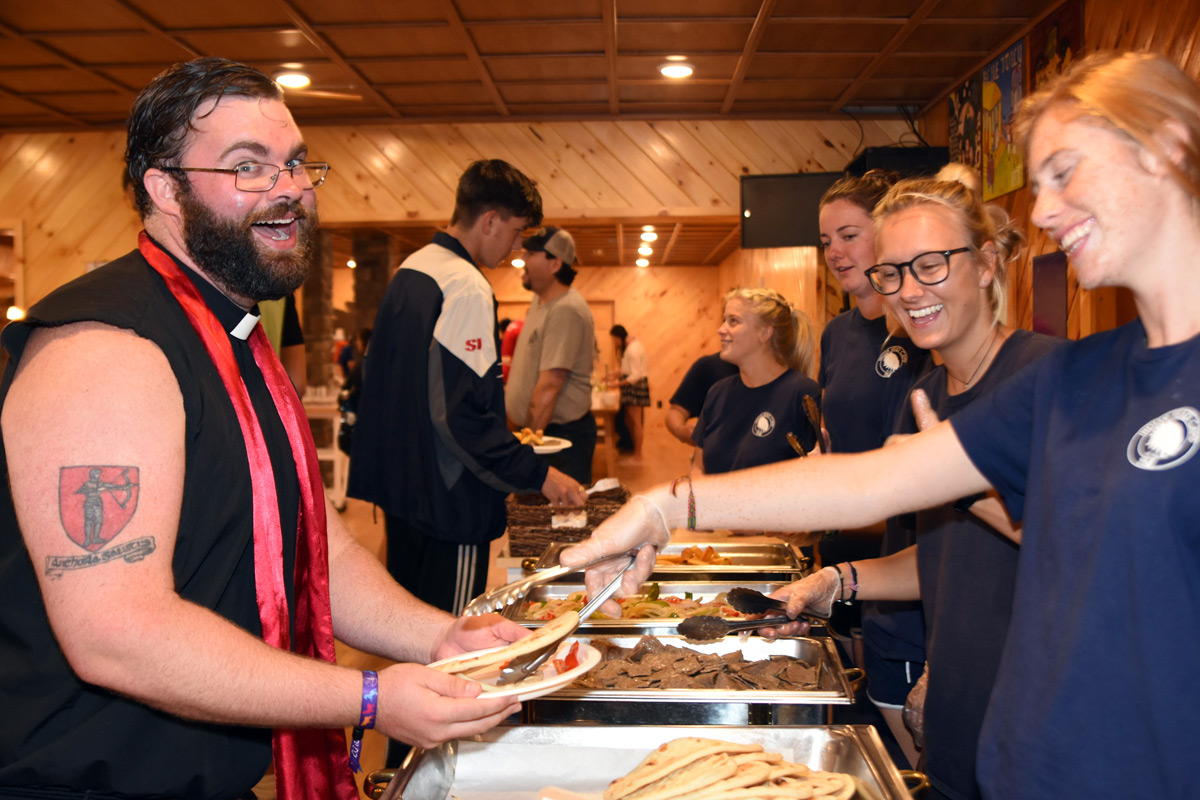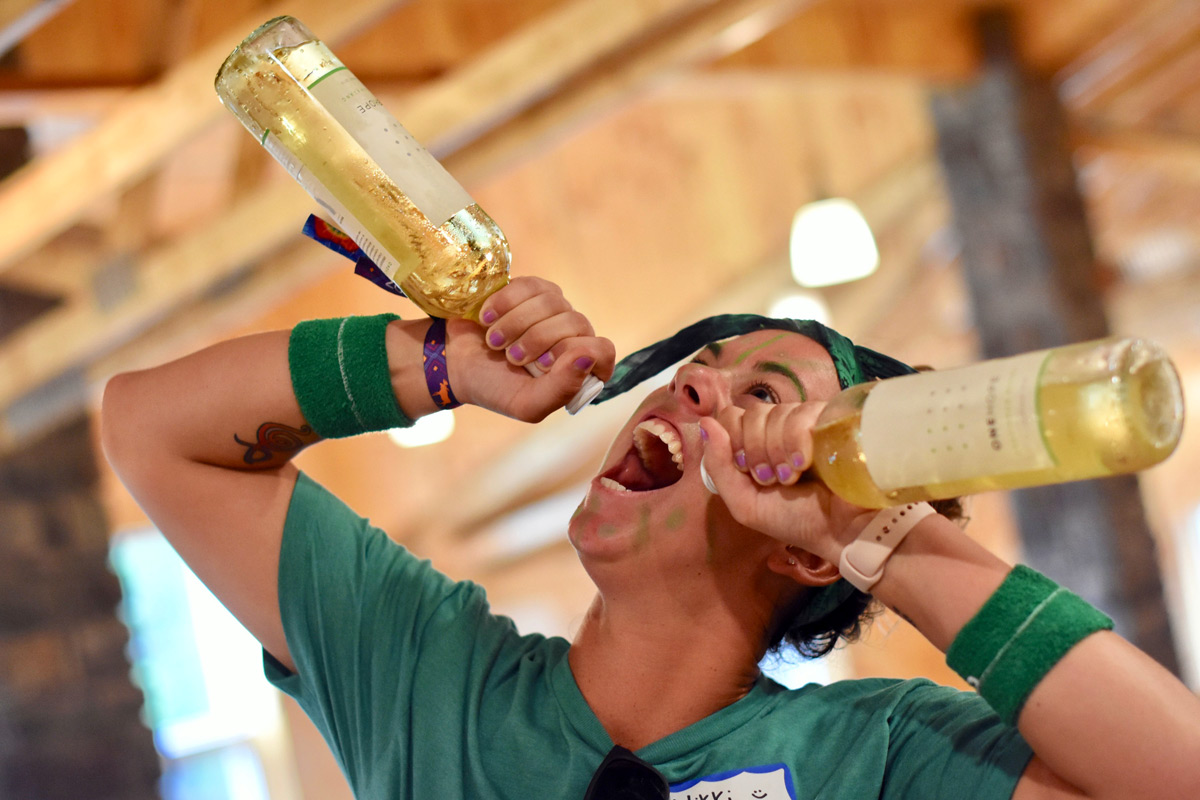 At dinner, everyone chowed down on the likes of steaks, chicken, veggies, pasta, and dessert, having worked up quite an appetite from the day's activities. And as you've probably guessed by now, there was an open bar, which people were actively taking advantage of before going down to the talent show.
Yes, it turns out that there were more than a few talented campers in our midst, and they put on one heck of a show for us. My favorites would have to be the person doing the incredible Napoleon Dynamite dance scene ("Nailed it!"), Ben's amazing scene from Hamilton, and the white dude who killed it singing Notorious B.I.G.'s Juicy.
Then it was time for the first of two dance parties, with the first night's theme being "Netflix and Chill", and the second night's being "Back to School". People got very creative with their costumes (and some a little scandalous), and the DJ kept the party going till the wee hours of the morning. Turns out that nap before dinner was a smart move after all.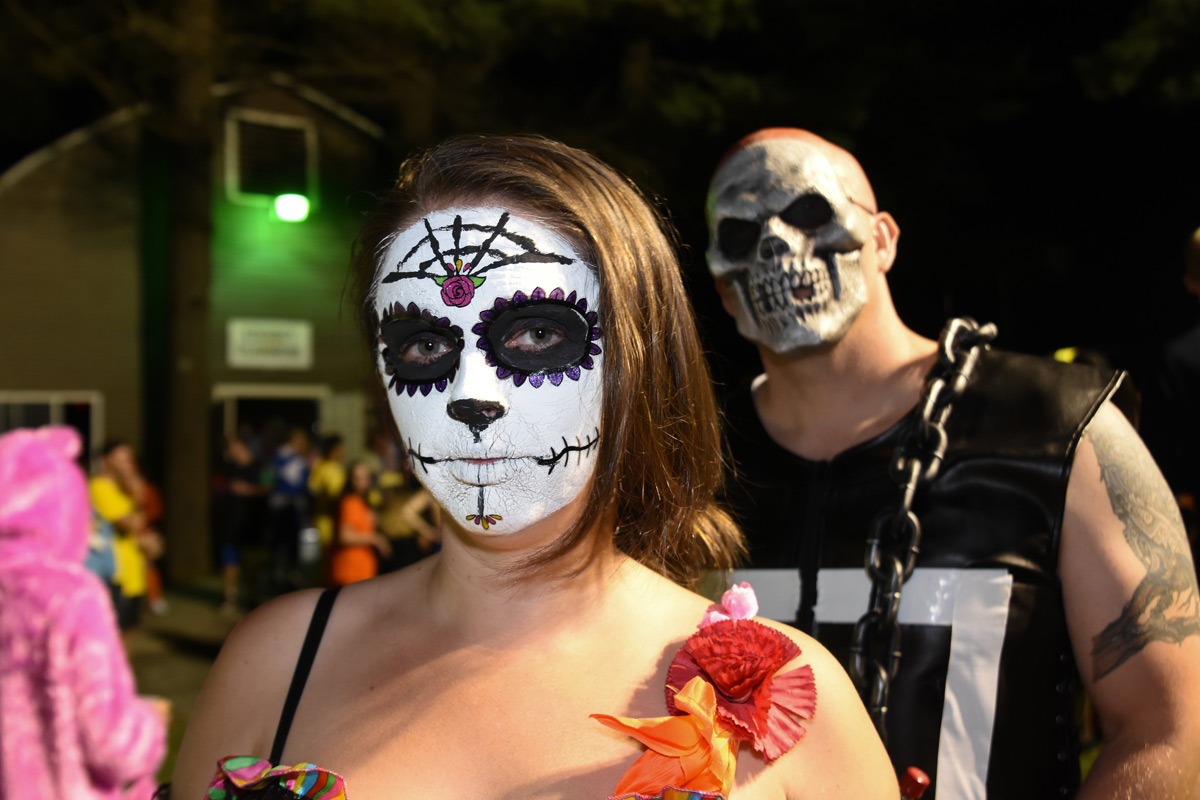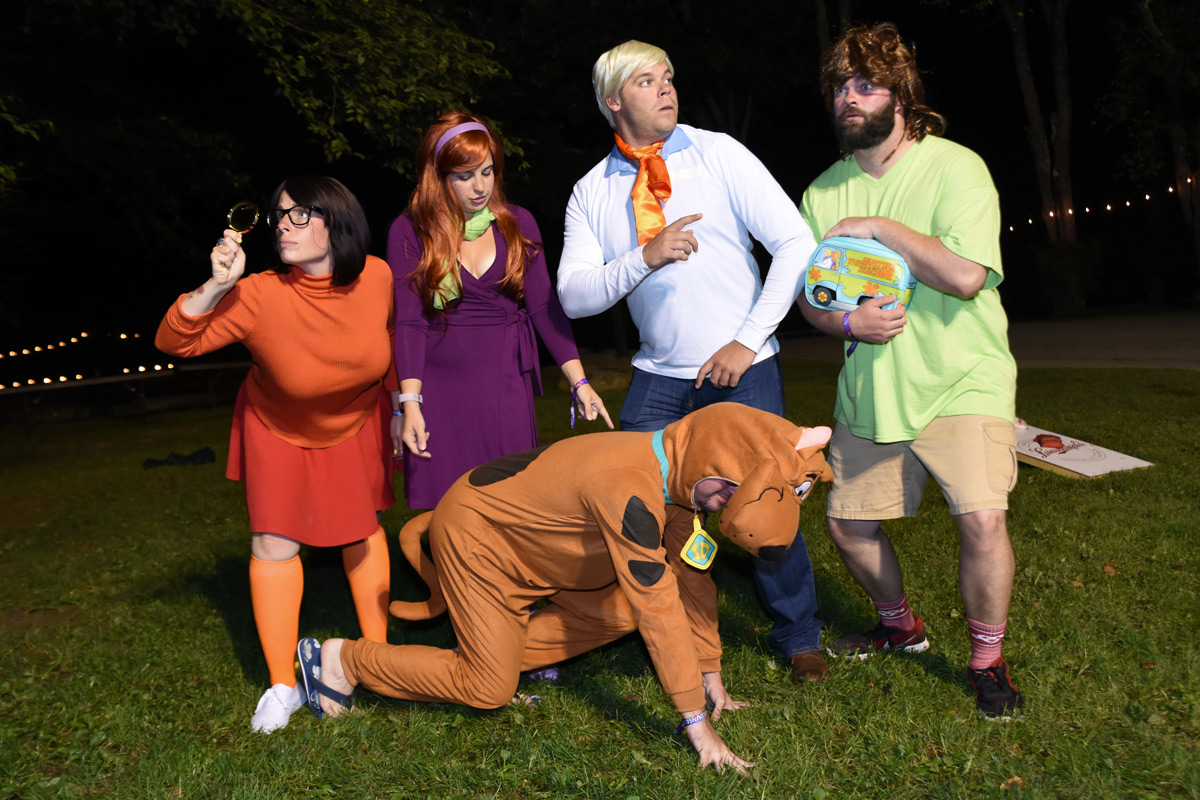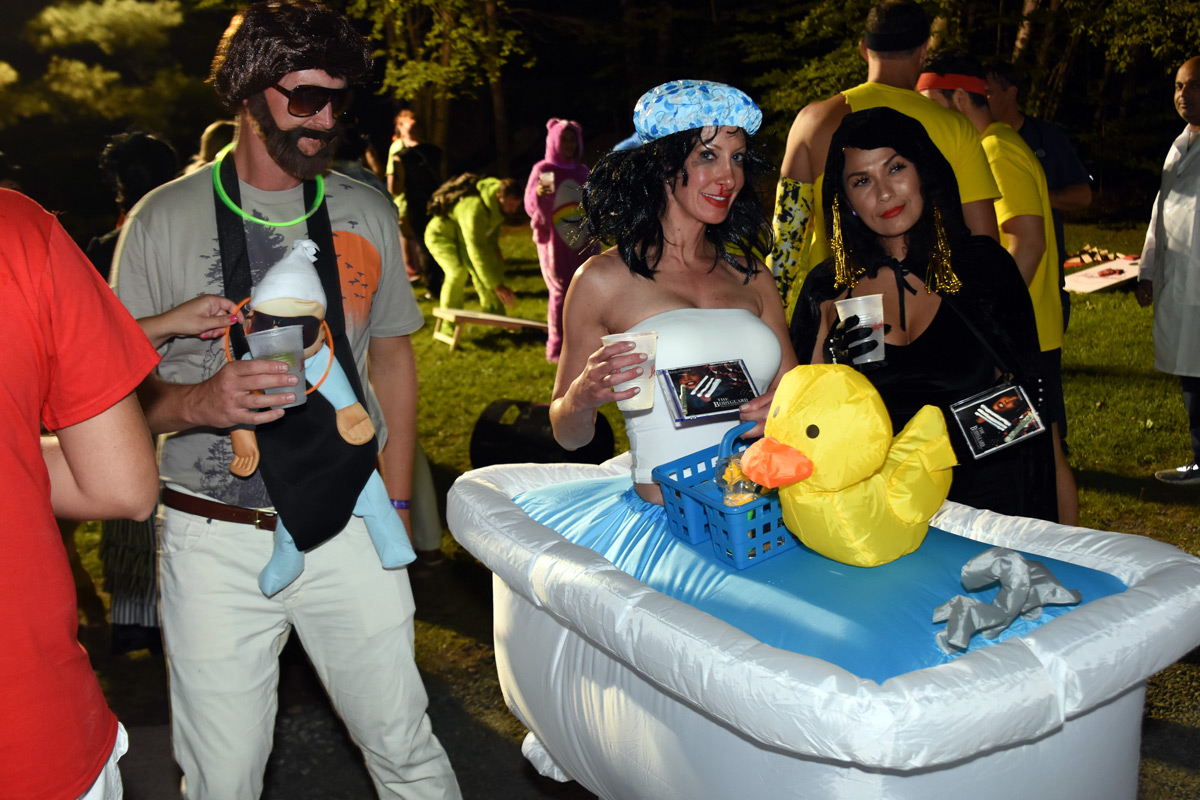 Sunday morning was more of the same, with breakfast, activities (I tried archery and the ropes course), and lunch. But then came the big event.. COLOR WAR!
For those of you unfamiliar with Color War, it's one of the most iconic aspects of the summer camp experience. All campers are broken into color teams (blue, green, red or grey), and they compete against each other in a litany of camp activities. Then the entire camp participates in a giant Apache Relay, culminating in a massive round of Slip 'n Flip, which is, of course, slip n slide combined with flip cup. The winning team earns bragging rights (and plastic medals).
Let me tell you guys, this was so much fun, and the competition was incredibly fierce. I was on the grey team ("GREY ALL DAY! GREY ALL DAY!"), and we played our hearts out in different events like capture the flag, dodgeball, kickball, and even a talent show portion. In the end, our team came out victorious, our team celebrating with a champagne shower as we chanted all the way back to our bunks.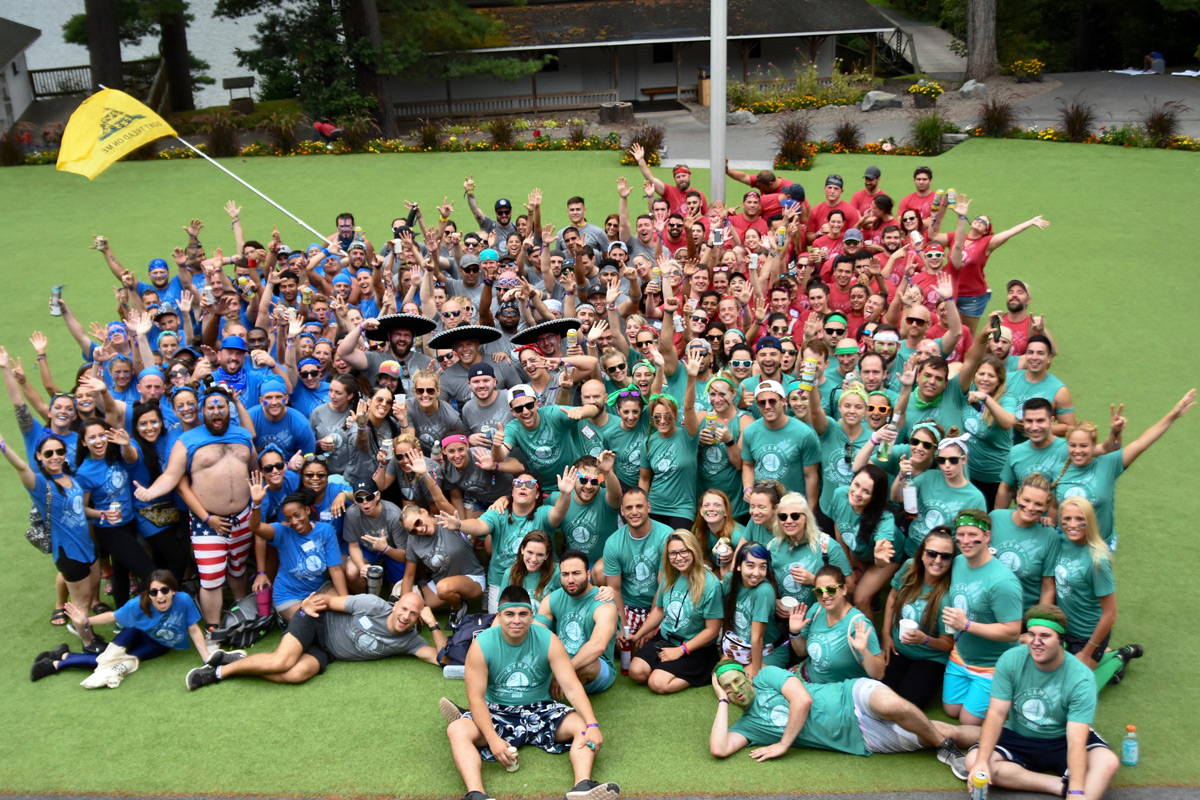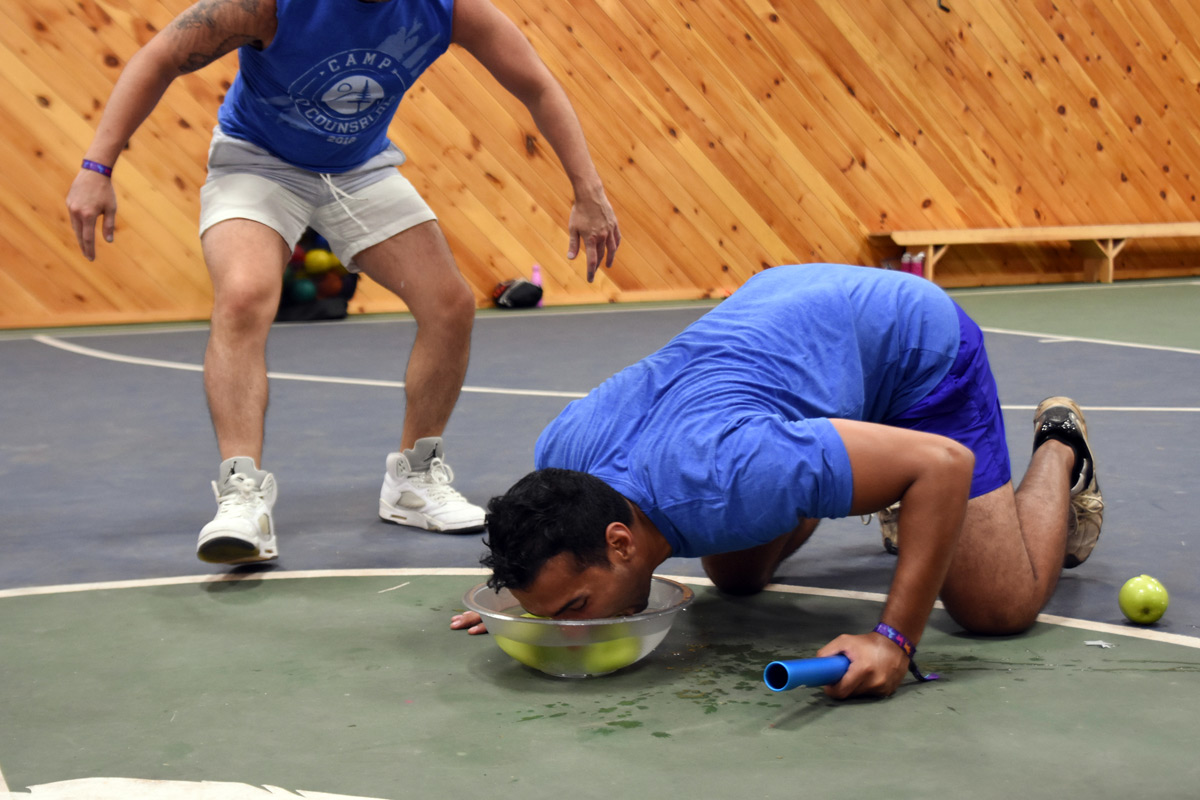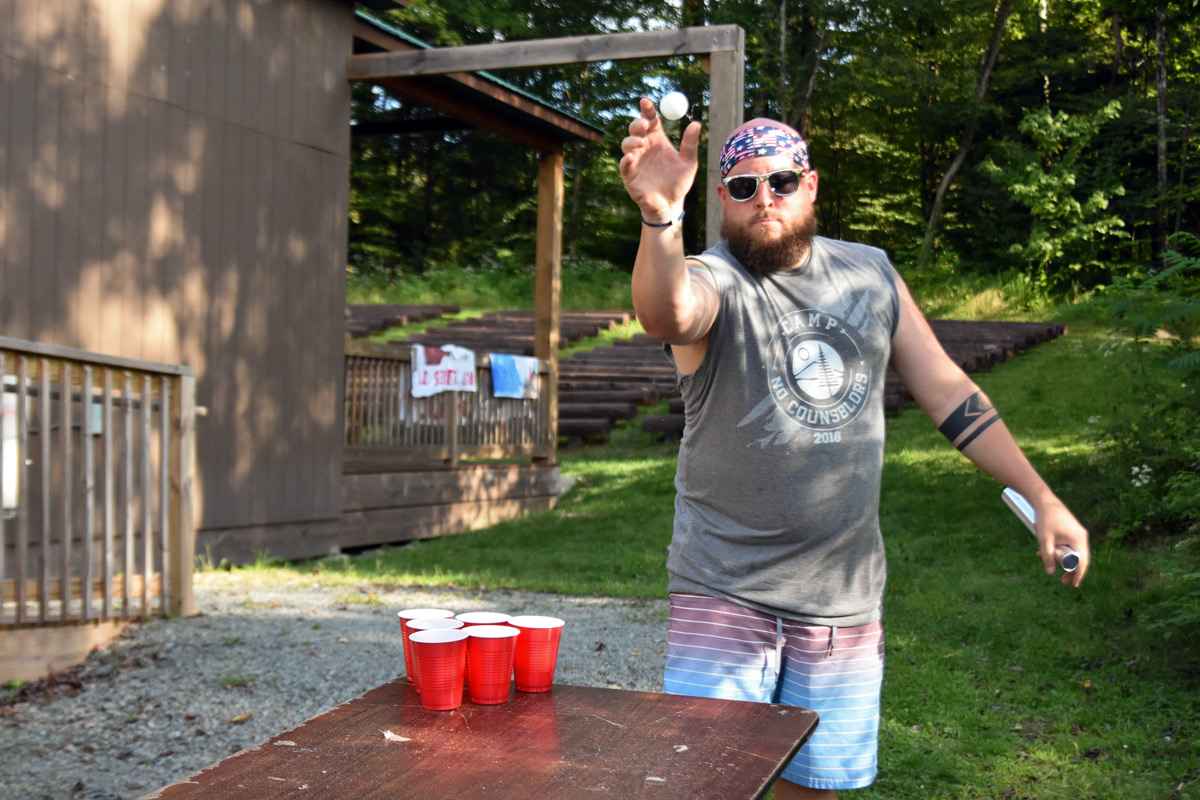 Sounds pretty amazing, right? It really was. Color War brought everyone together with a level of camaraderie that I'd never expected. Real friendships were formed here, and it was sobering to think that we'd be going back to the "real world" the following day. That said, we decided to make our last night count, tearing it up on the dance floor before passing out in the bunks.
Coming in, I wasn't sure what to expect from Camp No Counselors. The idea of coming into an unfamiliar environment like this made me a little uneasy at first, but I kept an open mind and met campers from all walks of like and from all over the world. And don't let the idea of "I'm too old for this" convince you otherwise, as there were people of all ages here (seriously, I met people from 25-55 years old), and everyone had a blast.
So what do you say, who's ready to leave the stress of adult life behind and partake in an adult summer camp adventure that you won't soon forget? Then round up some friends and head over to CampNoCounselors.com to register for an upcoming camp near you.
Trust me, you'll be glad you did!
Photo credit: Amy Pinard