Can Tiger Woods Win At The US Open?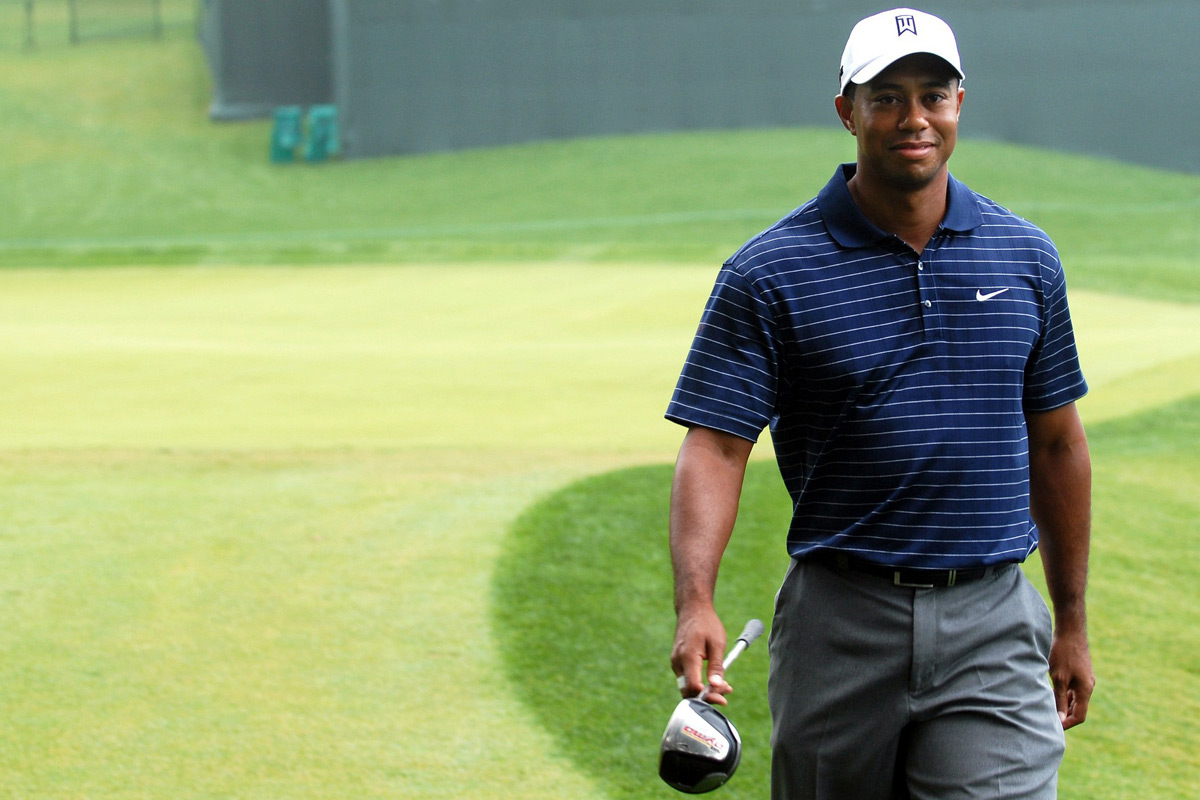 Tiger has left the building, ladies, and gentlemen.
Well, he left the building at the halfway cut in the PGA Championship at Bethpage Black Course. But Tiger's fall from form in Long Island doesn't mean he's not one of the odds-on favorites for the US Open at Pebble Beach.
Before we have a look at the US Open and get into the odds, you should take a glance at this Sportsbetting.ag Review if you are planning on taking action on the third Major of the season.
The 2019 US Open at Pebble Beach
The tour hits Pebble Beach Golf Links on June 13th for the US Open. According to Tiger, he just didn't have what it took to make it through the PGA Championship. He didn't effectively do all of the little things needed for success on that course.
However, Tiger Woods is still at the top of the short-list for favorites to win at Pebble Beach. Let's have a peek at the early odds.
US Open Golf Odds
1. B Koepka 5/1
2. D Johnson 8/1
3. T Woods 12/1
4. R McIlroy 14/1
5. J Rose 16/1
6. J Thomas 20/1
7. R Fowler 20/1
8. J Rahm 20/1
9. J Day 20/1
10. J Spieth 20/1
11. X Schauffele 25/1
12. F Molinari 25/1
13. T Fleetwood 25/1
14. B DeChambeau 30/1
15. P Cantlay 30/1
16. P Mickelson 30/1
17. T Finau 40/1
Tiger has already won the US Open three times. He also holds the largest margin of victory (15 strokes) at a US Open event. And that astounding victory was in the 2000 US Open held at none other than Pebble Beach Golf Links. So, to say that Woods has a history at this course would be an understatement.
But Tiger is facing some stiff competition. The media is already asking the questions like, "is Brooks Koepka the next Woods?" And "is Koepka as good a player as Tiger was in his prime?" We can't say for sure at this point. But one thing is apparent. Brooks Koepka is progressively getting better with each tournament.
Brooks now has four Majors under his belt. It's a long way off of Tiger's 15 Major wins. But his win in New York showed perseverance. He had a rough 4th round but still managed to keep a couple of strokes ahead of Dustin Johnson to hoist the Wanamaker Trophy on Sunday afternoon.
At 5:1 odds, is Brooks Koepka really a worthwhile bet for the US Open? The answer is, maybe.
Koepka is the first ever pro golfer to hold concurrent back-to-back Major titles. On top of this, in the last nine Majors he's played in, he's taken four of them. This is interesting because he has more Major wins than minor tour victories. So, Koepka is just so-so on a smaller stage, but when it really counts, like at a Majors event, he shows up with all cylinders firing.
Let's not forget that Koepka won the US Open last year. If it were anyone else, I would say that the likelihood of winning the PGA Championship and US Open back-to-back is extremely unlikely … But Brooks' iron play is on-point right now, and he's bringing more power to the links than just about any other golfer on tour. He had less tee-to-green strokes than anyone else in the PGA Championship. So, this could be the perfect storm.
That said, Dustin Johnson was ready to overtake Brooks Koepka in the fourth round before he bogeyed twice in the last three holes. So we have to think that that will be weighing heavily on Johnson's mind in California.
Woods will have to get his head back in the game as well. He did just get another Masters win, but his failure to play the weekend in New York could speak to other intangibles that could affect his play at the US Open.
Can Woods win again at the US Open? Yes. He can but overcoming Koepka's precision and power will be extremely difficult.