Carl's Jr. Bacon 3-Way Burger Commercial Will Leave You Speechless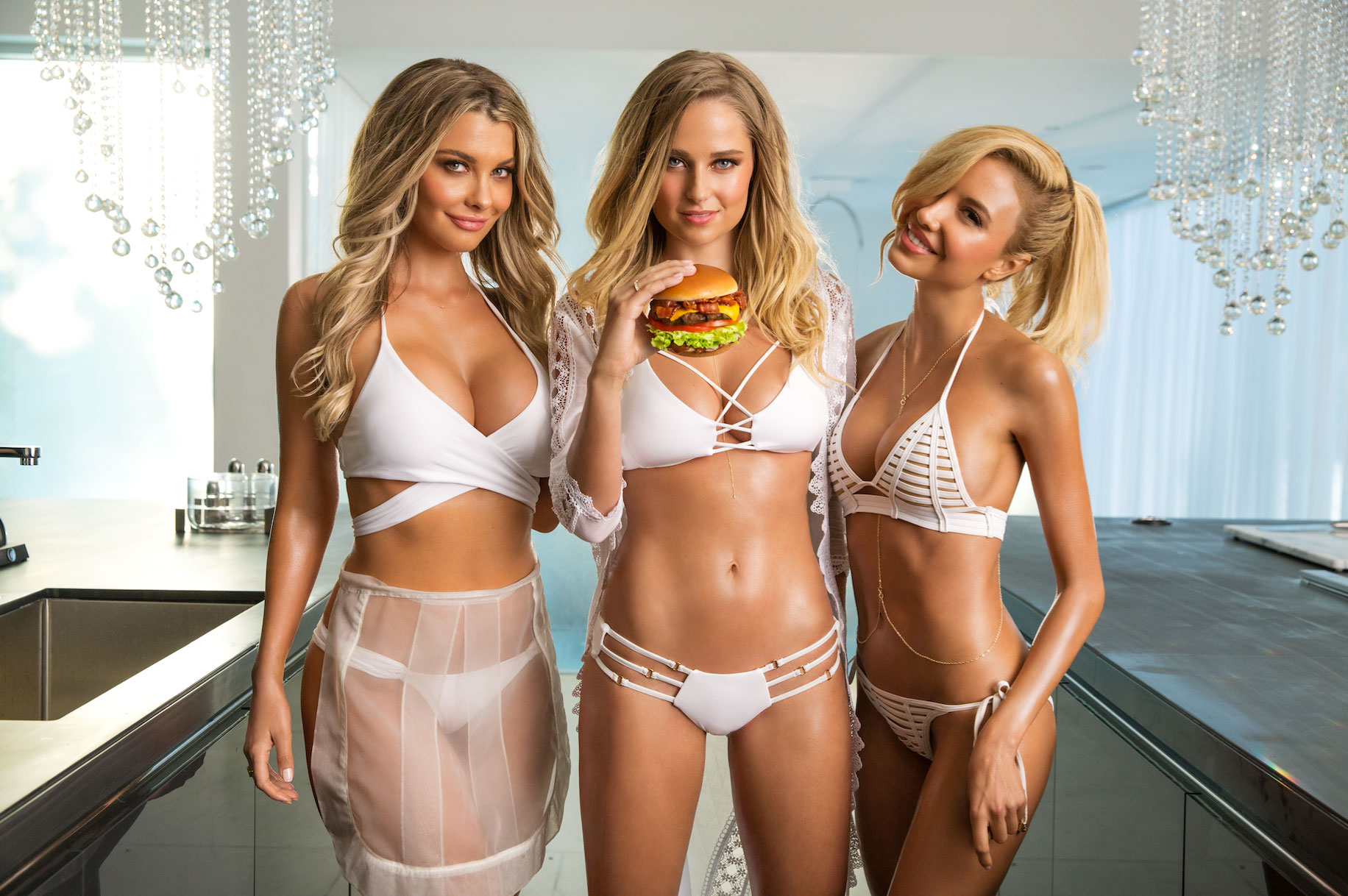 Burger chain Carl's Jr. loves to push the boundaries with their risqué commercials, which feature some of the hottest babes on the planet seductively eating big, juicy burgers. Past alums include Paris Hilton, Kate Upton, Sara Underwood, Emily Ratajkowski, Charlotte McKinney, Samantha Hoopes, and Kara Del Toro.
To promote their new Bacon 3-Way Burger (which features bacon strips, bacon jam, and bacon crumbles), Carl's Jr. went there, with models Genevieve Morton, Emily Sears and Elena Belle feeding each other in the kitchen while wearing as little as possible, with Dirt Nasty's "Threesome" playing in the background.
The commercial is anything but subtle, but damn if I don't want one of these artery-clogging burgers now! Of course, that might be because I've watched this video a dozen times or more.. 🙂