Sara Underwood Stars In New Carl's Jr. Commercial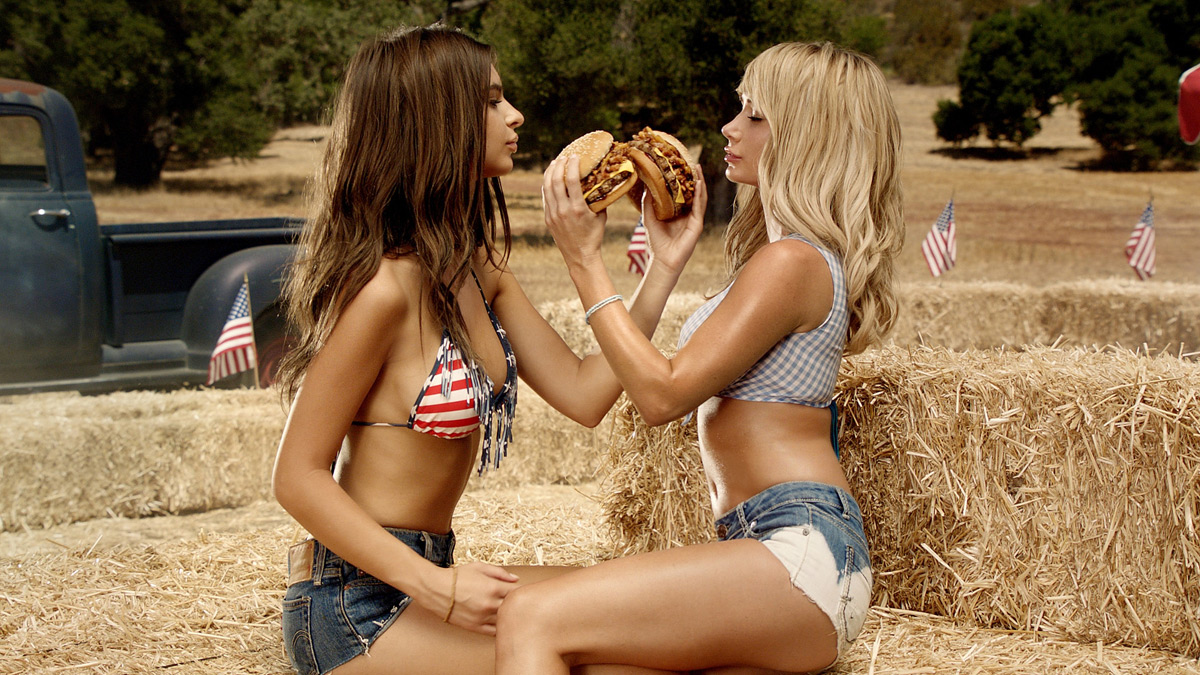 Carl's Jr. has done it again, bringing us another steamy commercial to help promote their new Memphis BBQ Burger. The new spot is called "BBQ's Best Pair", and it features models Sara Underwood and Emily Ratajkowski eating a pair of pulled pork cheeseburgers.
Sorry for the crappy quality, but it was captured from last night's episode of AOTS.
I love me some pulled pork, so I might just have to find a Carl's Jr. and try out this burger. After consuming the 1000 calorie burger, I'll have to work out extra hard at the gym!
Nom nom nom.